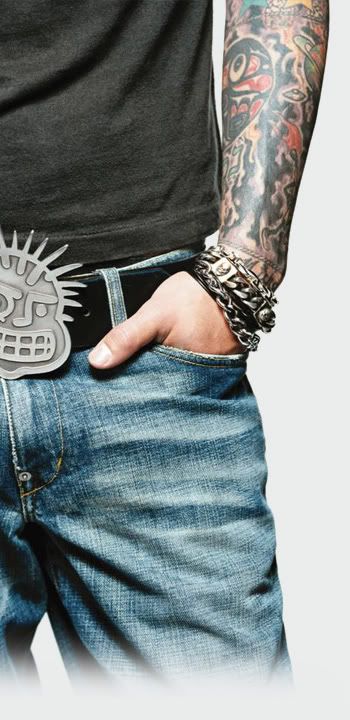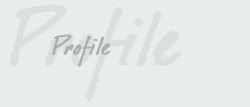 Name : Mohammed
Age : 17
About : Free. Spam. Sex. Penis Enlargement. Online Dating. Webcams. XXX. Make Money Now. Join Adult Group. Please Update Your Credit Card Information. Free iTunes Downloads. Welcome To The Junkbox




g A Little Heart Out
g Unfinished Projects : Part One
g First Post
g TEST



g January 2006
g October 2006
g November 2006
g December 2006
g January 2007
g February 2007
g March 2007
g April 2007
g May 2007
g June 2007
g July 2007
g August 2007
g September 2007
g October 2007
g November 2007
g December 2007
g January 2008
g February 2008
g March 2008
g April 2008
g May 2008
g June 2008
g July 2008
g August 2008
g September 2008
g December 2008
g January 2009
g February 2009
g March 2009


g Bogus
g Nella
g Snooky
g NaBHaN
g NightFace
g Human's Mechanic
g Phat
g Fast Hacking
g Frozen Echo (M987)
g Fatamoo
g Oblivious
g Silent Waves
g Amjad
g مال الحنافش


; Internet
g Wikipedia
g Blogger (Blogspot)
g Gmail
g Google
g IMDb
g Babel Fish
g YouTube
g Live365 Internet Radio
g Odeo
g 4Shared Hosting

; Forums
g سبلة العرب
g سبلة عمان
g OmanForum
g English Sabla Forum
g OmanServ Forum

; Blogging & Special Blogs
g Saudi Blog Aggregator
g Bloggers4Oman
g المدونات العمانية
g Ahmed Al-Najad

; News
g QJ Network
g Engadget
g Joystiq
g Autoblog
g TheWeek
g Digital Photography Review

; Internet Shows
g The Hotspot Podcast Show
g The Liquid Generation Show Podcast
g The 1UP Show Video Podcast
g PurePwnage

; بالعربي ...
g منتديات موقع الألعاب العربي
g منتديات جيم ماستر للألعاب
g منتديات المشاغب
g منتديات نقاش الحب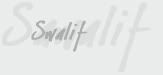 g Comedy
g Funny
g Music
g Comedy
g Rants
g Gaming
g Life
g Me
g Technology
g Oman
g Blog(s)
g Movies
g TV
g Analysis
g Just Pisses Me Off
g Internet



=================


None of the material in this blog is copyrighted
Intellectual theft strongly welcomed
Artwork and Layout : TI3GIB
Image Courtesy : MXPX - Before Everything Cover
This blog is best viewed on Internet Explorer 7 or Firefox 2
@ 1024X768 Resolution.
First Launched at : January 5th, 2007
=================
Of Tunes ...
By TI3GIB @ Thursday, November 16, 2006
[0 Comments][Permalink]
This is a pretty exciting month when it comes to new releases. I've got alot of the new stuff but I just didn't have enough time to listen to anything seriuosly. I'm becoming very picky towards what I listen too these days, a little too much, I've been playing and writing (guitar & piano) alot this past month and I'm really liking the pace things have been going at. I don't think I'll record anything soon, if ever, I'm just too lazy for that kind of work. Alot of practicing and mastering invloved, but I might just give it a shot if I feel a little too free sometime soon, maybe even something with vocals. I have a cold and a slight sore throat so it gives this .. tone to my voice, it sounds good in my head so might see what it sounds like outside.
Ok ok, back to whatever it is I was going on about ... Ohh yeah, so here are a few songs that you might like, I do WISH that someone does download one (or more) for a listen and drop a line with what he thinks.
Title :
Soil's Song
Artist : Katatonia
Album : The Great Cold Distance
Size : 6.8Mb
Bitrate : 224
Title :
One Last Chance
Artist : James Morrison
Album : Undiscovered
Size : 6.7Mb
Bitrate : 192
Title :
Innocent Greed
Artist : Guano Apes
Album : The Best Of Guano Apes
Size : 5.4 Mb
Bitrate : 192
Title :
Coming For You
Artist : JoJo
Album : The High Road
Size : 5.0 Mb
Bitrate : 192
Title :
Now Or Never
Artist : Josh Groban
Album : Awake
Size : 4.7 Mb
Bitrate : 178
There isn't much variety, I know, all of it is Pop except the Katatonia song. There hasn't been any good Metal or Rock releases lately, so it's pop for now. Enjoy and tell me what you think.
Edit : You can stream the songs through Internet Explorer by clicking the little play icon on the download page
Labels: Music
0 Comments: