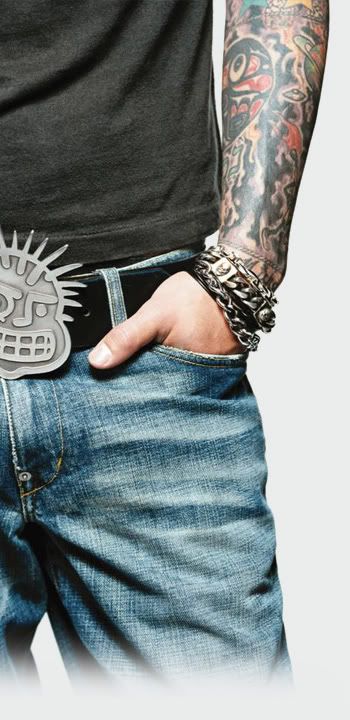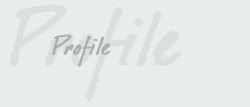 Name : Mohammed
Age : 17
About : Free. Spam. Sex. Penis Enlargement. Online Dating. Webcams. XXX. Make Money Now. Join Adult Group. Please Update Your Credit Card Information. Free iTunes Downloads. Welcome To The Junkbox




g Yes, I Was Bored Too (1)
g [Spit] TI3GIB Takes On Hollywood
g [PS3] FunnyOMGLoLz
g The Calm Before The Storm
g Of Tunes ...
g A Little Heart Out
g Unfinished Projects : Part One
g First Post
g TEST



g January 2006
g October 2006
g November 2006
g December 2006
g January 2007
g February 2007
g March 2007
g April 2007
g May 2007
g June 2007
g July 2007
g August 2007
g September 2007
g October 2007
g November 2007
g December 2007
g January 2008
g February 2008
g March 2008
g April 2008
g May 2008
g June 2008
g July 2008
g August 2008
g September 2008
g December 2008
g January 2009
g February 2009
g March 2009


g Bogus
g Nella
g Snooky
g NaBHaN
g NightFace
g Human's Mechanic
g Phat
g Fast Hacking
g Frozen Echo (M987)
g Fatamoo
g Oblivious
g Silent Waves
g Amjad
g مال الحنافش


; Internet
g Wikipedia
g Blogger (Blogspot)
g Gmail
g Google
g IMDb
g Babel Fish
g YouTube
g Live365 Internet Radio
g Odeo
g 4Shared Hosting

; Forums
g سبلة العرب
g سبلة عمان
g OmanForum
g English Sabla Forum
g OmanServ Forum

; Blogging & Special Blogs
g Saudi Blog Aggregator
g Bloggers4Oman
g المدونات العمانية
g Ahmed Al-Najad

; News
g QJ Network
g Engadget
g Joystiq
g Autoblog
g TheWeek
g Digital Photography Review

; Internet Shows
g The Hotspot Podcast Show
g The Liquid Generation Show Podcast
g The 1UP Show Video Podcast
g PurePwnage

; بالعربي ...
g منتديات موقع الألعاب العربي
g منتديات جيم ماستر للألعاب
g منتديات المشاغب
g منتديات نقاش الحب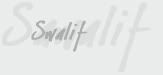 g Comedy
g Funny
g Music
g Comedy
g Rants
g Gaming
g Life
g Me
g Technology
g Oman
g Blog(s)
g Movies
g TV
g Analysis
g Just Pisses Me Off
g Internet



=================


None of the material in this blog is copyrighted
Intellectual theft strongly welcomed
Artwork and Layout : TI3GIB
Image Courtesy : MXPX - Before Everything Cover
This blog is best viewed on Internet Explorer 7 or Firefox 2
@ 1024X768 Resolution.
First Launched at : January 5th, 2007
=================
Am I Awesome or What ?
By TI3GIB @ Friday, January 05, 2007
[4 Comments][Permalink]
Excuse the title, it's just that I haven't eaten anything for hours, haven't slept for almost 20 hours, have that tooth ache that you get when you're too focused doing anything (because you grit your teeth together) and I'm feeling a little over excited about this.

You may have noticed that some posts on this blog go back to October 2006, my intention was to start blogging again back then, and I slightly did. I haven't however given the link to the blog to anyone because it simply wasn't ready. and now it is. Welcome to my new blog.

I have had two blogs prior to this one, and both were hosted independently because -and even though it was famous- Blogger's system wasn't perfect and could've used a little more features that I wanted. That no longer is applicable, with the release of the new Blogger , a lot of that has changed.

If you have a blogger account, and you haven't migrated to the new system, then go do so now. It's very user friendly. They've implemented a new layout system which depends on Widgets, which makes organizing your blog elements drag-n-drop easy. This blog however isn't coded with the new system, I chose to use the old classic system because I'm much more familiar with it's a little easier for customizing than the new one is.

I'm very happy about this new launch and layout. Even though it looks very simple, it took me a lot of work and time to get it done exactly the way I wanted it to look. Only the new layout system had support for Categories (Labels, Tags), I had to manage something up to embed it into the a classic layout, and it's working great (Categories are marked Under Swalif in the Sidebar). Added blogs (Shoutbox me if I forgot you please), and Links (you can find a quick comment about each link if you hover on it).

I've bored you enough with the little details that no one wants to know, hopefully some real posts are coming up soon, not too soon though, I'm moving away a little to get a little more committed to studying, finals are just around the corner.

wish Me Luck
Labels: Blog(s), Me, Technology
4 Comments:
;By

Snooky, at January 07, 2007 12:35 AM
g"Am I Awesome or What ?"
What.
;By

bluewaves, at January 08, 2007 10:53 AM
gNice. Good luck.
;By

TI3GIB, at January 09, 2007 3:18 AM
gSnooky
Wrong Answer.

Blue Waves
Thaaaaanks !
;By

Bogus, at January 10, 2007 4:34 PM
gOkay, I'll start using the new version ...

but I'm still afraid of it ...

If anything happens, I'm holding YOU responsible ...