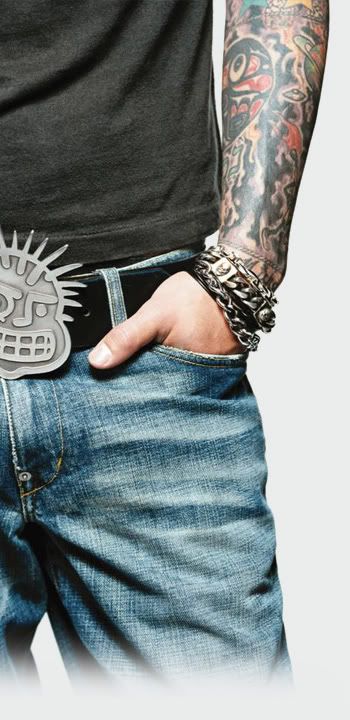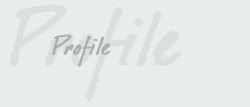 Name : Mohammed
Age : 17
About : Free. Spam. Sex. Penis Enlargement. Online Dating. Webcams. XXX. Make Money Now. Join Adult Group. Please Update Your Credit Card Information. Free iTunes Downloads. Welcome To The Junkbox




g Political Notes
g Exile ... What ?
g I Have A Dream !
g Exile'd
g Am I Awesome or What ?
g Yes, I Was Bored Too (1)
g [Spit] TI3GIB Takes On Hollywood
g [PS3] FunnyOMGLoLz
g The Calm Before The Storm
g Of Tunes ...



g January 2006
g October 2006
g November 2006
g December 2006
g January 2007
g February 2007
g March 2007
g April 2007
g May 2007
g June 2007
g July 2007
g August 2007
g September 2007
g October 2007
g November 2007
g December 2007
g January 2008
g February 2008
g March 2008
g April 2008
g May 2008
g June 2008
g July 2008
g August 2008
g September 2008
g December 2008
g January 2009
g February 2009
g March 2009


g Bogus
g Nella
g Snooky
g NaBHaN
g NightFace
g Human's Mechanic
g Phat
g Fast Hacking
g Frozen Echo (M987)
g Fatamoo
g Oblivious
g Silent Waves
g Amjad
g مال الحنافش


; Internet
g Wikipedia
g Blogger (Blogspot)
g Gmail
g Google
g IMDb
g Babel Fish
g YouTube
g Live365 Internet Radio
g Odeo
g 4Shared Hosting

; Forums
g سبلة العرب
g سبلة عمان
g OmanForum
g English Sabla Forum
g OmanServ Forum

; Blogging & Special Blogs
g Saudi Blog Aggregator
g Bloggers4Oman
g المدونات العمانية
g Ahmed Al-Najad

; News
g QJ Network
g Engadget
g Joystiq
g Autoblog
g TheWeek
g Digital Photography Review

; Internet Shows
g The Hotspot Podcast Show
g The Liquid Generation Show Podcast
g The 1UP Show Video Podcast
g PurePwnage

; بالعربي ...
g منتديات موقع الألعاب العربي
g منتديات جيم ماستر للألعاب
g منتديات المشاغب
g منتديات نقاش الحب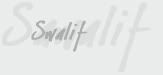 g Comedy
g Funny
g Music
g Comedy
g Rants
g Gaming
g Life
g Me
g Technology
g Oman
g Blog(s)
g Movies
g TV
g Analysis
g Just Pisses Me Off
g Internet



=================


None of the material in this blog is copyrighted
Intellectual theft strongly welcomed
Artwork and Layout : TI3GIB
Image Courtesy : MXPX - Before Everything Cover
This blog is best viewed on Internet Explorer 7 or Firefox 2
@ 1024X768 Resolution.
First Launched at : January 5th, 2007
=================
Boy Toys (1) : Consumer Electronics Show 2007
By TI3GIB @ Friday, January 12, 2007
[2 Comments][Permalink]
We are in the last day of the famous electronic exhibition Consumer Electronics Show (CES). During the 4 days of this year's event, held at sin city Las Vegas, A LOT of new gadgets, electronics, solutions and products have been announced and unveiled. There are some things that any man just can't resist. Those three things are Women, Cars, and Electronics. No matter how bad things are, anything related to a shiny hard case that has an LCD screen somewhere can get all that testosterone pumping.

Here are a few things that caught my mind ...

99% of the times I'd take functionality over design, but I've been wanting one of those little digital camcorders that slip in your pocket and come out whenever there's a YouTube moment.



I got to play around with a friend's Xacti camera before, and I just love the trigger-grip to it, this one here is a HELL lot better than my friend's one because the new HD2 has 720p support (If you don't know what that is, you might want to try crawling out of that rock you live in a little harder. See HDTV). Has 75% better low light performance than it's predecessor. 16:9 Mode. 2.2" Screen. Comes with a station-dock that has HDMI support (Yes !), oh and 10X optical zoom.





Should be out in a couple-to-few months, I'm really looking forward to see how this will preform. A very nice little camera to put in your pocket (or purse, ladies) and have HDTV (like cool gizmo thingies, ladies) on the go.
MSRP : 700$ | Read | Pictures




What's so special about a car stereo ? Right ? ... WRONG. That is not just any car stereo, that ladies and gentlemen, is the JVC KD-NX5000 In-Dash HDD Navigation / DVD Head Unit. That little shiny black box sports a 40 Gigabyte (16 for Maps, 24 for Media), GPS Navigation, Real Time Traffic, DVD Player, and a 3.5" LCD Screen. On the navigation front, you get 2D/3D camera angles, you have USA & Canada MAPS preloaded with 13 Million POIs (Places Of Interest), and by subscription, real-time traffic reporting. I wonder if they'll have any Middle East, or Oman maps, but I'm sure that they'll manage something since the whole thing runs on Microsoft Windows Automotive platform.
Media wise, you get CD, DVD, MP3 Support, MPEG1/2 Video File Support, DivX Video Support and JPEG Photo to view on the wide 3.5" screen. You can also rip CDs & MP3 CDs straight to the built-in hard disk and navigate through your music library by ID3 Tags (Title, Artist, Album, Genre .. and such). Also comes with a remote control.
With the right accessories, you also get Bluetooth support to connect with your smart phone, an iPod adapter and A Rear-view camera (You know, the 'new' thing). You expect to find the unit as soon as February.
MSRP : 1100$ |
Read
Ok, I know the Microsoft Zune is already and announced, but that didn't leave it out of the show. Chief Xbox executive Peter Moore said that there is a plan to give the Zune gaming facility by 2008.

That very piece of information does not interest me as much as the Zune does. It truly was built to be the iPod killer. Defeats it in terms of functionality and looks in every aspect . Better everything, except the Apple crazed public of course.

Now, that my iPod is dead, I'm in the market for a new MP3, and the Zune heads my list, but I won't be getting it anytime soon though, I'm saving up for a few things and an MP3 player isn't a priority. In fact, in the car, the PSP has been doubling as my MP3 player on the road just beautifully.

Anybody know if there's gonna be a larger hard-drived Zune anytime soon ?


The mother of all CES stories. The Apple iPhone. I don't even know if I should be using that name, because networking-giant Cisco claim that name patent belongs to them, and is already
suing Apple
for it, less than 24 hours after the iPhone's announce. However, that might not be the only case Apple will be sued for, the iPhone shows a
striking resemblance to the LG KE850
I'll put it straight to yea, I HATE APPLE. I hate apple everything, BUT I'm really impressed by this (Sleeping with the enemy ?). Even though I'm not a huge fan of touchscreen phones because of their impracticality, try typing a long message while driving (What ? Me typing a message while driving ? Me ?). The iPhone's main design factor is that 3.5" 320X240 Pixels multi-touch screen, that also acts as the phone's dialing pad and buttons. Has a built-in 2 Megapixel camera (No fancy lens brand affiliation ?). 4 or 8 Gigabytes of storage. Bluetooth 2,0. Wifi. Quad-band GSM, which means it runs anywhere in the world. EDGE Data. OS X Support somehow
Personally, I really like how it looks, product and user interface wise. It's 11.6 millimeters thick, so I don't know if it will feel too vulnerable inside a pocket. I'm also disappointed to see that there is no 3G support, there is EDGE, which is the half way protocol between WAP & 3G. The iPhone will ship in June in the United States with a 2-Year contract plan from Cingular (Mobile Service Provider in the States), and there aren't any details about when and how it will be brought to the rest of the world.
I'm not usually a phone person, I choose something and I stick to it unless it stops working. Even though I'm loving my Nokia 6630, I really wanted to have something that I can playing around with a little more, like one of those Pocket PCs or the new
Nokia 800
, which is magnificent. I've been experimenting a lot with streaming media from my computer and my digital satellite receiver to another computer or device, mainly through VLC streaming servers, and it's been working quite well on both the computers, and my PSP, and I was interested in seeing how it would work on something else, which is what interested me in the Nokia 800, because it runs on Linux. Another phone that interested me was the
Nokia N95
, which runs on Symbian (has great third part support) and sports a magnificent 5 Megapixel, Carl Zeiss lensed camera.
With the release of this new iPhone .. I'm having second thoughts. I just wish that it doesn't block any better competition because it's an apple, like what's happening with the Zune.
MSRP : 499$ for the 4GB, 599$ for the 8GB.
Read
|
Pics
At the beginning of the PS3 launch, I was extremely psyched about it. At the beginning of the Wii launch I was very very psyched about it. The Xbox came a year before that, they really rushed it, which means they made a lot of mistakes, and other merits in the system covered them, but now Microsoft wants a redo.


Originally, I'm not as interested in the Xbox 360, as I am in the PS3 as a mind blowing nextgen current generation gaming console. I think the PS3 surpasses it in every level, except maybe until some other time the Xbox Live service.

Again, this wasn't really announced during CES, but details were. The new Xbox 360 (Codenamed Zephyr) is said to have a new 65nm processor, HDMI cable support for true 1080p HDTV and a larger 120 Gigabyte hard drive. The new updates make me a lot more interested in the console, especially after they
announced IPTV
& DVR functionality (I know we don't have that service here, or will ever) and how it will connect with the New Windows Vista.
MSRP : TBA |
Read
|
Pics
Labels: Me, Technology
2 Comments:
;By

Phat, at January 12, 2007 11:29 PM
gwhere is Sony ?
amazing, keep it up.
;By

TI3GIB, at January 13, 2007 1:55 AM
gI too was surprised that Sony didn't want or get much spotlight during CES. They announced a lot of new digital camcorders and a few TVs but that's just it ...

Weird ...