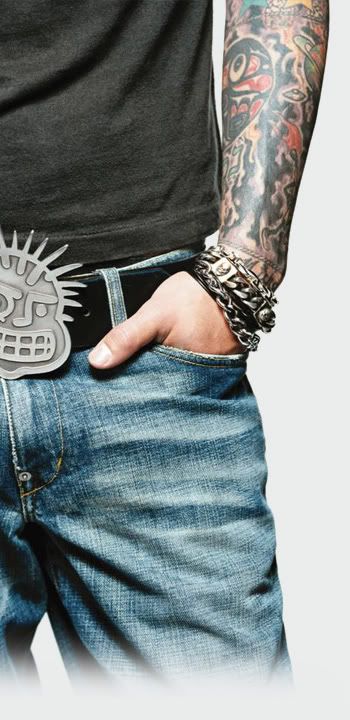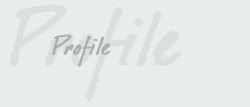 Name : Mohammed
Age : 17
About : Free. Spam. Sex. Penis Enlargement. Online Dating. Webcams. XXX. Make Money Now. Join Adult Group. Please Update Your Credit Card Information. Free iTunes Downloads. Welcome To The Junkbox




g Exile'd
g Am I Awesome or What ?
g Yes, I Was Bored Too (1)
g [Spit] TI3GIB Takes On Hollywood
g [PS3] FunnyOMGLoLz
g The Calm Before The Storm
g Of Tunes ...
g A Little Heart Out
g Unfinished Projects : Part One
g First Post



g January 2006
g October 2006
g November 2006
g December 2006
g January 2007
g February 2007
g March 2007
g April 2007
g May 2007
g June 2007
g July 2007
g August 2007
g September 2007
g October 2007
g November 2007
g December 2007
g January 2008
g February 2008
g March 2008
g April 2008
g May 2008
g June 2008
g July 2008
g August 2008
g September 2008
g December 2008
g January 2009
g February 2009
g March 2009


g Bogus
g Nella
g Snooky
g NaBHaN
g NightFace
g Human's Mechanic
g Phat
g Fast Hacking
g Frozen Echo (M987)
g Fatamoo
g Oblivious
g Silent Waves
g Amjad
g مال الحنافش


; Internet
g Wikipedia
g Blogger (Blogspot)
g Gmail
g Google
g IMDb
g Babel Fish
g YouTube
g Live365 Internet Radio
g Odeo
g 4Shared Hosting

; Forums
g سبلة العرب
g سبلة عمان
g OmanForum
g English Sabla Forum
g OmanServ Forum

; Blogging & Special Blogs
g Saudi Blog Aggregator
g Bloggers4Oman
g المدونات العمانية
g Ahmed Al-Najad

; News
g QJ Network
g Engadget
g Joystiq
g Autoblog
g TheWeek
g Digital Photography Review

; Internet Shows
g The Hotspot Podcast Show
g The Liquid Generation Show Podcast
g The 1UP Show Video Podcast
g PurePwnage

; بالعربي ...
g منتديات موقع الألعاب العربي
g منتديات جيم ماستر للألعاب
g منتديات المشاغب
g منتديات نقاش الحب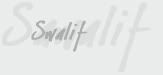 g Comedy
g Funny
g Music
g Comedy
g Rants
g Gaming
g Life
g Me
g Technology
g Oman
g Blog(s)
g Movies
g TV
g Analysis
g Just Pisses Me Off
g Internet



=================


None of the material in this blog is copyrighted
Intellectual theft strongly welcomed
Artwork and Layout : TI3GIB
Image Courtesy : MXPX - Before Everything Cover
This blog is best viewed on Internet Explorer 7 or Firefox 2
@ 1024X768 Resolution.
First Launched at : January 5th, 2007
=================
I Have A Dream !
By TI3GIB @ Sunday, January 07, 2007
[2 Comments][Permalink]
I have a dream that one day
even the state
we will have fast, reliable internet connection anywhere, and everywhere ! It's still a lot of way to go, but we're one step closer to getting my dream done.
The city of San Fransisco has finalized a deal on the 5th of this month with American internet service provider EarthLink, and with alliance of web-guru Google to provide Wi-Fi internet connection city-wide.
Reading that made want to kill myself. Even though I'm quite sure that this service won't be immaculately carried out, it's far better than anything
we get here
. for the past 7 or so years, there hasn't been any substantial change in services or pricing. The dial-up service's price has been fixed at 180 Baisas per hour for at least 5-7 years, even after the
so called
broadband service was launched two years ago.
Broadband, yes, if you consider an
advertised
connection speed of 384Kbps broadband. Running a few bandwidth speed tests on the internet reveals shocking results from the
LackofPowerNet
plan.
Note : ADSL (Asymmetric Digital Subscriber Line) differs from the more commonly used DSL. DSL uses the same amount of speed for both ways of data flow (Upload & Download), ADSL on the other hand has a different connection speed for each direction of the flow. In our case it's 384Kbps for the download, and 128Kbps for the upload. Only the first website preforms different tests for uploading and downloading, the rest treat the connection as a DSL, and records results of a single test that shows the average of both the uploading and downloading processes, which I personally think is fair, I hope you got that.
The first website I used was
this
one. I recorded a download speed of 298Kbps, and an upload speed of 123Kbps, which gave me 86% efficiency rate*, and a 77% Download efficiency rate.
(*)Efficiency Rate :
Result Speed/Advertised Download Speed
+
Result Speed/Advertised Upload Speed
---------------------------------------------------
2

Smart, eh ? I will choose to disregard the result of the second website, the famous CNET Bandwidth Meter because I suspect that it measures speed solely from the upload speed . If you're interested in finding the results though, you can find mine
here
.
The efficiency equation I used previously will not apply from here on, simply because I have a single average figure of both way speeds, and so I used the following one
(*)Efficiency Rate :
Result Speed X 2 (ways of connection)
---------------------------------------------------
Advertised Upload Speed + Advertised Download Speed

The third
test
I used was
McAfee
's , gave me 150Kbps worth of connection speed, which gave me 58% efficiency rate. I ran the
last test
twice on the last curiosity, I scored a 151 Kbps (58% efficieny rate) on the first one, and 188Kbps (73% efficiency rate).
To be fair, the most technically credible results is the first 86% percent efficiency rate one, because it depends on both speeds, but I shouldn't be getting two speeds in the first place. I should be getting a single, solid 384Kbps connection. What Omanhell did here, was cut corners and provided ADSL instead of going the whole and providing the better, faster standard DSL connection. I am aware that the distance from DSLAM is an important factor, but the company should have provided a strategy to battle that. Somehow.
There were rumors going on last year claiming the interest of an Indian company to try out it's luck in the Internet Service Provider scene, but the rumors soon died and we stopped getting any updates about what's going on in that field. The only real alternative is the EDGE/GPRS Internet service from
Nawras
(Dubbed
Nawras Internet)
. EDGE was designed to be a technology for mobile internet, and not a residential one, which explains why the tarrifs are somewhat acceptable for mobile internet, but ridiculous for a constant use one. Same story goes with it's stability and speed, and not to mention the requirement of a postpaid plan, and a modem which both come quite heftily.
The
TRA
's website shows little information about what the consumer can do, and how he can complain about the services his provided. The nostalgic scam of an internet service that is.
I apologize for all the math and logic in the post, will update with something far more barney-like soon. I promise. Meanwhile tell us what kind of results you're getting from your connections, and comments if any.
Labels: Analysis, Just Pisses Me Off, Life, Technology
2 Comments:
;By

Phat, at January 07, 2007 11:24 PM
gMhm, you told me about this before.
godluck, and thanks for the infos, wa tel7as 6eezy bemanzarak :).
;By

bluewaves, at January 08, 2007 10:44 AM
gAlot of numbers in one post,
mashallah 3leik genuis u r :D