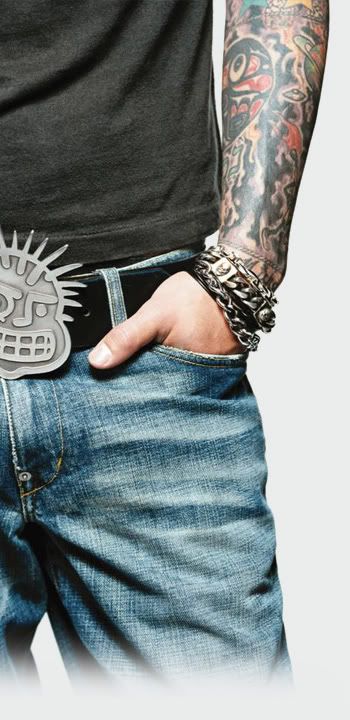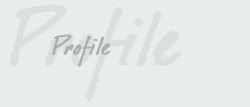 Name : Mohammed
Age : 17
About : Free. Spam. Sex. Penis Enlargement. Online Dating. Webcams. XXX. Make Money Now. Join Adult Group. Please Update Your Credit Card Information. Free iTunes Downloads. Welcome To The Junkbox




g Temporary ? Permanent ? ... Who cares ?
g TI3GIB is a school kid ...
g A Big Bag Of Tags
g Football TI3GIB Back !
g On Golden Globes & Movies
g Keep your eyes on the road ....
g Flirting & Seduction
g Mr. Funny Guy
g Boy Toys (1) : Consumer Electronics Show 2007
g Political Notes



g January 2006
g October 2006
g November 2006
g December 2006
g January 2007
g February 2007
g March 2007
g April 2007
g May 2007
g June 2007
g July 2007
g August 2007
g September 2007
g October 2007
g November 2007
g December 2007
g January 2008
g February 2008
g March 2008
g April 2008
g May 2008
g June 2008
g July 2008
g August 2008
g September 2008
g December 2008
g January 2009
g February 2009
g March 2009


g Bogus
g Nella
g Snooky
g NaBHaN
g NightFace
g Human's Mechanic
g Phat
g Fast Hacking
g Frozen Echo (M987)
g Fatamoo
g Oblivious
g Silent Waves
g Amjad
g مال الحنافش


; Internet
g Wikipedia
g Blogger (Blogspot)
g Gmail
g Google
g IMDb
g Babel Fish
g YouTube
g Live365 Internet Radio
g Odeo
g 4Shared Hosting

; Forums
g سبلة العرب
g سبلة عمان
g OmanForum
g English Sabla Forum
g OmanServ Forum

; Blogging & Special Blogs
g Saudi Blog Aggregator
g Bloggers4Oman
g المدونات العمانية
g Ahmed Al-Najad

; News
g QJ Network
g Engadget
g Joystiq
g Autoblog
g TheWeek
g Digital Photography Review

; Internet Shows
g The Hotspot Podcast Show
g The Liquid Generation Show Podcast
g The 1UP Show Video Podcast
g PurePwnage

; بالعربي ...
g منتديات موقع الألعاب العربي
g منتديات جيم ماستر للألعاب
g منتديات المشاغب
g منتديات نقاش الحب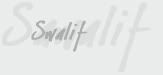 g Comedy
g Funny
g Music
g Comedy
g Rants
g Gaming
g Life
g Me
g Technology
g Oman
g Blog(s)
g Movies
g TV
g Analysis
g Just Pisses Me Off
g Internet



=================


None of the material in this blog is copyrighted
Intellectual theft strongly welcomed
Artwork and Layout : TI3GIB
Image Courtesy : MXPX - Before Everything Cover
This blog is best viewed on Internet Explorer 7 or Firefox 2
@ 1024X768 Resolution.
First Launched at : January 5th, 2007
=================
I Will Kill The Neighbours Kids
By TI3GIB @ Friday, January 26, 2007
[7 Comments][Permalink]
Everyone has an annoying neighbor, you don't like them, they don't like you, you both agree on that, everyone lives happily ever after. Right ? ... WRONG ! That only works if you have one annoying neighbor, it's a whole different scenario with an annoying neighborhood.
This is not something I've put any thought to this really, it's just the large number of little incidents that accumulated over the years that got me to this thinking. You might think to yourself what might trigger one into outbursting on his neighbors like that ? .. Answer ? THE STUPID FUCKING NEIGHBORS KIDS AND THEIR NEW 'OLD' SWING.
I will seriously kill them, I have a physics term final tomorrow and I actually tried (happens once in a blue moon) to study optionally before I have to study for it -you know, a couple of hours before the exam- and what do I get in return ? A stupid 9 year old moron that just discovered how much fun it is to play with an old rusty swing. It's like trying to listen to a donkey screaming hee-haws at the top of his lungs because it's being tortured by James Blunt music. Even worse, James Blunt LIVE music.
My Neighborhood, house highlighted
Please don't stalk me, please.
Taken through Google Earth
It's traditional for an Omani family to have a rifle gun inside a household, usually, which is only used to fire celebratory rounds in occasions such as Eid, rarely in the capital and more towards the interior, for once, I'll put that rifle to use and shoot the bloody kid and his bloody parents for giving him an old swing.
Why are you judging your whole neighborhood because of what one little kid did ? Because it doesn't get any better, maybe it's not a swing or whatever, but I've never been in good terms with any of my neighbors. All the kids my age are morons, and I see who they take after, their parents. Imagine this scenario : Neighbor's mother (who happens to be a teacher) visits my mother, ti3gib goes out of his room and runs into neighbor's mother, "Why aren't you studying, Ti3gib ?", Ti3gib : "Uh ..". Ti3gib really thinking : None of your fucking business bitch, if you're so concerned about people, why don't you teach your kid to knock the door or ring the bell before he let's us all know how much of an unbehaved bastard he is, the hard way, huh bitch ? .. Yeah thought so ..... I only wish
The last 'big' thing I remember of, is this. Since my room has an flashy orange color, the roof hawks, just can't stop looking in and seeing what's worth looking at. Stop looking into my room you fucking pervs. I can't just close the curtain, they look in through the 'light' window. That's nothing compared to the fact that the roof hawks opposite to the other window are GIRLS.
If it weren't for my only 3-years-older than me super-cool friend. I would've blown this whole place apart. Lucky for them. The rest are the reason misanthropy exists, and more reason why I should be a misanthropist.
Excuse my rage
Labels: Just Pisses Me Off, Life, Me, Rants
7 Comments:
;By

tomboy, at January 27, 2007 3:35 PM
gchill yababa chill.
we all got annoying gits, we have indian neighbors on the appartment above us who drum everyday, night and day. so its not that bad.
;By

Phat, at January 27, 2007 5:05 PM
gBogus and Fay must be a part of the progress or must have suffered the same, ha.. I remember me claiming balls war in our former house.. because some stupid kids used to throw stuff.. so simply.. went to the roof threw some water balloons .. sometimes when I don't have balloons I just hide and scream and they just run and never come for two weeks.
;By

SimSim, at January 27, 2007 10:18 PM
gI'm so stalking you muhahahahhaa
;By

TI3GIB, at January 28, 2007 10:57 AM
gtomboy
At least you get to listen to something with rythm :P

Phat
water balloon war ! I loove(d) those, not with the neighbors though, more like with my little brother's friends.

SimSim
Be my effin' guest, I know where you live (no, I don't). LooL. I knew the picture was too revealing.
;By

Nella, at January 30, 2007 10:45 PM
gThis comment has been removed by the author.
;By

Nella, at January 30, 2007 10:50 PM
gLOL!

oh neighbors are so much fun! you get to play water balloons war with them, run around the house and annoy them coz their oldest son was so damn cute! A so damn cute daughter in your case..

like how we did to our poor neighbors in Holland..poor family! They were farmers and had to wake up at 6 a.m :p
the poor man ended up moving for a few weeks till we left lol.

you can also call the police on them and have fights with them in front of the whole neighborhood..until your other second cousin who by accident lives 5 blocks away and is a policeman! comes and try to cool it down..
cooloio!
especially if your neighbors were your second cousins and your childhood best friends!

well, not really. but who cares really? screw all human kind! If your not honored to be annoyed by ur neighbors u'll be annoyed by someone else! Chill!

but to be honest? I used to LOVE playing with a rusty swing.. the music! I'm 100% serious! its so much fun when you are the one doing so..i agree though that if it was a blue moon :p and you were studying then it might be a bit of a pain :p

^_^
;By

TI3GIB, at February 03, 2007 8:49 AM
gNella
that was a whole blog entry ... go post it in yours and link back instead of filling my comments box up :P