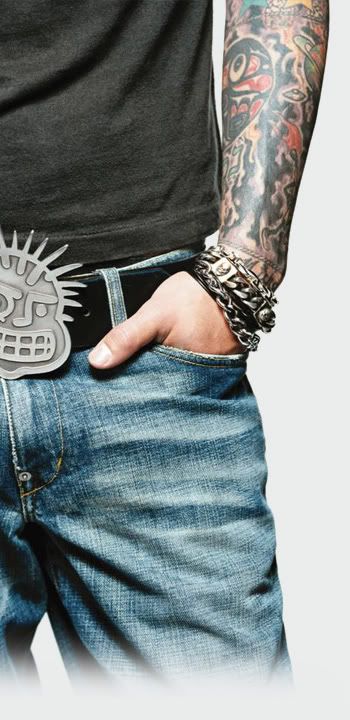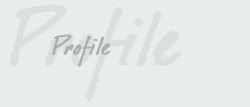 Name : Mohammed
Age : 17
About : Free. Spam. Sex. Penis Enlargement. Online Dating. Webcams. XXX. Make Money Now. Join Adult Group. Please Update Your Credit Card Information. Free iTunes Downloads. Welcome To The Junkbox




g Flirting & Seduction
g Mr. Funny Guy
g Boy Toys (1) : Consumer Electronics Show 2007
g Political Notes
g Exile ... What ?
g I Have A Dream !
g Exile'd
g Am I Awesome or What ?
g Yes, I Was Bored Too (1)
g [Spit] TI3GIB Takes On Hollywood



g January 2006
g October 2006
g November 2006
g December 2006
g January 2007
g February 2007
g March 2007
g April 2007
g May 2007
g June 2007
g July 2007
g August 2007
g September 2007
g October 2007
g November 2007
g December 2007
g January 2008
g February 2008
g March 2008
g April 2008
g May 2008
g June 2008
g July 2008
g August 2008
g September 2008
g December 2008
g January 2009
g February 2009
g March 2009


g Bogus
g Nella
g Snooky
g NaBHaN
g NightFace
g Human's Mechanic
g Phat
g Fast Hacking
g Frozen Echo (M987)
g Fatamoo
g Oblivious
g Silent Waves
g Amjad
g مال الحنافش


; Internet
g Wikipedia
g Blogger (Blogspot)
g Gmail
g Google
g IMDb
g Babel Fish
g YouTube
g Live365 Internet Radio
g Odeo
g 4Shared Hosting

; Forums
g سبلة العرب
g سبلة عمان
g OmanForum
g English Sabla Forum
g OmanServ Forum

; Blogging & Special Blogs
g Saudi Blog Aggregator
g Bloggers4Oman
g المدونات العمانية
g Ahmed Al-Najad

; News
g QJ Network
g Engadget
g Joystiq
g Autoblog
g TheWeek
g Digital Photography Review

; Internet Shows
g The Hotspot Podcast Show
g The Liquid Generation Show Podcast
g The 1UP Show Video Podcast
g PurePwnage

; بالعربي ...
g منتديات موقع الألعاب العربي
g منتديات جيم ماستر للألعاب
g منتديات المشاغب
g منتديات نقاش الحب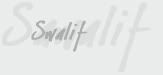 g Comedy
g Funny
g Music
g Comedy
g Rants
g Gaming
g Life
g Me
g Technology
g Oman
g Blog(s)
g Movies
g TV
g Analysis
g Just Pisses Me Off
g Internet



=================


None of the material in this blog is copyrighted
Intellectual theft strongly welcomed
Artwork and Layout : TI3GIB
Image Courtesy : MXPX - Before Everything Cover
This blog is best viewed on Internet Explorer 7 or Firefox 2
@ 1024X768 Resolution.
First Launched at : January 5th, 2007
=================
Keep your eyes on the road ....
By TI3GIB @ Sunday, January 14, 2007
[4 Comments][Permalink]
I would if those stupid flashy signs weren't up ! Ahh, you've seen them right ? The new advertising boards that are put up on the light poles all along Sultan Qaboos Highway Road.

I don't mind road advertising, but being a fast-lane driver, I get very exposed, distracted and annoyed by their back lights. If you're gonna put road advertising that divert the drivers attention, then I don't see why a strict 'no-phone-while-driving' policy is implemented. Not only that, but now they block visibility to the radars 'controlling' speed all along the highway, and the I'll-be-damned-before-I-get-a-speeding-ticket-and-so-I'll-hit-the-brakes-madly morons are sure multiplying now. Making money is real nice, but making money through road hazards isn't.

Not the best picture of what I'm talking about
Taken through camera phone

Don't get me wrong, I love our roads. They easily head the quality and cleanliness list in the region, and pretty sure they rank up quite high internationally too. The people in
Muscat Municipality
are sure busy, there's the new HUGE road that has Al-Khuwair & Qurum all chopped up, it must be coming along beautifully citing the number of trucks on the streets. The works on the airport roundabout, The bridge done for the expansions in city center ... It all asserts that there's going to be a notable optimization in transporting, but will that be enough to catch up with the notable growth in traffic ? Especially considering that the amount of drivers and cars hitting the streets are far more than the drivers and cars getting off of them.
I think it's time that more attention is given to public transportation. The use of buses can and will help a lot if they were utilized correctly. It can be solve a lot of problems, even financially and environmentally if you look at things on a larger scale, but will the big-headed egomongered Omani population give up their pride to take the morning commute on a public-transportation bus ? ... Not anytime soon I say
Wait, I thought I was talking about road advertisements. Ok, I'll shut up now
Labels: Analysis, Life, Oman, Rants
4 Comments:
;By

Solidus, at January 15, 2007 1:03 AM
glol Okay I agree that these signs can sometimes be annoying, it's something that you really feel like looking when noticing that your car is leaving the lane..
For god's sake, it is enough that we look at boobs on people driving around us, now THIS! lol
;By

Um Khalid, at January 15, 2007 4:27 PM
gBut I like seeing Bahja everywhere =(
;By

TI3GIB, at January 15, 2007 9:54 PM
gSolidus
The ones we look at are mercy in front of the one we 'think' of, and they just as much 'swirve-from-the-lane' power :D

Um Khalid
Speaking of which,is it me or .. is it freaky that Bahja doesn't grow up ?
;By

Red Dragon, at January 16, 2007 2:45 PM
gI agree!!!

the stupid advertisements r hiding the radars,, I think I got cought twice now!!!

and I need to renew my car insurance soon!!! I am gona be screwed by the speeding tickets