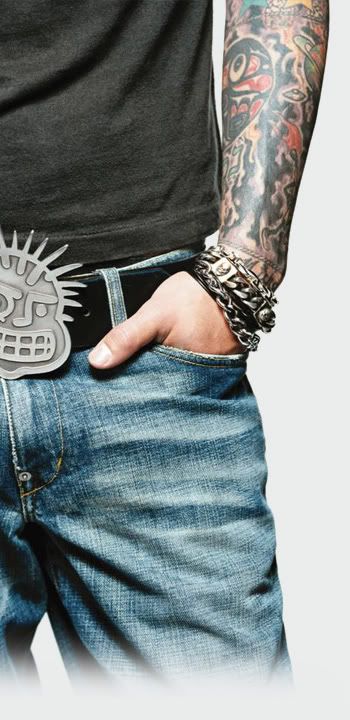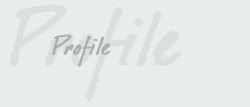 Name : Mohammed
Age : 17
About : Free. Spam. Sex. Penis Enlargement. Online Dating. Webcams. XXX. Make Money Now. Join Adult Group. Please Update Your Credit Card Information. Free iTunes Downloads. Welcome To The Junkbox




g I Will Kill The Neighbours Kids
g Temporary ? Permanent ? ... Who cares ?
g TI3GIB is a school kid ...
g A Big Bag Of Tags
g Football TI3GIB Back !
g On Golden Globes & Movies
g Keep your eyes on the road ....
g Flirting & Seduction
g Mr. Funny Guy
g Boy Toys (1) : Consumer Electronics Show 2007



g January 2006
g October 2006
g November 2006
g December 2006
g January 2007
g February 2007
g March 2007
g April 2007
g May 2007
g June 2007
g July 2007
g August 2007
g September 2007
g October 2007
g November 2007
g December 2007
g January 2008
g February 2008
g March 2008
g April 2008
g May 2008
g June 2008
g July 2008
g August 2008
g September 2008
g December 2008
g January 2009
g February 2009
g March 2009


g Bogus
g Nella
g Snooky
g NaBHaN
g NightFace
g Human's Mechanic
g Phat
g Fast Hacking
g Frozen Echo (M987)
g Fatamoo
g Oblivious
g Silent Waves
g Amjad
g مال الحنافش


; Internet
g Wikipedia
g Blogger (Blogspot)
g Gmail
g Google
g IMDb
g Babel Fish
g YouTube
g Live365 Internet Radio
g Odeo
g 4Shared Hosting

; Forums
g سبلة العرب
g سبلة عمان
g OmanForum
g English Sabla Forum
g OmanServ Forum

; Blogging & Special Blogs
g Saudi Blog Aggregator
g Bloggers4Oman
g المدونات العمانية
g Ahmed Al-Najad

; News
g QJ Network
g Engadget
g Joystiq
g Autoblog
g TheWeek
g Digital Photography Review

; Internet Shows
g The Hotspot Podcast Show
g The Liquid Generation Show Podcast
g The 1UP Show Video Podcast
g PurePwnage

; بالعربي ...
g منتديات موقع الألعاب العربي
g منتديات جيم ماستر للألعاب
g منتديات المشاغب
g منتديات نقاش الحب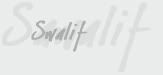 g Comedy
g Funny
g Music
g Comedy
g Rants
g Gaming
g Life
g Me
g Technology
g Oman
g Blog(s)
g Movies
g TV
g Analysis
g Just Pisses Me Off
g Internet



=================


None of the material in this blog is copyrighted
Intellectual theft strongly welcomed
Artwork and Layout : TI3GIB
Image Courtesy : MXPX - Before Everything Cover
This blog is best viewed on Internet Explorer 7 or Firefox 2
@ 1024X768 Resolution.
First Launched at : January 5th, 2007
=================
Oman Mail
By TI3GIB @ Saturday, January 27, 2007
[2 Comments][Permalink]
As soon as I got home from my physics examination, which I'm really worried about, my mother asked to go to claim a package that we received a couple of days back from the post office. I haven't been to the new mail outlet after the privatization of the sector in June last year.

Consumer wise, the privatization of cellular networks, internet and mail sectors haven't produced any notable improvement. Apart from Nawras, there hasn't been any true flourishment and competition. There is ongoing effort into introduce new services and technologies but privatization hasn't evolutionized or revolutionized the way these companies operate, and Oman Mail is no exception.

I went into the building and was greeted by a large room with approximately nine service counters, two of which are active. I looked and headed to the 'Package Claim' empty stall and waited. A lady on a desk inside noted my presence and ignored me and continued not doing her job. I called her out and asked for help, instead of her coming and seeing how she can help me, she bluntly called out back from around 3 meters away "What do you want ?". I waved around my notice paper and she asked if the name on the notice slip is mine, and if I have ID for it. I ran to the car and got my driver's license, and came back. I stand at the counter, while she's still comfortably seated far away. I put the ID and the slip on the counter as she took off (the effort she put into getting of her fat ass sure matched up with a take off') sighing. Had a look at the paper, and asked me to meet her at the other counter, and so I did, but Miss Lazy decided she'll have a nice little lady talk before she served the customer. I'm sorry, but I'm really not paying you to socialize on my clock.

Anyway, she looks through a couple of mail containers for 5 minutes and heads to her computer and types a few things out, and claims that the package isn't visible in the system. She tries to type a few things out but the computer refuses to and displays an array of error messages. "Your package has been claimed", and I asked if that's what the computer said, "No, I can't find it in the system".

They ask you to sign the slip then take it for official purposes. Now, how would I still have the notice slip if someone already claimed the package ? .. She looked confused for a moment and went back to look harder. I've now spent 20 minutes trying to get the stupid letter, she calls their manager and has explains the situation to him. They take the next 10 minutes, looking and arguing (in front of all the customers). The guy pops up at the window and hands me the package, marks an X on the paper where I'm supposed to sign. I scribble down at the paper, and leave looking upset.

I believe that first impressions are often the truest, and this one truly sucked. 30 Minutes to find a letter ? With the use of a computerized 'system' ? .. You gotta be kidding. To be fair, I haven't really heard many complaints from them, especially with the option of having your "city-hall-paperwork" done all in one place. I hope they integrate the directorate of traffic and vehicles services from the Police soon, maybe it'd make the privatization worth it.

Lighter Note :-
I hate it when people stare at you, and don't say hi. If you're gonna look, you might want me knowing of it to take the awkwardness of the situation out. Out of good nature, sometimes if I notice people looking I say hii, or wave my hand a little and most people draw this 'stop acting like you know me' look on their faces. At least, most Omani people do.

While I was walking out the post office, I saw this old Anglo man, and just for the sake of it I dropped a friendly 'hey' gesture. The man smiled back and said hii !! ... Maybe there is good in people after all. Walking down the car park I saw this other English lady dead frozen in the middle of the road. She was too engrossed in the letter she got she that stopped right where she was and read it as tears slowly flowed down her face, tears of joy. She didn't notice me walk around and get into my car, she hurriedly paced towards her car (which was parked right beside mine) opened the door and rested her head on the steering wheel before she broke down to tears. I just sat there watching her until she finished, she only noticed me while trying to turn her engine on and knew that I was watching her (pervy, eh ?), she flashed me a thumbs-up before smiling and driving away.

I went off topic, sorry ...

Labels: Analysis, Just Pisses Me Off, Life, Me, Oman
2 Comments:
;By

Snooky, at January 27, 2007 4:47 PM
gBoredom is the reason, though it is still not an excuse. Imagine you work as a reception guy in a hotel or club, sitting for hours doing nothing, you will getaggresive at some customers or guests, at least sometimes.
;By

TI3GIB, at January 28, 2007 11:05 AM
gSnooky
It might be true, but .. uhhh