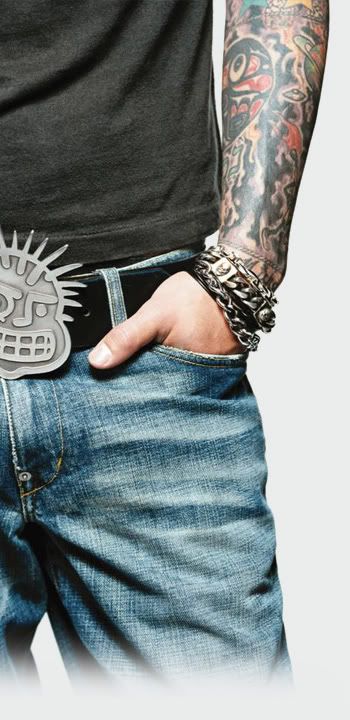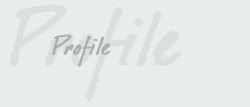 Name : Mohammed
Age : 17
About : Free. Spam. Sex. Penis Enlargement. Online Dating. Webcams. XXX. Make Money Now. Join Adult Group. Please Update Your Credit Card Information. Free iTunes Downloads. Welcome To The Junkbox




g Exile ... What ?
g I Have A Dream !
g Exile'd
g Am I Awesome or What ?
g Yes, I Was Bored Too (1)
g [Spit] TI3GIB Takes On Hollywood
g [PS3] FunnyOMGLoLz
g The Calm Before The Storm
g Of Tunes ...
g A Little Heart Out



g January 2006
g October 2006
g November 2006
g December 2006
g January 2007
g February 2007
g March 2007
g April 2007
g May 2007
g June 2007
g July 2007
g August 2007
g September 2007
g October 2007
g November 2007
g December 2007
g January 2008
g February 2008
g March 2008
g April 2008
g May 2008
g June 2008
g July 2008
g August 2008
g September 2008
g December 2008
g January 2009
g February 2009
g March 2009


g Bogus
g Nella
g Snooky
g NaBHaN
g NightFace
g Human's Mechanic
g Phat
g Fast Hacking
g Frozen Echo (M987)
g Fatamoo
g Oblivious
g Silent Waves
g Amjad
g مال الحنافش


; Internet
g Wikipedia
g Blogger (Blogspot)
g Gmail
g Google
g IMDb
g Babel Fish
g YouTube
g Live365 Internet Radio
g Odeo
g 4Shared Hosting

; Forums
g سبلة العرب
g سبلة عمان
g OmanForum
g English Sabla Forum
g OmanServ Forum

; Blogging & Special Blogs
g Saudi Blog Aggregator
g Bloggers4Oman
g المدونات العمانية
g Ahmed Al-Najad

; News
g QJ Network
g Engadget
g Joystiq
g Autoblog
g TheWeek
g Digital Photography Review

; Internet Shows
g The Hotspot Podcast Show
g The Liquid Generation Show Podcast
g The 1UP Show Video Podcast
g PurePwnage

; بالعربي ...
g منتديات موقع الألعاب العربي
g منتديات جيم ماستر للألعاب
g منتديات المشاغب
g منتديات نقاش الحب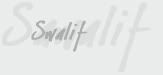 g Comedy
g Funny
g Music
g Comedy
g Rants
g Gaming
g Life
g Me
g Technology
g Oman
g Blog(s)
g Movies
g TV
g Analysis
g Just Pisses Me Off
g Internet



=================


None of the material in this blog is copyrighted
Intellectual theft strongly welcomed
Artwork and Layout : TI3GIB
Image Courtesy : MXPX - Before Everything Cover
This blog is best viewed on Internet Explorer 7 or Firefox 2
@ 1024X768 Resolution.
First Launched at : January 5th, 2007
=================
Political Notes
By TI3GIB @ Thursday, January 11, 2007
[1 Comments][Permalink]
1. USA : President George W. Bush has announced the new american strategy for restoring creating stability in Iraq. The strategy involves the deployment of an extra 22,000 American soldiers into Iraq, despite the majority of the American people that want the troops back, and not the opposite. New Strategy = Old Strategy + 22,000. Subtracting the 3000 soldiers that were killed from the beginning of the American-led military intervention in Iraq back in 2003.

2. Iraq : A
new video
that shows the corpse of the late president has been released, it clearly shows there's a controversial patch of blood and bruising on his left cheek.
3. Iraq : Article 290 from the Iraqi Judicial Trialling Law states that no executions should be preformed against a convict during a religious festivity to him. Saddam Hussein was hanged in the morning of December 30th, 2006, the first day of Eid Al-Adha.

4. Iraq :The same people who amateurly supervised and preformed the execution against President Saddam Hussein are the same people who amateurly rule Iraq. The very same people who cowardly hid their faces proved that the government is controlled by sectarian influence and hidden faced Iranians. The level of involvement was obvious from how soon the execution was preformed after it being approved by the appeal court due to Iranian pressures, to make sure that no details about the Anfal and Halabja cases are revealed during the trials.

5. International :
Human Rights Watch
calls the appeal court even more flawed than the trialling court.
6. Iraq : Iraq will only have stability if the cowards that have more sectarian and self loyalty than they have national loyalty or patriotism are eliminated. People who don't want to hold grudges anymore, and who want to forget about the past in order to live for the future. People like the Dujail Witness who confessed that he was pressured into lying on stand, and giving a 'zoor' statement [I'm sorry I can't remember his name], and Mr. Mishan Al-Jboori who recited Al-Fatiha on President Saddam Hussein's soul despite the fact that his brother, and wife's brother were killed by the Saddam Regime.

Listen to this comment from a high-ranking American official: "It became clear that if we were prepared to stay the course, we could help to lay the cornerstone for a diverse and independent Asia…If we faltered, the forces of chaos would scent victory and decades of strife and aggression would stretch endlessly before us. The choice was clear. We would stay the course. And we shall stay the course."

That is not President Bush speaking. It is President Lyndon Johnson, forty years ago, ordering a hundred thousand more American soldiers to Vietnam.

Here is another quotation. "The big problem is to get territory and to keep it. You can get it today and it will be gone next week. That is the problem. You have to have enough people to clear it…and enough people to preserve what you have done."

That is not President Bush on the need for more forces in Iraq. It is President Johnson in 1966 as he doubled our military presence in Vietnam.

Those comparisons from history resonate painfully in today's debate on Iraq. In Vietnam, the White House grew increasingly obsessed with victory, and increasingly divorced from the will of the people and any rational policy. The Department of Defense kept assuring us that each new escalation in Vietnam would be the last. Instead, each one led only to the next.
7. USA :
"Iraq is George Bush's Vietnam"
said anti-war democratic senator Edward Kennedy, who submit a legislation to prevent from the deployment of any more troops into Iraq. Especially that
support rates
dropped to an unprecedented 70 percent against the american presence in Iraq.
8. Lebanon : Remember those assassinations the Israeli army carried out against Hamas activists Ahmed Yaseen & Abdulazeez al-Ranteesi ? Expect one against Sayyid Hassan Nasrallah soon. The
CIA have been given the go-ahead
to take covert action against Hizbollah. This mainly means the CIA can provide financial and logistical support and intelligence facilities to support Lebanese Prime Minister Fouad Siniora. This also secretly authorizes the funding of Anti-Hizaollah groups. Read the link above, I have to quote this "The secrecy of the finding means that US involvement is officially deniable."
1. Somalia : Mmmmm, Can someone please explain to me how the Americans are helping Ethiopia by
air striking
Somalia to what they claimed to be following Qaeda members ? No really, I wanna know .
-------------------------------------------------------------------------------------------------

Too long, and stupid .. I know, I'll post something more
cheerful later, Meanwhile, check out those links (which most of are in Arabic)
[1]
[2]
[3]
[4]
Labels: Analysis, Blog(s), Just Pisses Me Off, Life
1 Comments:
;By

Phat, at January 12, 2007 4:22 AM
gNo boredom at all :).
Keep Fingering "thumbs up".