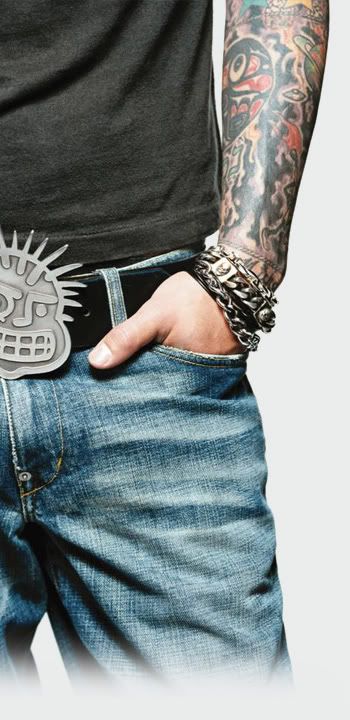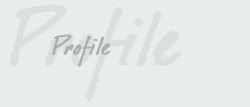 Name : Mohammed
Age : 17
About : Free. Spam. Sex. Penis Enlargement. Online Dating. Webcams. XXX. Make Money Now. Join Adult Group. Please Update Your Credit Card Information. Free iTunes Downloads. Welcome To The Junkbox




g Get A Room, You Two
g Eternal Sunshine Of The Dangerous Mind
g Badvertising
g How Did You Spend Your Extra Second ?
g Say Your Goodbyes, Palestine Dies On January 9th
g Tagged : My Favorite Shoes
g Back To Basics
g Question
g Subtitles
g Who The Hell Is Talal Al-Rashdi ?



g January 2006
g October 2006
g November 2006
g December 2006
g January 2007
g February 2007
g March 2007
g April 2007
g May 2007
g June 2007
g July 2007
g August 2007
g September 2007
g October 2007
g November 2007
g December 2007
g January 2008
g February 2008
g March 2008
g April 2008
g May 2008
g June 2008
g July 2008
g August 2008
g September 2008
g December 2008
g January 2009
g February 2009
g March 2009


g Bogus
g Nella
g Snooky
g NaBHaN
g NightFace
g Human's Mechanic
g Phat
g Fast Hacking
g Frozen Echo (M987)
g Fatamoo
g Oblivious
g Silent Waves
g Amjad
g مال الحنافش


; Internet
g Wikipedia
g Blogger (Blogspot)
g Gmail
g Google
g IMDb
g Babel Fish
g YouTube
g Live365 Internet Radio
g Odeo
g 4Shared Hosting

; Forums
g سبلة العرب
g سبلة عمان
g OmanForum
g English Sabla Forum
g OmanServ Forum

; Blogging & Special Blogs
g Saudi Blog Aggregator
g Bloggers4Oman
g المدونات العمانية
g Ahmed Al-Najad

; News
g QJ Network
g Engadget
g Joystiq
g Autoblog
g TheWeek
g Digital Photography Review

; Internet Shows
g The Hotspot Podcast Show
g The Liquid Generation Show Podcast
g The 1UP Show Video Podcast
g PurePwnage

; بالعربي ...
g منتديات موقع الألعاب العربي
g منتديات جيم ماستر للألعاب
g منتديات المشاغب
g منتديات نقاش الحب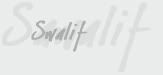 g Comedy
g Funny
g Music
g Comedy
g Rants
g Gaming
g Life
g Me
g Technology
g Oman
g Blog(s)
g Movies
g TV
g Analysis
g Just Pisses Me Off
g Internet



=================


None of the material in this blog is copyrighted
Intellectual theft strongly welcomed
Artwork and Layout : TI3GIB
Image Courtesy : MXPX - Before Everything Cover
This blog is best viewed on Internet Explorer 7 or Firefox 2
@ 1024X768 Resolution.
First Launched at : January 5th, 2007
=================
الرجاء التشييك
By TI3GIB @ Sunday, February 25, 2007
[4 Comments][Permalink]
[Update: Sorry I can't seem to find the uploaded picture anywhere, it's described below]

For you who don't have the super x-ray vision I have (or just have a better camera) that written on the unfocused paper is a sign that says "الرجاء عدم الفتح, التشييك في مكتب الإستعلامات" which I took in a local hypermarket. What it translates to is unimportant, except that bolded word in red, which translates to ... wait, NOTHING.
What's meant by the word is 'check', but instead of translating it to the appropriate arabic word for it, these people decided they'd take the english word, apply arab grammar to it and call it a party. And ohh what a party this is. I'm starting to see those everywhere, mistranslations, spelling mistakes, grammar mistakes and all sorts of linguistic errors that go unnoticed.
You'd think twice about the word 'unnoticed' if you see how much of those you run into in real life.
Muscati
's
Flickr account
has quite an interesting group. Is there any sort of systematization in this sort of thing ?
Publications aren't merely excluded to reading material, but also extends to any sort of written communications in all sorts of applications. Logically, it would be a little stupid to ask that whatever directorate in the Ministry of Information is concerned with publication screening and reviewing to include all those notices, but there should be some sort of laws that concern the preservation of the language in signs.
Who's responsible ? You are ... For starters, you can stop talking to Indians like you're India. We are the only region in the world where WE are forced to learn the immigrants language (their remix of our language). Then maybe you'd want to read written material instead of watching
music
porno videos on Rotana. Even better, make time to listen and read the Quran. That way you learn the correct pronunciation, spelling, grammar and get Ajer in the process.
Maybe the Ministry of Education needs to take note of this situation and start making the Arabic Language Curriculum more relevant and interesting, I'm sure no one wants to know what happened to Ahmed Shawqi when he started writing in Ball point pen instead of his regulars.
This is depressing to talk about ...
Socializing With Children
By TI3GIB @ Wednesday, February 21, 2007
[9 Comments][Permalink]
I wasn't feeling alright at school today, and so I went to the nurse to get a permission to go back home. I wasn't really that type of sick, like flu or cough, but I couldn't focus on anything being said in class and so I thought it'd be better if I go home and take a nap.

The nurse doesn't buy my story at first, but my natural charm and my excellent lying skills took care of that. They needed permission from a parent before I'm allowed to leave , and so I had to wait until I get a reply in the clinic.

It sounded like it's gonna be a long wait, so as soon as I sat down, I said hii to the little kid beside me. That, my friends, was a big mistake and this is why.

M : Me
K : Kid

M : Hii
K : Hii
M : What's your name ?
K : Talal
M : What grade are you in ?
K : I'm in grade 1C, you ?
M : Grade 12 ...
K : Just 12 ?
M : 12C ... sorry
K : Ohh
M : What's wrong with you ?
K : I have a headache ..

[5 Minutes of silence]

K : I have an emerald ring
[throws ring at my face]
M : hmmm great ...
K : You know I can't pick up heavy things ?
M : You don't say ...
K : Yeah really, my shoulders start hurting. For example I can only pick up the bicycle from the back
M : Good for you [yawn]
K : My dad can't pick up my bicycle, My mom can't pick up my bicycle, My housemaid can't pick up my bicycle, My brother can't pick up my bicycle.
M : How'd you bring it home ?
K : .... ['Ohh shit' look on his face]

[5 Minutes of Silence]

K : You know I once had another Emerald ring
M : What happened to it ?
K : It was too big from me, and it fell from my hand.
K : I looked all over the house, my father looked all over the house, my mother looked all over the house, my brother looked all over the house ... (Grandma, uncles ... etc)
M : So did you find it ?
K : No, it fell from my hand in the exhibition, how would I find it at home ? Are you stupid ?
M : Thanks to you, yes I'm starting to feel that a little. Did you look around the bicycle ?
K : !! NO !! .. I'll look as soon as I reach home

This goes on for an extra 10 minutes where the guy tells me how a magician stole his cat, and it ended up dead, how his brother lives in Australia, and has nothing to do with his cat dying, but didn't look hard enough for the emerald ring.

I had enough, and asked to go back to class, out of mercy. Went in, and tried to be as idle as possible for the rest of the day. Moral of the story, don't talk to strangers, no matter how unstrange they seem.

To Sync Or Not To Sync, That Is The Question
By TI3GIB @ Friday, February 16, 2007
[5 Comments][Permalink]
We see new technological breakthroughs everyday in field of integration, accessing the services of any gadget or electronic device through the other with ease and freedom, anywhere and at anytime.

Synchronization, even though neglected by the common user, is very useful for business men, public relation officers, or anyone who needs to be connected and updated easily. Taking mobile phones as an example, we see that we rival each other in having the newer, better-featured, better-looking phone, when in reality we only utilize a fraction of their true potential.

I've recently got my hands on a new Sony Ericsson P990i smart phone, and reviewing that is another post for another day. I previously was using a Nokia 6630 smart phone and wanted to transfer around 160 contacts from my old phone to one I'm using now. Both phones use a Symbian operating system, and so I assumed that the transfer was going to be a fast, default process. I was wrong.

I sync'd from the Nokia to an Microsoft Outlook profile, and from that to the Sony Ericsson to be surprised that only the names got transfered with no phone numbers. I tried to do it manually, I tried assigning the number as the default one, I copied them to them computer and tried to copy them from there ... A fruitless attempt after another and it finally took me a very painful 2 hour process until I got what I wanted. I've learned my lesson.

The average computer has potential beyond the usual MSN Messenger, P2P, torrent and blogging uses. That Microsoft Office bundle of software you thought are useless have more use than collecting hard-drive-dust. Run Microsoft Outlook and you'll be surprised on how much you can do. I've now synced my Contacts and Email from and to the phone. I'll also start using Notes and Appointments (LooL, Appointments, Me) for whatever reasons. From Birthdays, and to homework.

The future about this is very obvious, and the way I see it, years from now, everyone will be interested in cross-platforming their MP3s, Phones, Faxes, Email, Computers, Media Servers and all sorts of things with each other, and it would be a whole let easier to have a head start. Not only that, but losing data is an ongrowing (yes, I just made up a word) issue and having a back up of it in a lot of places is an extra advantage.
Labels: Me, Technology
Vanden Plas - Christ 0
By TI3GIB @ Tuesday, February 13, 2007
[2 Comments][Permalink]
Christ 0 (2006) is the fifth full-length album from Vanden Plas, a progressive metal/rock act from Germany. This release follows Beyond Daylight last one which was released back in 2002.


I've never been a huge fan of progressive metal, but this album blew all my expectations. Throughout the album, you will be carried on a journey that musically interprets the story of the famous novel The Counte Of Monte Cristo by Alexandre Dumas. The story line crossed with the use of orchestral classicism, and alongside with the invigorating guitar solos make this album a unique and epic experience.

The vocalist's (Andy Kuntz) exposure to the musical theater leaves a very obvious mark vocally. In songs like Fireroses Dance (Lyrics) you will see a very interesting mix of vocals, starting with Kuntz's mature one in the beginning, then to a very raw power metal one, and ending by a requiem-like choir.

The application of fusion between classicism in the 40-piece orchestra band, and the hard-hitting metal experience on the guitars by Stephan Lill not only comes very similar to Metallica's S&M album, but also surpasses it.

This now goes up there, with my top albums of 2006. Absolutely magnificent.


Details :-
| | |
| --- | --- |
| Artist : | Vanden Plas |
| Album : | Christ 0 |
| Release : | March 31, 2006 by InsideOut Music |
| Genre : | Progressive Metal, Hard Rock |
| Download | [Part 1][Part2] RapidShare, 274Kbps MP3 |
| Rating : | 9.2/10 |


Track list :-
1. Christ 0 (5:34)
2. Postcard to God (6:17)
3. Wish You Were Here (9:14)
4. Silently (8:31)
5. Shadow I Am (5:28)
6. Fireroses Dance (6:03)
7. Somewhere Alone in the Dark (5:30)
8. January Sun (10:05)
9. Lost in Silence (4:19)
10. Gethsemane (6:18)


Stream :-
Apart from the full-album download link above, I've selected two tracks as streams. If the player doesn't appear, please refresh the page.

Vanden Plas > Silently (8:31)

[Press Play to Stream][Download]

Vanden Plas > Fireroses Dance (6:03)

[Press Play to Stream][Download]

Labels: Music




How smart are you ? ...
By TI3GIB @ Monday, February 12, 2007
[11 Comments][Permalink]

There's this game Amjad passed on today, that he had been stuck on for 3 days ... It's really fun and it could put use to those lazy brain cells you've got up there. It's moderately difficult, you just need to think everything through and think of every possibility and you will finish it.

To finish the game, you must steal the car ... Good Luck and tell me if you need any help.

Click here


What Goes Around Comes Around
By TI3GIB @ Sunday, February 11, 2007
[2 Comments][Permalink]

.. and Bahraini star blogger Mahmood Al-Yousif is learning that the hard way. The star blogger has been arrested and let out on bail after being interrogated by the Bahraini authorities for his criticism on this blog entry where he addressed a governmental public figure in what was taken as offensive manner.

My views on Mr. Al-Yousif, Bahrain or the case itself are irrelevant and insignificant, but recognizing the position of influence Al-Yousif has, I completely disagree with the barbaric manner he reaches out to solve problems of national importance.

The ongoing sectarian war in Bahrain is just as intense as the one in Iraq, and everybody should be more responsible in the way they voice their opinions. Talking louder doesn't make you more audible, talking in a better way on the other hand does, and considering that Mr. Al-Yousif's blog is a very active communal outlet, he could've had more journalistic reasonability.

Abusing freedom of speech will not get anything done and will destroy the initial purpose of using it, positive change. On the very contrary, abusing freedom of speech not only does that but hurts people along the way which collectively backfires to hurting yourself.

Mr Al-Yousif himself concurs that he had criticized other public figures in the same manner, but none of them were ever bothered to reciprocate. Two wrongs don't make a right Mr Al-Yousif and this time, your offensive manner of criticism has backfired.

"The most important political office is that of private citizen" — Louis Dembitz Brandeis. How would you feel if that importance worked against you, Mr Al-Yousif ?


Off Note :-
Mr Al-Yousif doesn't take criticism well either, a year or so back, I darely questioned his opinion about a certain topic, and he wasn't too happy about that. I regret to say that I handled it too childishly, which was met by even more childish behavior by Mr. Al-Yousif himself. He offended me and then he set a redirect for my IP to a gay personal website (which never came in handy) taking me for a complete retard.

I, since the little incident do read Mr Al-Yousif's blog periodically, because when he's not being a big baby, or talking about gardening, is a very rational man with excellent points who just wants the best for his country.

This reminds me of the case against famous Omani forum Omania (Sablat Al-Arab)'s owner Mr. Saeed Al-Rashdi and how it had been an outstanding media portal that connected governmental possibility with the unsatisfied citizen. Mr Al-Rashdi's latest trial session was today and we are yet to know the details. The verdict will be announced a week from today, so all the best to Mr. Al-Rashdi


Being Human ...
By TI3GIB @ Saturday, February 10, 2007
[5 Comments][Permalink]

Warning : Considerably long post ahead


Long awaited my ass. It's been a while since I last posted an entry (for the rate I was going at that is). The mid-year's break is officially finished, unofficially, not. Most schools start the second term next week, except us, so as an act of defiance, everyone is taking the week off, which I know everyone would chicken out of by tomorrow.

With something like this happening, I usually would write something about how I spent the days, what kept me going, and what didn't. I won't. I had the chance to see something more significant happened this weekend.

I've always believed people should be who they are and do what they do based on logic. Emotions are important in determining how you think about anything, but they are very vulnerable to effect, change and influence. Have you ever felt that you're depressed for no reason ? Angry at something you don't know ? Uncomfortable about seeing the big picture because you don't know what you don't like about it ? ..

Run for a mile, and you'll wake up a day later with sore hips. Play ping-pong for two days and your arms will start hurting you. Feel happy about something for too long and you'll forget why you were happy about it in the first place. In each of those activities, you will probably not want to play again for a while until you feel more ready to. Same goes to any activity.

Emotion and logic, we use them more than any other bodily part we could use, so why do we never take time to give them a rest until we feel more ready about using them again. Everybody would argue that they'd love to do just that, but there simply isn't time for that. Maybe they're right, or maybe we're too scared to try to change anything under "If it's not broken, don't fix it", but is that really how we want to look at our selves ? A plumbing problem that you'll ignore until the toilet starts backing up ?

Against all odds, I did just that all week, feel nothing, think nothing and be no one. I don't know what triggered it and it really doesn't matter to me. Instead of seeing how many different ways I would've acted on any event and worry about making the right decision, I acted on harmless impulse, and that helped me understand how bad events don't necessarily have to result in bad outcomes.

We always complain about setbacks on our master-plan. To achieve something you always wanted to is a great thing, and you should be happy about it, but if you disregard all the little things that helped you get there, you will lose appreciation of whatever it is you've done as soon as the rush goes. We probably all know that our master-plan is most likely not to work, the earth just doesn't dance in the same tempo we dance in. Instead of making the right choices to get somewhere, we should make the right choices to see where it takes us, that way if we never get to your goals we will never be disappointed because you went up a level and strive for more.

I never wanted to be perfect or have an idol, I think that doing that I bottleneck myself to a level of perfection I wanted to have, and if I that never happened I'd get disappointed at myself, I instead want to be the best person I could and wanted to be, that way I'll sleep comfortably knowing that I did all that I could've and be proud to where that got me.

Summing it all up. Don't think outside the box, put yourself out of the box. The little everyday things are what matter in the big picture, and as insignificant as they seem they are what makes you who you are.

Be yourself,
Mohammed


There's no sure in insurance
By TI3GIB @ Saturday, February 10, 2007
[0 Comments][Permalink]

If you read the papers, you might have heard about the new plans to simplify the paperwork process regarding insurance policies in car accidents. From what I know, it's the Capital Market Authority (CMA) who are concerned in writing and enforcing laws, and guidelines about commercial insurance.

Reviewing the Automotive Insurance Code on the CMA's website gives you a good idea about how the system works, but doesn't suffice in understanding the technicalities of it. It doesn't cover the extra policy clauses that appear in The Unified Motor Vehicle Insurance Policy, the document that contracts the consumer with the insurance company. I don't know who that's unionized by. That difference made me think of how much insurance companies can get away with, and I came up to the following ...

1) Third party Insurance should be mandatory on insurance companies, just like it is on the consumer : The consumer takes full blame for any damages, deaths or injuries that incur in an accident during any time the car is not insured in. I think that responsibility is just as big as the one on insurance companies when they refuse to give service to customers.

2) Respecting Privacy : If you read the unified motor vehicle insurance policy carefully you will see this ..


| | | |
| --- | --- | --- |
| | The insured shall take all reasonable steps to safeguard the insured vehicle from loss and damage and to maintain the vehicle in roadworthy condition and the company shall have at all times free and full access to examine the vehicle or any part thereof. | |

Free access ?! ALL TIMES ?! ... Now, I'm no lawyer and I can't autopsy every last little technical contract detail, but that bolded phrase sounds very comprehendible to me. The way I see that, it says that any identified representative from the insurance company can come to your house, workplace, girl friend's house or wherever you go unannounced at any time invading the privacy of yourself, your house and your family. I don't know how unified this contract is, but I got this one from Al-Ahlia Insurance Oman.

3) Pricing & Factor Control : We have achieved justice in ways previously unimaginable. We have overcome to see over our humanly differences and see beyond that at the big picture. Error is only human, and people get insurance to deal with the damages that happen during those errors, but is that what we really feel ? .. Insured ? .. Especially knowing that Insurance companies charge you more the younger you are, and charges you more to renew if you caused or were involved in an accident during the previous year.

I don't think we need to reconsider Insurance in Oman, we need full change of how it operates. Insurance companies should repair your car in the dealership or a certified garage whether an accident is your fault or not. Not only should they cover accidents, but any damages in the car that were cause by rain, floods, riots and even overheating. Reasonable depreciation in partial losses or deaths. Insurance should provide you an acceptable car while your car is being repaired. All miraculous ? I agree, but this miracle is more doable than we think.

Links :-
1) Capital Market Authority Oman : Vehicle Insurance Law : [Link]
2) Capital Market Authority Oman : Rules For Vehicle Insurance [Link]


Below The Belt ..
By TI3GIB @ Sunday, February 04, 2007
[0 Comments][Permalink]

I'm very outspoken when it comes to being Anti-Apple. As desirable and cute as they are, cuteness would never replace functionality with me, and Apple isn't up to contentment in that department. Don't worry, this isn't your usual ti3gib-rants-about-apple entry, this time, as I was checking my inbox, I found an email from Apple titled "Upgrading to Vista? Think Mac."



Mmm, no thanks .. If I ever have a need for underspecified incompatible shiny garbage I'll give you a call my self. For now, I'm sticking to someone who's been and knows his way around the block.

We've always been impressed by what advertising scheme apple would bring out to the world next, and even though the crazy dancing silhouettes were getting old, no one was expecting that the new advertising strategy Apple was going to take will look like this. Weak, aggressive and hurt. Is Apple really going that low ? .. Spamming people (Gmail takes the blame for this one) and begging them into buying their products by falsely criticizing the competition ? That's just too below the belt even for Apple standards. The whole thing reminds me of the open criticism graphic-card giants ATI & nVidia took on after last year when both companies released sets of slideshows to unequally compare their products with the competitor's.

Too bad Apple's lawsuit with Cisco is most likely to come to a peacful end. I 'unsubscribed' from Apple's mailing list (which I never subscribed to in the first place) and will hopefully not hear from them ever again.

Labels: Internet, Technology




Amjad
By TI3GIB @ Sunday, February 04, 2007
[2 Comments][Permalink]

Going by my advice, Amjad (your good ol' know it all) just launched a new blog. It's better this way .. Since we're always arguing (sorry, this one doesn't end in marriage) about something, I think it's better that we both be able to voice our opinions in a better way (a.k.a my way).

That way too, I can say the shit I wouldn't say to his face in the comments box. Honestly, with the love/hate relationship (hate more) going on, there's nothing I wouldn't say if it's going to piss him. Especially because of him STEALING MY PICTURES TO BE, he knows what I'm talking about. Check out what he wrote in his profile

Amjad
Muscat, Seeb, OM
17-years-old high school student. Doing my last year in school, Thanawiya Amma. You will get to know me more through reading my posts. It's also not my fault that TI3GIB is always right about everything in the world. You know, he's awesome and stuff and since he owns half of everything (Bill Gates owns the other half) he has the right to do anything he wants to anyone. I have to go kiss some more ass now .

I have nothing to do with how the copy-paste turned out that way. *Wink*. Ohh, and I never thought of myself as a 17-years-old high school student like
him
, it's 17-year-high old school student. No seriously, head over
there
and read it all out, you might enjoy it. LooL, this is just too much ..
Ok, I'll stop .. If you missed the 722 links to Amjad's blog on this entry,
here
's one more. I'll go shout at someone in my screambox now.
Beating The Clock
By TI3GIB @ Saturday, February 03, 2007
[0 Comments][Permalink]
If you're a day-TV fan, you definitely have watched one or two shows about or have a feature on makeovers. They put on something that was the thing back in the eighties, or someone that's trapped in their nostalgias and pimp it up to make them or their owner the the new Mr. All-That in town.

I was doing my new favorite thing today (laying down hoping I'd come up with something to blog about) and I thought it's funny that with all the ridiculous amount of TV I've seen that involved make overs there was not a single program that needed overtime.

You know what I'm talking about ..to Pimp The Bride , Transform the pig sty to a five-star bedroom from lala land, change the man's gender to a woman, change the guy's color just about in the promised time to make the owner or partner ecstatically happy and awed in how 'fast' it was done. I mean, if you're gonna beat the clock every time, you might as well take it out, the viewer doesn't give a shit, the viewer thinks the clock is fake and you turned off 7 times in the month 24 hours you took to get the job done.

This brings me to my point, Do people behind television think we're stupid ? I know it sounds like a silly question, but considering how worrisome the amount of effective influence television delivers (through News for example), it makes us think twice. We've all been through the "effectiveness of irresponsible media" debate far more times than we can count, but we've never really been through or witnessed any act of wrongdoing derived from Media directly, most of the irresponsibility we are fed up by the media stored somewhere in our subconscious eating our uncertainty and is released when mixed with the weak and baseless human judgment. Am I saying that humans are generally stupid ? or am I saying that we believe the media when it slyly implies we're stupid ? .. Yes, I'm saying that humans are easily influenced, but media isn't sure to blame for that. The only thing we can blame the media for is seizing that opportunity.

I hate stupid television ...
and I'm running out of shit to post about <- Ignore here

Mid-Year Boredom
By TI3GIB @ Friday, February 02, 2007
[3 Comments][Permalink]
It's only been two days after the start of my mid-year's break, and boredom is already invading my already tragic lifestyl. I realise that the more and more you plan ahead for something, it's more probable that something won't go as planned,
Murphy
was a moron, but he was right about this.
There was a plan that went back to September of the gang going to Dubai for mid-year's and that didn't work out. There was another plan that we go stay in a friend's farm for a couple of days right after the end of term-finals and I didn't go (Not feeling well, ok ?). There was a plan to go play football today, and my friend just called me and told me that the field we were to reserve is fully booked.
I get back to school on the 14th (or the 17th). That's a good two weeks away and I have absolutely nothing going on. I have an ongrowing book list , but I can't seem to get started with any of it. The only thing that I'm living on these days is a new series called Sleeper Cell. I. Here is a mini-synopsis off of Wikipedia
Wikipedia Sleeper Cell Page :


The writers gave up the classic stereotype of a terrorist as a Middle Eastern looking dark man and have presented a national mix in the "cell", Americans (including African Americans), Arabs, Frenchmen, among others.
I've watched 4 episodes so far out of 10 episodes from the first season.
Michael Ealy
's in it, so that's a plus. It discusses the lives of members of a terrorist Muslim cell that operates in America, the topic gripped me to see what kind of misconceptions would appear in it. There's a very nicely presented struggle in Ealy's character between his love for his faith and his love for his country. It was also quite unusual to integrate a gay Muslim Arab in the character of Salim. I've been watching it as soon as each download finishes, and I'll probably post something when I'm done watching it.
On other TV news, PRISON BREAK FANS REJOICE ! The winter premiere and the continuation of the second season from the hit show has aired ! I still haven't watched it yet, I'll hopefully will tonight if I can fit sometime to download it between Sleeper Cell's episodes and India Arie's albums.

Next ? Gaming ... Still waiting for the insane Wii prices to drop so I can get one, I haven't played it and I'm still very excited about it, until then, I've recharged the PSP and reloaded the games I never finished. Speaking of prices, does anybody have any idea how much a Zune costs here in Oman ? and where I can have a pre-purchase one-on-one with it ? I've been struck by the iPod curse, and I'm pretty sure this time it's really dead (It's been faking it since I got it).

Books, Music, Movies, TV and Games ... Yep, I think I'm covered for two weeks, that's if I remember doing any of those things. Know that saying, all good things come to an end ? ... What about bad things ? ..

Misplaced
By TI3GIB @ Friday, February 02, 2007
[3 Comments][Permalink]
I hate this shit. I can't seem to find my mini-memory card reader anywhere, it's not the reader that I'm so concerned about, it holds a FULL 1GB memory card full of photographic glory that goes to 3 months back. It's been everywhere I look at, until I really need it.

My guess is, I'll find it lying somewhere in a couple of months from now. Until then ... ARGHHHH !
Labels: Just Pisses Me Off, Me, Rants
Generation Passed Ignorance Tradition
By TI3GIB @ Friday, February 02, 2007
[2 Comments][Permalink]
I do not seek explanation or justification, and I will ignore any. If you're easily offended, or have something stuck up your ass, please do not continue.

We've always been hearing horror stories about Ashura, the religious festivity celebrated by Shi'a Muslims on the 10th of Muharram. In which they immortalise the memory of Alhussein, the prophet's (SAAW) grandson and celebrate his death in the battle of Karbala.

I wonder how many of Shi'a Muslims agree, and take part in the ignorance of the celebrations. Every year, hospitals get filled to their brim with sheep who hurt themselves by hitting themselves with their hands, chains, blades and knives.

Ask them about the date the Prophet (SAAW) passed away in and 99% of them will not answer you correctly, but will be more than ready to tell you when Alhussein died, and explicitly tell you how. I refuse that Islam is associated with people like that, who chose their sacrilegious sectarian traditions against the teachings of Islam.


Celebration ?

Do Shia's think what they're doing is right ? Do any of them feel peer-pressured and tradition-influenced into preforming such acts ? Will any of them step up against the norm of ignorance and chose reason ? After 1370 years of backward thinking, will any of them confess to submit to their religious leaders instead of religion itself ? What exactly are they mourning ?

الله يهديهم ...
Labels: Life
[Photography] Friends ...
By TI3GIB @ Friday, February 02, 2007
[1 Comments][Permalink]
I haven't posted any photography work for months now. I took this the other day when I was outside the house, I saw a few kids playing neighbourhood football (No shoes, shoes as goal posts, everybody freezes in their place until the car passes by - type of football), and those two stroke a pose. This is the photo that came out of it.


Friends By : TI3GIB
Notice : This is only a thumbnail, Click on for a full size
Camera : Panasonic DMC FZ30
Shutter Speed : 1/50 Seconds
Aperture : F3.6



I'll edit a few more and post them soon hopefully. Leave comments.

Labels: Photography




Oman Celebrates !
By TI3GIB @ Friday, February 02, 2007
[2 Comments][Permalink]

Is this a late post or what ? :D It's been a three days since the 18th gulf cup ended in a loss for Oman in the final match (which I don't wanna talk about) and you still can see the festival of flags and red ribbons on houses, streets, cars and even on people.

It pisses me off a little that everyone suddenly remember their Omani whenever Oman is winning something or playing something, and as soon as that ends in a loss almost everyone return to their pathetic non-nationalistic lives.


This is what I did to my car, and it's still on


We (my friends and I) emo'd around after the game ended, playing the usual "it's the referee, federation, coach's fault" record, but soon got over it and hit the streets to see what's going on. Headed off to the Shatti Al-Qurum area (where the action, if any, is) and joined the celebratory Maseera. There was some taunting to Emirates, Ismaeel Mattar or the referee, but mostly people were dancing and singing for Oman's second second place and promising the 19th Gulf Cup. We had all sorts of candy, flags, stickers and even CDs given to us, and everyone was in a good mood.

My friend has some great video footage, of some that went on that day, and I might YouTube some of it as soon as I get it from him and edit it. Until then .. Congratulations UAE and ...





الأول و لا الثاني
تبقى الأحلى يا عماني