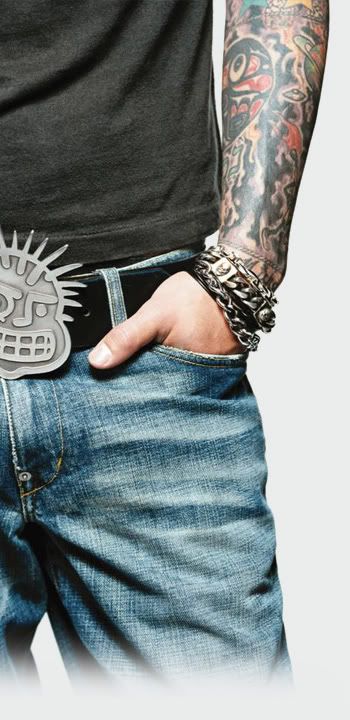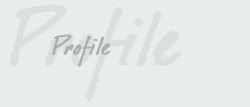 Name : Mohammed
Age : 17
About : Free. Spam. Sex. Penis Enlargement. Online Dating. Webcams. XXX. Make Money Now. Join Adult Group. Please Update Your Credit Card Information. Free iTunes Downloads. Welcome To The Junkbox




g There's no sure in insurance
g Below The Belt ..
g Amjad
g Beating The Clock
g Mid-Year Boredom
g Misplaced
g Generation Passed Ignorance Tradition
g [Photography] Friends ...
g Oman Celebrates !
g Oman Mail



g January 2006
g October 2006
g November 2006
g December 2006
g January 2007
g February 2007
g March 2007
g April 2007
g May 2007
g June 2007
g July 2007
g August 2007
g September 2007
g October 2007
g November 2007
g December 2007
g January 2008
g February 2008
g March 2008
g April 2008
g May 2008
g June 2008
g July 2008
g August 2008
g September 2008
g December 2008
g January 2009
g February 2009
g March 2009


g Bogus
g Nella
g Snooky
g NaBHaN
g NightFace
g Human's Mechanic
g Phat
g Fast Hacking
g Frozen Echo (M987)
g Fatamoo
g Oblivious
g Silent Waves
g Amjad
g مال الحنافش


; Internet
g Wikipedia
g Blogger (Blogspot)
g Gmail
g Google
g IMDb
g Babel Fish
g YouTube
g Live365 Internet Radio
g Odeo
g 4Shared Hosting

; Forums
g سبلة العرب
g سبلة عمان
g OmanForum
g English Sabla Forum
g OmanServ Forum

; Blogging & Special Blogs
g Saudi Blog Aggregator
g Bloggers4Oman
g المدونات العمانية
g Ahmed Al-Najad

; News
g QJ Network
g Engadget
g Joystiq
g Autoblog
g TheWeek
g Digital Photography Review

; Internet Shows
g The Hotspot Podcast Show
g The Liquid Generation Show Podcast
g The 1UP Show Video Podcast
g PurePwnage

; بالعربي ...
g منتديات موقع الألعاب العربي
g منتديات جيم ماستر للألعاب
g منتديات المشاغب
g منتديات نقاش الحب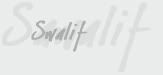 g Comedy
g Funny
g Music
g Comedy
g Rants
g Gaming
g Life
g Me
g Technology
g Oman
g Blog(s)
g Movies
g TV
g Analysis
g Just Pisses Me Off
g Internet



=================


None of the material in this blog is copyrighted
Intellectual theft strongly welcomed
Artwork and Layout : TI3GIB
Image Courtesy : MXPX - Before Everything Cover
This blog is best viewed on Internet Explorer 7 or Firefox 2
@ 1024X768 Resolution.
First Launched at : January 5th, 2007
=================
Being Human ...
By TI3GIB @ Saturday, February 10, 2007
[5 Comments][Permalink]

Warning : Considerably long post ahead


Long awaited my ass. It's been a while since I last posted an entry (for the rate I was going at that is). The mid-year's break is officially finished, unofficially, not. Most schools start the second term next week, except us, so as an act of defiance, everyone is taking the week off, which I know everyone would chicken out of by tomorrow.

With something like this happening, I usually would write something about how I spent the days, what kept me going, and what didn't. I won't. I had the chance to see something more significant happened this weekend.

I've always believed people should be who they are and do what they do based on logic. Emotions are important in determining how you think about anything, but they are very vulnerable to effect, change and influence. Have you ever felt that you're depressed for no reason ? Angry at something you don't know ? Uncomfortable about seeing the big picture because you don't know what you don't like about it ? ..

Run for a mile, and you'll wake up a day later with sore hips. Play ping-pong for two days and your arms will start hurting you. Feel happy about something for too long and you'll forget why you were happy about it in the first place. In each of those activities, you will probably not want to play again for a while until you feel more ready to. Same goes to any activity.

Emotion and logic, we use them more than any other bodily part we could use, so why do we never take time to give them a rest until we feel more ready about using them again. Everybody would argue that they'd love to do just that, but there simply isn't time for that. Maybe they're right, or maybe we're too scared to try to change anything under "If it's not broken, don't fix it", but is that really how we want to look at our selves ? A plumbing problem that you'll ignore until the toilet starts backing up ?

Against all odds, I did just that all week, feel nothing, think nothing and be no one. I don't know what triggered it and it really doesn't matter to me. Instead of seeing how many different ways I would've acted on any event and worry about making the right decision, I acted on harmless impulse, and that helped me understand how bad events don't necessarily have to result in bad outcomes.

We always complain about setbacks on our master-plan. To achieve something you always wanted to is a great thing, and you should be happy about it, but if you disregard all the little things that helped you get there, you will lose appreciation of whatever it is you've done as soon as the rush goes. We probably all know that our master-plan is most likely not to work, the earth just doesn't dance in the same tempo we dance in. Instead of making the right choices to get somewhere, we should make the right choices to see where it takes us, that way if we never get to your goals we will never be disappointed because you went up a level and strive for more.

I never wanted to be perfect or have an idol, I think that doing that I bottleneck myself to a level of perfection I wanted to have, and if I that never happened I'd get disappointed at myself, I instead want to be the best person I could and wanted to be, that way I'll sleep comfortably knowing that I did all that I could've and be proud to where that got me.

Summing it all up. Don't think outside the box, put yourself out of the box. The little everyday things are what matter in the big picture, and as insignificant as they seem they are what makes you who you are.

Be yourself,
Mohammed

5 Comments:
;By

Nella, at February 11, 2007 11:57 PM
gwow..whenever i read a few lines i start thinking about them and forget where i was and go back again XD i need to start with the focusing exercises..

anyways, back to topic

how could you feel and think nothing for a whole week? i'd probably die if i did that..seriously..
;By

TI3GIB, at February 12, 2007 1:21 PM
gNella
I hope that's a good thing :D ... About the other thing, I know it seems weird, and it was .. but I guess it just happened ..
;By

Silent Waves, at February 13, 2007 10:52 AM
gvery wise post, bt whos mohammed?!

Is he the one who wrote this :S?
;By

Amjad, at February 13, 2007 12:33 PM
gMohammed is ti3gib's real name! =)
;By

TI3GIB, at February 13, 2007 4:35 PM
gSilent Waves
Thanks .. It's funny how I'd like to think of Mohammed & TI3GIB as two different personalties that come from different worlds ...

Amjad
OMG YAY !

LooL .. This is so much fun :D