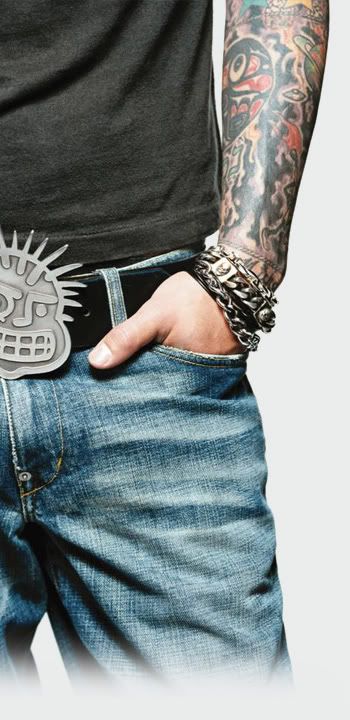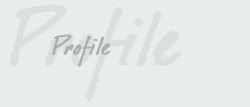 Name : Mohammed
Age : 17
About : Free. Spam. Sex. Penis Enlargement. Online Dating. Webcams. XXX. Make Money Now. Join Adult Group. Please Update Your Credit Card Information. Free iTunes Downloads. Welcome To The Junkbox




g Oman Mail
g I Will Kill The Neighbours Kids
g Temporary ? Permanent ? ... Who cares ?
g TI3GIB is a school kid ...
g A Big Bag Of Tags
g Football TI3GIB Back !
g On Golden Globes & Movies
g Keep your eyes on the road ....
g Flirting & Seduction
g Mr. Funny Guy



g January 2006
g October 2006
g November 2006
g December 2006
g January 2007
g February 2007
g March 2007
g April 2007
g May 2007
g June 2007
g July 2007
g August 2007
g September 2007
g October 2007
g November 2007
g December 2007
g January 2008
g February 2008
g March 2008
g April 2008
g May 2008
g June 2008
g July 2008
g August 2008
g September 2008
g December 2008
g January 2009
g February 2009
g March 2009


g Bogus
g Nella
g Snooky
g NaBHaN
g NightFace
g Human's Mechanic
g Phat
g Fast Hacking
g Frozen Echo (M987)
g Fatamoo
g Oblivious
g Silent Waves
g Amjad
g مال الحنافش


; Internet
g Wikipedia
g Blogger (Blogspot)
g Gmail
g Google
g IMDb
g Babel Fish
g YouTube
g Live365 Internet Radio
g Odeo
g 4Shared Hosting

; Forums
g سبلة العرب
g سبلة عمان
g OmanForum
g English Sabla Forum
g OmanServ Forum

; Blogging & Special Blogs
g Saudi Blog Aggregator
g Bloggers4Oman
g المدونات العمانية
g Ahmed Al-Najad

; News
g QJ Network
g Engadget
g Joystiq
g Autoblog
g TheWeek
g Digital Photography Review

; Internet Shows
g The Hotspot Podcast Show
g The Liquid Generation Show Podcast
g The 1UP Show Video Podcast
g PurePwnage

; بالعربي ...
g منتديات موقع الألعاب العربي
g منتديات جيم ماستر للألعاب
g منتديات المشاغب
g منتديات نقاش الحب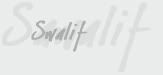 g Comedy
g Funny
g Music
g Comedy
g Rants
g Gaming
g Life
g Me
g Technology
g Oman
g Blog(s)
g Movies
g TV
g Analysis
g Just Pisses Me Off
g Internet



=================


None of the material in this blog is copyrighted
Intellectual theft strongly welcomed
Artwork and Layout : TI3GIB
Image Courtesy : MXPX - Before Everything Cover
This blog is best viewed on Internet Explorer 7 or Firefox 2
@ 1024X768 Resolution.
First Launched at : January 5th, 2007
=================
Oman Celebrates !
By TI3GIB @ Friday, February 02, 2007
[2 Comments][Permalink]
Is this a late post or what ? :D It's been a three days since the 18th gulf cup ended in a loss for Oman in the final match (which I don't wanna talk about) and you still can see the festival of flags and red ribbons on houses, streets, cars and even on people.

It pisses me off a little that everyone suddenly remember their Omani whenever Oman is winning something or playing something, and as soon as that ends in a loss almost everyone return to their pathetic non-nationalistic lives.


This is what I did to my car, and it's still on


We (my friends and I) emo'd around after the game ended, playing the usual "it's the referee, federation, coach's fault" record, but soon got over it and hit the streets to see what's going on. Headed off to the Shatti Al-Qurum area (where the action, if any, is) and joined the celebratory Maseera. There was some taunting to Emirates, Ismaeel Mattar or the referee, but mostly people were dancing and singing for Oman's second second place and promising the 19th Gulf Cup. We had all sorts of candy, flags, stickers and even CDs given to us, and everyone was in a good mood.

My friend has some great video footage, of some that went on that day, and I might YouTube some of it as soon as I get it from him and edit it. Until then .. Congratulations UAE and ...





الأول و لا الثاني
تبقى الأحلى يا عماني



2 Comments:
;By

Amjad, at February 02, 2007 2:48 PM
gjust wait till ma3mari men stop you one day and take out what you've done to your car and give you a very big mo5alfa in your face! =p
;By

TI3GIB, at February 02, 2007 2:52 PM
gAmjad
I'll be damned on the day that 'men' tell me that I can't practice my right to nationalism .. *looks around excitedly*