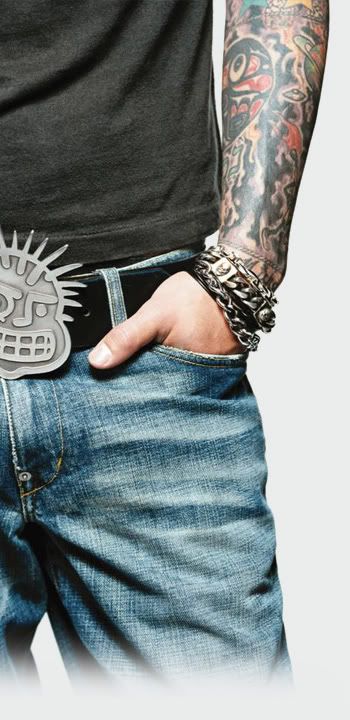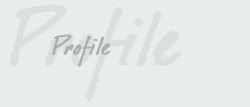 Name : Mohammed
Age : 17
About : Free. Spam. Sex. Penis Enlargement. Online Dating. Webcams. XXX. Make Money Now. Join Adult Group. Please Update Your Credit Card Information. Free iTunes Downloads. Welcome To The Junkbox




g Below The Belt ..
g Amjad
g Beating The Clock
g Mid-Year Boredom
g Misplaced
g Generation Passed Ignorance Tradition
g [Photography] Friends ...
g Oman Celebrates !
g Oman Mail
g I Will Kill The Neighbours Kids



g January 2006
g October 2006
g November 2006
g December 2006
g January 2007
g February 2007
g March 2007
g April 2007
g May 2007
g June 2007
g July 2007
g August 2007
g September 2007
g October 2007
g November 2007
g December 2007
g January 2008
g February 2008
g March 2008
g April 2008
g May 2008
g June 2008
g July 2008
g August 2008
g September 2008
g December 2008
g January 2009
g February 2009
g March 2009


g Bogus
g Nella
g Snooky
g NaBHaN
g NightFace
g Human's Mechanic
g Phat
g Fast Hacking
g Frozen Echo (M987)
g Fatamoo
g Oblivious
g Silent Waves
g Amjad
g مال الحنافش


; Internet
g Wikipedia
g Blogger (Blogspot)
g Gmail
g Google
g IMDb
g Babel Fish
g YouTube
g Live365 Internet Radio
g Odeo
g 4Shared Hosting

; Forums
g سبلة العرب
g سبلة عمان
g OmanForum
g English Sabla Forum
g OmanServ Forum

; Blogging & Special Blogs
g Saudi Blog Aggregator
g Bloggers4Oman
g المدونات العمانية
g Ahmed Al-Najad

; News
g QJ Network
g Engadget
g Joystiq
g Autoblog
g TheWeek
g Digital Photography Review

; Internet Shows
g The Hotspot Podcast Show
g The Liquid Generation Show Podcast
g The 1UP Show Video Podcast
g PurePwnage

; بالعربي ...
g منتديات موقع الألعاب العربي
g منتديات جيم ماستر للألعاب
g منتديات المشاغب
g منتديات نقاش الحب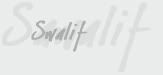 g Comedy
g Funny
g Music
g Comedy
g Rants
g Gaming
g Life
g Me
g Technology
g Oman
g Blog(s)
g Movies
g TV
g Analysis
g Just Pisses Me Off
g Internet



=================


None of the material in this blog is copyrighted
Intellectual theft strongly welcomed
Artwork and Layout : TI3GIB
Image Courtesy : MXPX - Before Everything Cover
This blog is best viewed on Internet Explorer 7 or Firefox 2
@ 1024X768 Resolution.
First Launched at : January 5th, 2007
=================
There's no sure in insurance
By TI3GIB @ Saturday, February 10, 2007
[0 Comments][Permalink]
If you read the papers, you might have heard about the new plans to simplify the paperwork process regarding insurance policies in car accidents. From what I know, it's the Capital Market Authority (CMA) who are concerned in writing and enforcing laws, and guidelines about commercial insurance.

Reviewing the Automotive Insurance Code on the CMA's website gives you a good idea about how the system works, but doesn't suffice in understanding the technicalities of it. It doesn't cover the extra policy clauses that appear in The Unified Motor Vehicle Insurance Policy, the document that contracts the consumer with the insurance company. I don't know who that's unionized by. That difference made me think of how much insurance companies can get away with, and I came up to the following ...

1) Third party Insurance should be mandatory on insurance companies, just like it is on the consumer : The consumer takes full blame for any damages, deaths or injuries that incur in an accident during any time the car is not insured in. I think that responsibility is just as big as the one on insurance companies when they refuse to give service to customers.

2) Respecting Privacy : If you read the unified motor vehicle insurance policy carefully you will see this ..


| | | |
| --- | --- | --- |
| | The insured shall take all reasonable steps to safeguard the insured vehicle from loss and damage and to maintain the vehicle in roadworthy condition and the company shall have at all times free and full access to examine the vehicle or any part thereof. | |

Free access ?! ALL TIMES ?! ... Now, I'm no lawyer and I can't autopsy every last little technical contract detail, but that bolded phrase sounds very comprehendible to me. The way I see that, it says that any identified representative from the insurance company can come to your house, workplace, girl friend's house or wherever you go unannounced at any time invading the privacy of yourself, your house and your family. I don't know how unified this contract is, but I got this one from Al-Ahlia Insurance Oman.

3) Pricing & Factor Control : We have achieved justice in ways previously unimaginable. We have overcome to see over our humanly differences and see beyond that at the big picture. Error is only human, and people get insurance to deal with the damages that happen during those errors, but is that what we really feel ? .. Insured ? .. Especially knowing that Insurance companies charge you more the younger you are, and charges you more to renew if you caused or were involved in an accident during the previous year.

I don't think we need to reconsider Insurance in Oman, we need full change of how it operates. Insurance companies should repair your car in the dealership or a certified garage whether an accident is your fault or not. Not only should they cover accidents, but any damages in the car that were cause by rain, floods, riots and even overheating. Reasonable depreciation in partial losses or deaths. Insurance should provide you an acceptable car while your car is being repaired. All miraculous ? I agree, but this miracle is more doable than we think.

Links :-
1) Capital Market Authority Oman : Vehicle Insurance Law : [Link]
2) Capital Market Authority Oman : Rules For Vehicle Insurance [Link]

0 Comments: