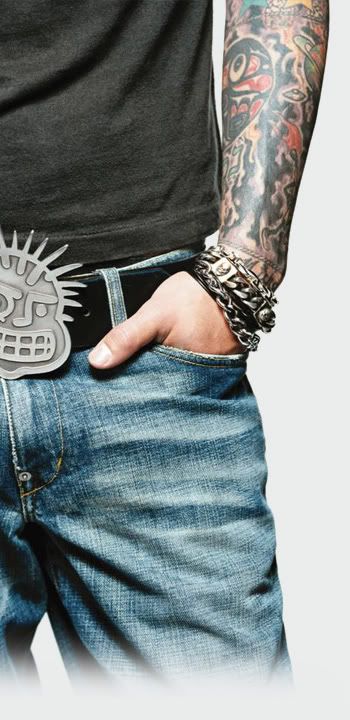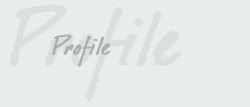 Name : Mohammed
Age : 17
About : Free. Spam. Sex. Penis Enlargement. Online Dating. Webcams. XXX. Make Money Now. Join Adult Group. Please Update Your Credit Card Information. Free iTunes Downloads. Welcome To The Junkbox




g Vanden Plas - Christ 0
g How smart are you ? ...
g What Goes Around Comes Around
g Being Human ...
g There's no sure in insurance
g Below The Belt ..
g Amjad
g Beating The Clock
g Mid-Year Boredom
g Misplaced



g January 2006
g October 2006
g November 2006
g December 2006
g January 2007
g February 2007
g March 2007
g April 2007
g May 2007
g June 2007
g July 2007
g August 2007
g September 2007
g October 2007
g November 2007
g December 2007
g January 2008
g February 2008
g March 2008
g April 2008
g May 2008
g June 2008
g July 2008
g August 2008
g September 2008
g December 2008
g January 2009
g February 2009
g March 2009


g Bogus
g Nella
g Snooky
g NaBHaN
g NightFace
g Human's Mechanic
g Phat
g Fast Hacking
g Frozen Echo (M987)
g Fatamoo
g Oblivious
g Silent Waves
g Amjad
g مال الحنافش


; Internet
g Wikipedia
g Blogger (Blogspot)
g Gmail
g Google
g IMDb
g Babel Fish
g YouTube
g Live365 Internet Radio
g Odeo
g 4Shared Hosting

; Forums
g سبلة العرب
g سبلة عمان
g OmanForum
g English Sabla Forum
g OmanServ Forum

; Blogging & Special Blogs
g Saudi Blog Aggregator
g Bloggers4Oman
g المدونات العمانية
g Ahmed Al-Najad

; News
g QJ Network
g Engadget
g Joystiq
g Autoblog
g TheWeek
g Digital Photography Review

; Internet Shows
g The Hotspot Podcast Show
g The Liquid Generation Show Podcast
g The 1UP Show Video Podcast
g PurePwnage

; بالعربي ...
g منتديات موقع الألعاب العربي
g منتديات جيم ماستر للألعاب
g منتديات المشاغب
g منتديات نقاش الحب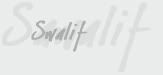 g Comedy
g Funny
g Music
g Comedy
g Rants
g Gaming
g Life
g Me
g Technology
g Oman
g Blog(s)
g Movies
g TV
g Analysis
g Just Pisses Me Off
g Internet



=================


None of the material in this blog is copyrighted
Intellectual theft strongly welcomed
Artwork and Layout : TI3GIB
Image Courtesy : MXPX - Before Everything Cover
This blog is best viewed on Internet Explorer 7 or Firefox 2
@ 1024X768 Resolution.
First Launched at : January 5th, 2007
=================
To Sync Or Not To Sync, That Is The Question
By TI3GIB @ Friday, February 16, 2007
[5 Comments][Permalink]
We see new technological breakthroughs everyday in field of integration, accessing the services of any gadget or electronic device through the other with ease and freedom, anywhere and at anytime.

Synchronization, even though neglected by the common user, is very useful for business men, public relation officers, or anyone who needs to be connected and updated easily. Taking mobile phones as an example, we see that we rival each other in having the newer, better-featured, better-looking phone, when in reality we only utilize a fraction of their true potential.

I've recently got my hands on a new Sony Ericsson P990i smart phone, and reviewing that is another post for another day. I previously was using a Nokia 6630 smart phone and wanted to transfer around 160 contacts from my old phone to one I'm using now. Both phones use a Symbian operating system, and so I assumed that the transfer was going to be a fast, default process. I was wrong.

I sync'd from the Nokia to an Microsoft Outlook profile, and from that to the Sony Ericsson to be surprised that only the names got transfered with no phone numbers. I tried to do it manually, I tried assigning the number as the default one, I copied them to them computer and tried to copy them from there ... A fruitless attempt after another and it finally took me a very painful 2 hour process until I got what I wanted. I've learned my lesson.

The average computer has potential beyond the usual MSN Messenger, P2P, torrent and blogging uses. That Microsoft Office bundle of software you thought are useless have more use than collecting hard-drive-dust. Run Microsoft Outlook and you'll be surprised on how much you can do. I've now synced my Contacts and Email from and to the phone. I'll also start using Notes and Appointments (LooL, Appointments, Me) for whatever reasons. From Birthdays, and to homework.

The future about this is very obvious, and the way I see it, years from now, everyone will be interested in cross-platforming their MP3s, Phones, Faxes, Email, Computers, Media Servers and all sorts of things with each other, and it would be a whole let easier to have a head start. Not only that, but losing data is an ongrowing (yes, I just made up a word) issue and having a back up of it in a lot of places is an extra advantage.
Labels: Me, Technology
5 Comments:
;By

sensation, at February 16, 2007 9:39 PM
gI agree with what you said :)
Especially the part regarding of how much we utilize of the gadgets we buy! Most of people only use the basic features while other useful ones are never heard of!

Actually I have never used synchronization! Even though I know what it does! I just transfer all my numbers using the old traditional way of putting them on the sim card and then copying them to my phone :)

May be I should try it once since I can also keep track of the emails and birthday dates :)
;By

Nella, at February 18, 2007 2:14 PM
glool..sensation if that's the old traditional way then what's mine called? the prehistoric way? XD

i start all over again XD

but it seems useful..whatever you guys are talking about
;By

a7MeDiNo, at February 19, 2007 9:31 AM
gmaybe you can someday teach me how to sync, hows the P990 treating u? Im looking to move up in the mobile phone features world and get me something with enhanced and advanced features, PDA or the new communicator? Nokia have now out-classes SE in the buisness-man mobile phone platform. Check their E90.
;By

iamnasra, at February 22, 2007 1:15 PM
gGood Info- many thanks for sharing
;By

TI3GIB, at February 24, 2007 12:02 AM
gYeah, I saw the E90 at launch. I guess the communicator is a no-longer, but to be honest, I think it's the I-Mate and the windows platform that dominated the business-man sector.

Thanks Sensation, Nella, Iamnasra