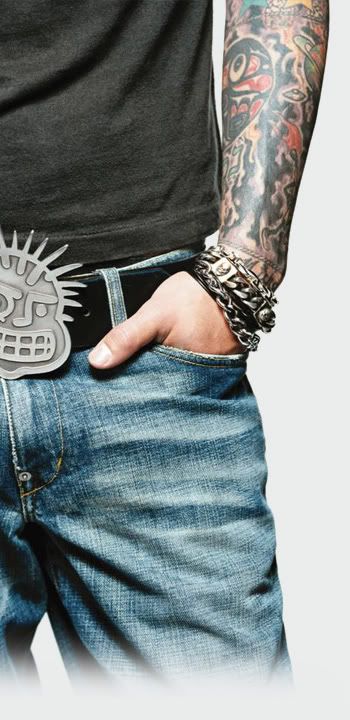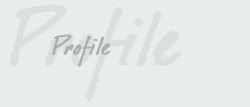 Name : Mohammed
Age : 17
About : Free. Spam. Sex. Penis Enlargement. Online Dating. Webcams. XXX. Make Money Now. Join Adult Group. Please Update Your Credit Card Information. Free iTunes Downloads. Welcome To The Junkbox




g How smart are you ? ...
g What Goes Around Comes Around
g Being Human ...
g There's no sure in insurance
g Below The Belt ..
g Amjad
g Beating The Clock
g Mid-Year Boredom
g Misplaced
g Generation Passed Ignorance Tradition



g January 2006
g October 2006
g November 2006
g December 2006
g January 2007
g February 2007
g March 2007
g April 2007
g May 2007
g June 2007
g July 2007
g August 2007
g September 2007
g October 2007
g November 2007
g December 2007
g January 2008
g February 2008
g March 2008
g April 2008
g May 2008
g June 2008
g July 2008
g August 2008
g September 2008
g December 2008
g January 2009
g February 2009
g March 2009


g Bogus
g Nella
g Snooky
g NaBHaN
g NightFace
g Human's Mechanic
g Phat
g Fast Hacking
g Frozen Echo (M987)
g Fatamoo
g Oblivious
g Silent Waves
g Amjad
g مال الحنافش


; Internet
g Wikipedia
g Blogger (Blogspot)
g Gmail
g Google
g IMDb
g Babel Fish
g YouTube
g Live365 Internet Radio
g Odeo
g 4Shared Hosting

; Forums
g سبلة العرب
g سبلة عمان
g OmanForum
g English Sabla Forum
g OmanServ Forum

; Blogging & Special Blogs
g Saudi Blog Aggregator
g Bloggers4Oman
g المدونات العمانية
g Ahmed Al-Najad

; News
g QJ Network
g Engadget
g Joystiq
g Autoblog
g TheWeek
g Digital Photography Review

; Internet Shows
g The Hotspot Podcast Show
g The Liquid Generation Show Podcast
g The 1UP Show Video Podcast
g PurePwnage

; بالعربي ...
g منتديات موقع الألعاب العربي
g منتديات جيم ماستر للألعاب
g منتديات المشاغب
g منتديات نقاش الحب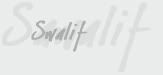 g Comedy
g Funny
g Music
g Comedy
g Rants
g Gaming
g Life
g Me
g Technology
g Oman
g Blog(s)
g Movies
g TV
g Analysis
g Just Pisses Me Off
g Internet



=================


None of the material in this blog is copyrighted
Intellectual theft strongly welcomed
Artwork and Layout : TI3GIB
Image Courtesy : MXPX - Before Everything Cover
This blog is best viewed on Internet Explorer 7 or Firefox 2
@ 1024X768 Resolution.
First Launched at : January 5th, 2007
=================
Vanden Plas - Christ 0
By TI3GIB @ Tuesday, February 13, 2007
[2 Comments][Permalink]
Christ 0 (2006) is the fifth full-length album from Vanden Plas, a progressive metal/rock act from Germany. This release follows Beyond Daylight last one which was released back in 2002.


I've never been a huge fan of progressive metal, but this album blew all my expectations. Throughout the album, you will be carried on a journey that musically interprets the story of the famous novel The Counte Of Monte Cristo by Alexandre Dumas. The story line crossed with the use of orchestral classicism, and alongside with the invigorating guitar solos make this album a unique and epic experience.

The vocalist's (Andy Kuntz) exposure to the musical theater leaves a very obvious mark vocally. In songs like Fireroses Dance (Lyrics) you will see a very interesting mix of vocals, starting with Kuntz's mature one in the beginning, then to a very raw power metal one, and ending by a requiem-like choir.

The application of fusion between classicism in the 40-piece orchestra band, and the hard-hitting metal experience on the guitars by Stephan Lill not only comes very similar to Metallica's S&M album, but also surpasses it.

This now goes up there, with my top albums of 2006. Absolutely magnificent.


Details :-
| | |
| --- | --- |
| Artist : | Vanden Plas |
| Album : | Christ 0 |
| Release : | March 31, 2006 by InsideOut Music |
| Genre : | Progressive Metal, Hard Rock |
| Download | [Part 1][Part2] RapidShare, 274Kbps MP3 |
| Rating : | 9.2/10 |


Track list :-
1. Christ 0 (5:34)
2. Postcard to God (6:17)
3. Wish You Were Here (9:14)
4. Silently (8:31)
5. Shadow I Am (5:28)
6. Fireroses Dance (6:03)
7. Somewhere Alone in the Dark (5:30)
8. January Sun (10:05)
9. Lost in Silence (4:19)
10. Gethsemane (6:18)


Stream :-
Apart from the full-album download link above, I've selected two tracks as streams. If the player doesn't appear, please refresh the page.

Vanden Plas > Silently (8:31)

[Press Play to Stream][Download]

Vanden Plas > Fireroses Dance (6:03)

[Press Play to Stream][Download]

Labels: Music



2 Comments:
;By

TI3GIB, at February 14, 2007 1:38 AM
gpass: www.nnm.ru
;By

Snooky, at February 18, 2007 12:05 AM
gThanks a lot for passing such an incredible band. I am not a huge fan of Progressive Metal either, but there is something about this album. Fireroses Dance is an indescribeable song.

P.S. Nothing surpasses S&M you stupid bastard.