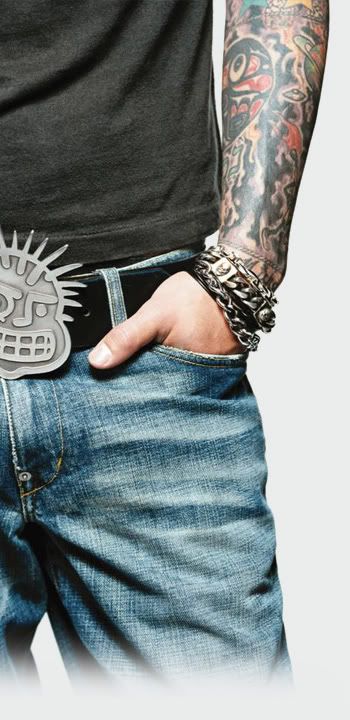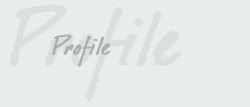 Name : Mohammed
Age : 17
About : Free. Spam. Sex. Penis Enlargement. Online Dating. Webcams. XXX. Make Money Now. Join Adult Group. Please Update Your Credit Card Information. Free iTunes Downloads. Welcome To The Junkbox




g For Nella
g I'm Rich ... Yay ?
g The Semi-Dead Blogger's Story
g الرجاء التشييك
g Socializing With Children
g To Sync Or Not To Sync, That Is The Question
g Vanden Plas - Christ 0
g How smart are you ? ...
g What Goes Around Comes Around
g Being Human ...



g January 2006
g October 2006
g November 2006
g December 2006
g January 2007
g February 2007
g March 2007
g April 2007
g May 2007
g June 2007
g July 2007
g August 2007
g September 2007
g October 2007
g November 2007
g December 2007
g January 2008
g February 2008
g March 2008
g April 2008
g May 2008
g June 2008
g July 2008
g August 2008
g September 2008
g December 2008
g January 2009
g February 2009
g March 2009


g Bogus
g Nella
g Snooky
g NaBHaN
g NightFace
g Human's Mechanic
g Phat
g Fast Hacking
g Frozen Echo (M987)
g Fatamoo
g Oblivious
g Silent Waves
g Amjad
g مال الحنافش


; Internet
g Wikipedia
g Blogger (Blogspot)
g Gmail
g Google
g IMDb
g Babel Fish
g YouTube
g Live365 Internet Radio
g Odeo
g 4Shared Hosting

; Forums
g سبلة العرب
g سبلة عمان
g OmanForum
g English Sabla Forum
g OmanServ Forum

; Blogging & Special Blogs
g Saudi Blog Aggregator
g Bloggers4Oman
g المدونات العمانية
g Ahmed Al-Najad

; News
g QJ Network
g Engadget
g Joystiq
g Autoblog
g TheWeek
g Digital Photography Review

; Internet Shows
g The Hotspot Podcast Show
g The Liquid Generation Show Podcast
g The 1UP Show Video Podcast
g PurePwnage

; بالعربي ...
g منتديات موقع الألعاب العربي
g منتديات جيم ماستر للألعاب
g منتديات المشاغب
g منتديات نقاش الحب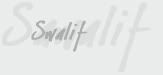 g Comedy
g Funny
g Music
g Comedy
g Rants
g Gaming
g Life
g Me
g Technology
g Oman
g Blog(s)
g Movies
g TV
g Analysis
g Just Pisses Me Off
g Internet



=================


None of the material in this blog is copyrighted
Intellectual theft strongly welcomed
Artwork and Layout : TI3GIB
Image Courtesy : MXPX - Before Everything Cover
This blog is best viewed on Internet Explorer 7 or Firefox 2
@ 1024X768 Resolution.
First Launched at : January 5th, 2007
=================
Car Trouble ....
By TI3GIB @ Thursday, April 12, 2007
[8 Comments][Permalink]
Makes you poor real fast. You know what makes you poorer though ? .. Car trouble from Britain. When they're not praising the queen or fighting with the Irish, they make good cars that change the face of mobility as we know it. You have Land Rovers that redefined the limits of off-road driving, Jaguars that reset the standards of luxury and comfort. Rolls Royces and Bentley for the all the men with penile deficiencies. Aston Martins that tear the tarmac apart with their ridiculously slick lines and aerodynamics. Then there's always the Mini with it's road charm and intentionally exaggerated goofiness.

My point is. The British make cars like the rest of Europe. Beautiful, High Quality makings with great engineering, but the thing about a european car is that it's like a great temporary anti-wrinkle cream. You'll look like a super model when it works, but when it decides not to, you'll look like Michael Jackson. That's how I look right now ...

And being 'Like Mike' has never sounded this unappealing and repulsive. One might wonder what this whole post is about. In a nutshell, I took my 1999 Land Rover Discovery (Yes, she's British) for a routine service in a local station, and asked for a full servicing because it had been a a few thousand Kims since I last took it for one. A full servicing usually includes an Oil Change, Oil Filter Change, Gas Filter Change, Spark Plug Change and a full underbody wash. It was all done in a few hours and so I took the car home.

.. and the newly serviced car's arrival is celebrated with fireworks. Literally. I notice a white smoke escaping from under the hood. It was just a little and I calmed myself with the fact that sometimes cars act weirdly after a fresh oil change. Locked the car and went in.

I didn't know that anything is wrong until I unlocked it and ran it for errands the next day. The mysterious white smoke appears again and this time surprises me with his friend. The shut down and refuse to turn back on again one. The car died on me in the middle of the road. After endless struggling, the car does eventually turn on again and I drive away, pissing off the 100 cars congested behind me.

Took it to a mechanic and the report just came in. Apparently, the motherfucker from the service center installed one of the sparks plugs incorrectly, causing a gas and oil leakage, which evaporates instantly causing the car to smoke. Since then, I purchased two Gasket Manifold Rubber-thingies, with 8 new plug wire thingies and topped it off with a new Master Cylinder Kit-ie for the break issue that I've been postponing since ... well, forever. The whole mess set me a good shiny purple 50 Rial note, without the 30 rial labor charge. I'm planning to buy a new compressor for the AC situation, another issue that I've been postponing forever (I still even haven't started with the postponed school work). That will set me another good 30 rials back.

Not to mention that I'll eventually have to throw 200 rials in for new tires. The current ones are starting to look like Paris Hilton's vagina, overused to damage. I'm planning to prostitute that money out, hopefully.

I shouldn't even bother telling my parents about any car-related money. They refuse to spend any money on 'that waste' and want me to replace it with something a little more practical, and you know how to spell practical. T,O,Y,O,T,A. No. NO NO NO ! There's nothing more gratifying than having 188 ponies pushing power between your legs, defying these earthly rules of gravity and physics, climbing through dunes and mountain, finding their way through valleys of mud and rock, and intimidating every last American car on the road. I'll never change this car.

*Sigh* ... I talk too much, see you later ..

8 Comments:
;By

Amjad, at April 13, 2007 12:46 AM
gDude, sell your car. It's really messed upside down.

Get a Toyota.
;By

NiGhTFaCe, at April 13, 2007 7:17 AM
gThis comment has been removed by the author.
;By

NiGhTFaCe, at April 13, 2007 7:18 AM
gI never liked Discovery :S


Which model is it?!
;By

muscati, at April 13, 2007 3:37 PM
gThe British make cars like the rest of Europe. Beautiful, High Quality makings with great engineering

Can't agree with your statement. British cars look nice but that's the beginning and end of it. They are the least reliable cars you can buy. Even though Land Rover was owned by BMW for a while and now owned by Ford, they still have a horrible reputation for quality. They are simply not reliable. German cars, on the other hand, are brilliantly engineered, well built, and much more reliable. Mini and Rolls Royce are both owned by BMW while Bentley is owned by Volkswagen.

Of course, nothing beats a Toyota for reliability and resale value, especially here in Oman. But they are soulless, undistinguished, and over priced. Besides, from what I've been reading, Toyota's quality ratings have been slipping lately.
;By

Um Khalid, at April 13, 2007 9:09 PM
gGet a bike.
Cheap, easy to get around with, and you can add little funky threads to the handle.
;By

TI3GIB, at April 14, 2007 5:55 AM
gAmjad
I refuse to take criticism from someone who doesn't know the difference between Petrol and Diesel.

Nightface
1999

Muscati
You tell me of a 7-Series that hasn't changed the ECU yet and I'll buy you one, or a Merc that has fully functional electronics. I am aware of Ford purchase and the other companies as well, but these cars originated as British cars, and are still engineered and Manufactured in Britian (Unless they're moving to Indonesia like everyone else)

UmKhalid
There's nothing I'd love more than a Hayabusa, with the threads and all. Talk to my parents
;By

a7MeDiNo, at April 14, 2007 2:38 PM
gthis reminds me of the infiniti ti3gib =p...
;By

NiGhTFaCe, at April 15, 2007 4:07 AM
gIts old! We are not like talking about the 70/80's Range Rover. All the cars for now have this production quality problem.