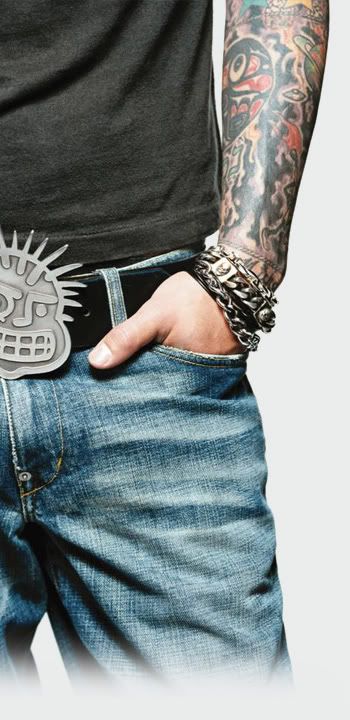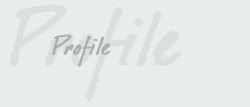 Name : Mohammed
Age : 17
About : Free. Spam. Sex. Penis Enlargement. Online Dating. Webcams. XXX. Make Money Now. Join Adult Group. Please Update Your Credit Card Information. Free iTunes Downloads. Welcome To The Junkbox




g Get A Room, You Two
g Eternal Sunshine Of The Dangerous Mind
g Badvertising
g How Did You Spend Your Extra Second ?
g Say Your Goodbyes, Palestine Dies On January 9th
g Tagged : My Favorite Shoes
g Back To Basics
g Question
g Subtitles
g Who The Hell Is Talal Al-Rashdi ?



g January 2006
g October 2006
g November 2006
g December 2006
g January 2007
g February 2007
g March 2007
g April 2007
g May 2007
g June 2007
g July 2007
g August 2007
g September 2007
g October 2007
g November 2007
g December 2007
g January 2008
g February 2008
g March 2008
g April 2008
g May 2008
g June 2008
g July 2008
g August 2008
g September 2008
g December 2008
g January 2009
g February 2009
g March 2009


g Bogus
g Nella
g Snooky
g NaBHaN
g NightFace
g Human's Mechanic
g Phat
g Fast Hacking
g Frozen Echo (M987)
g Fatamoo
g Oblivious
g Silent Waves
g Amjad
g مال الحنافش


; Internet
g Wikipedia
g Blogger (Blogspot)
g Gmail
g Google
g IMDb
g Babel Fish
g YouTube
g Live365 Internet Radio
g Odeo
g 4Shared Hosting

; Forums
g سبلة العرب
g سبلة عمان
g OmanForum
g English Sabla Forum
g OmanServ Forum

; Blogging & Special Blogs
g Saudi Blog Aggregator
g Bloggers4Oman
g المدونات العمانية
g Ahmed Al-Najad

; News
g QJ Network
g Engadget
g Joystiq
g Autoblog
g TheWeek
g Digital Photography Review

; Internet Shows
g The Hotspot Podcast Show
g The Liquid Generation Show Podcast
g The 1UP Show Video Podcast
g PurePwnage

; بالعربي ...
g منتديات موقع الألعاب العربي
g منتديات جيم ماستر للألعاب
g منتديات المشاغب
g منتديات نقاش الحب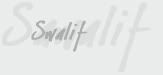 g Comedy
g Funny
g Music
g Comedy
g Rants
g Gaming
g Life
g Me
g Technology
g Oman
g Blog(s)
g Movies
g TV
g Analysis
g Just Pisses Me Off
g Internet



=================


None of the material in this blog is copyrighted
Intellectual theft strongly welcomed
Artwork and Layout : TI3GIB
Image Courtesy : MXPX - Before Everything Cover
This blog is best viewed on Internet Explorer 7 or Firefox 2
@ 1024X768 Resolution.
First Launched at : January 5th, 2007
=================
Jobs & Gates : Sweet Sweet Love
By TI3GIB @ Thursday, May 31, 2007
[3 Comments][Permalink]
Bill Gates of Microsoft (Left) & Steve Jobs of Apple (Right)
& Penis shape (Middle)
First of all, I'll start off by saying that if you're can't see how this little post is a big deal, and why I'll sound super excited all over this entry then you're better off not reading it, because you probably won't understand how absolutely huge this thing is.
This is like the world cup final for geeks, the holy grail of technology, the tub of kissing Jessica's (Simpson, Alba, Beil). This is like putting Osama Bin Laden and George Bush in an interview and hear "Remember that time when I bombed your country ?" and joke around about it.
Steve Jobs, the man behind Apple, and Bill Gates, the man behind Microsoft share a stage and an interview in D2007 (Tech event), and discuss the history of the evolution of computers to what they are today.
When these names are put together, they're often paired with bloodshed and war, but yesterday's historic interview proved differently. The amount of friendly sparks that bolted around in that stage left everyone wondering if they were going to kiss. The discussion was very mature and realistic and there was a great relaxed atmosphere in the air.
I'm yet to find the full of video of the interview, shockingly, but here's
Engadget's recap of the whole thing
, and on the link is a video window of the first 15 minutes of the interview. You just have to watch the it, putting the most two iconic figures in the biggest field today and here how they started and what they've become. It truly is, mesmerising.
EDIT :-
I found more links that provide more details ..
D5 Official Page :
Here
Full Video of the interview :
Social Ham
Labels: Internet, Technology
There's No Sure In Insurance
By TI3GIB @ Wednesday, May 30, 2007
[0 Comments][Permalink]
Wasn't the initial rip-off bringing enough money to the violently money hungry Insurance companies ? Whose idea was this in the first place and will the consumer really benefit from it as much as it claims ? .. No one can tell, but what anyone would tell you is that there could have been another million ways to improve the insurance system in Oman.

Starting for example with fixed rates that have to be approved by the CMA before being burdened on the consumer. Especially now that the 'Insurance Contribution' rate was raised from 50 Rials to 100 Rials. Couldn't have that been a better start for an insurance turn-around in the country ?
From what I know, it's the Capital Market Authority (
CMA
) who are concerned in writing and enforcing laws, and guidelines about commercial insurance. Reviewing the Automotive Insurance Code on the CMA's website gives you a good idea about how the system works, but doesn't suffice in understanding the technicalities of it. It doesn't cover the extra policy clauses that appear in The Unified Motor Vehicle Insurance Policy, the document that contracts the consumer with the insurance company. I don't know who that's unionized by. That difference made me think of how much insurance companies can get away with, and I came up to the following ...
1) Third party Insurance should be mandatory on insurance companies, just like it is on the consumer : The consumer takes full blame for any damages, deaths or injuries that incur in an accident during any time the car is not insured in. But how much responsability does he deserve when can't find an insurance company to cater his needs. There have been a lot of stories about companies that call to inform about
refusing to give service to customers
.
2) Respecting Privacy : If you read the unified motor vehicle insurance policy carefully you will see this ..


| | | |
| --- | --- | --- |
| | The insured shall take all reasonable steps to safeguard the insured vehicle from loss and damage and to maintain the vehicle in roadworthy condition and the company shall have at all times free and full access to examine the vehicle or any part thereof. | |
Free access ?! ALL TIMES ?! ... Now, I'm no lawyer and I can't autopsy every last little technical contract detail, but that bolded phrase sounds very comprehendible to me. The way I see that, it says that any identified representative from the insurance company can come to your house, workplace, girl friend's house or wherever you go unannounced at any time invading the privacy of yourself, your house and your family. I don't know how unified this contract is, but I got this one from
Al-Ahlia Insurance Oman
.
3) Pricing & Factor Control : This new system is yet to tell us how it'll work out, but really how much success are we expecting if we give absolute power to the decisive figure that controls where, what and how much will it cost to repair damages that occurred in an accident. It's just too much control to give to the market that's most known for it's mastery in the thievery. I don't think we need to reconsider how Insurance is applied in Oman, we need full change of how it's operating mechanism.

I believe that it's time insurance packages should include robberies and natural disaster damages to vehicles, especially after the horrifying images of damaged cars we've seen after the most recent rain. It's also time that insurance companies offer more reasonable depreciation in partial losses or deaths. It's time these companies also learn to put the consumer first, to gain his trust, by doing the most simplest of things that would make him feel safe with his choice, take for an example providing a substitute car while any damaged cars are being repaired. Considering the ridiculous pricing these companies have set for their services, it's time we see a more reliable progressive service.


Links :-
1) Capital Market Authority Oman : Vehicle Insurance Law : [Link]
2) Capital Market Authority Oman : Rules For Vehicle Insurance [Link]
I'm feeling ...
By TI3GIB @ Tuesday, May 29, 2007
[1 Comments][Permalink]
a little annoyed today and so I thought I'd post something provocative, inspiring and profound. Instead of answering many of life's questions (which I do every Thursday) I'll ask some for a change. This is my first.

How can you prove to someone young of age, that life before the 60s wasn't in black and white ?

I'll leave you to ponder on that one for a while, before I hit you with anything stupid similar again ...
Labels: Funny
Tune In : 102.7
By TI3GIB @ Tuesday, May 29, 2007
[5 Comments][Permalink]
I know I'm late. It's been almost a week since the new (( Hala FM )) first launched on frequency 102.7, making it the very first privately owned radio station in Oman. The channel is owned by the OHI group who acquired the liscence to launch a radio station from the Ministry Of Information a few months back.

I'm not the biggest arabic music fan, so I haven't really been listening to it with great interest, but it managed to be the official soundtrack background music to my driving. Just the little noise I love hearing when I'm trying not hear anything. As I said, the music itself isn't anything that would interest me, but the programming sounds quite attractive, though it will take a few weeks before anyone has a clue of the entire picture, especially with the absence of a dedicated web page to give listeners the information they need (I hope you're taking notes, Hala).

The station's sound quality is crystal clear all over muscat, equivalent to that of a 64Kbps radio stream from the internet, and is offered with RDS (Radio Data System). That's the little nifty feature that displays (Hala FM) on your radio when you tune in. It could be used more effectively (name of current program, name of current song, etc ... ) in the future if they bother to do it.

The OHI group also currently has a liscense for another radio station in the english language, and the details about when that will be launching are a little vague right now, however the news around town say it's going to be called Hi Fm (Hey there), or Sahara FM. That, I'm sure, would be an interesting change from the current 90.4 broadcast that plays prehistoric music from the 60s whose idea of variety is playing something from the 50s.

I won't lie to you, I have been listening to these 90.4 Fm people a lot these days, especially with the mysterious CD thief that steals my CDs and replaces them with Enya and Buddha Bar. I even tried calling in a few times this past few weeks. I managed to participate 4 times in the IT program that Tariq Al-Barwani presents (quiet awfully) every Thursday between 4 and 6 pm. I also called in Faiq at the Mic's morning show where I answered a question correctly, but he decided that I got it wrong. Surprisingly, no one got that answer correctly (big fucking surprise). I called in today as well and won some voucher to some chef-food place thingi that I might go pick up tomorrow.

This, inevitably, leads us to the internet (doesn't it all). I have been having an idea of starting a small podcast talk show and I was wondering if I will have to get a radio station liscence to do anything without getting into trouble, especially after the infamous Skype shutdown ,orchestrated by Omantel, where they shut down the world famous Skype service because it was a "telephony" service and they were operating in Oman without a liscence. That sounds preposterous, and I wonder how much of that sort of thing can happen, only with a radio station. I also wonder how many of you like the idea of a local podcast. Are there even enough readers to determine ?

One last thought, I'm bitching about radio because of the absolutely unbearable traffic congestions appearing everywhere all over Muscat, that's another story for another day.

Leave comments you ungrateful .. readers ?

Daddy Like : A Wee Goal
By TI3GIB @ Sunday, May 27, 2007
[6 Comments][Permalink]
This is so obscene, but that just looks like sooooooooooooooooooooo much fun ! I want one ! and they give you a little ball too :D



Labels: Daddy Like
Post Fifty
By TI3GIB @ Sunday, May 27, 2007
[3 Comments][Permalink]
This is this blog's fiftieth post .. God, I'm so lazy, this could've been ONE-fifty.



Driving A Charger ...
By TI3GIB @ Saturday, May 26, 2007
[9 Comments][Permalink]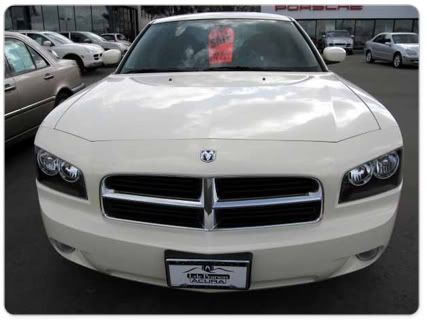 Car Specifications :-


It's every little kids dream to own an American muscle car when he grows up. The long figures, dark grilles and slick side lines leave an unforgettable and mesmerizing touch in one's memory.

But do the new ones live up with the expectations ? … The automobile industry, and many other industries recently, have been wanting to 'go back to basics'. Start again from what they started with before, only bigger and better with today's technology. It started with the Mustang a couple of years ago, and slowly, the American muscle car wagon has been heading in the same direction. Reviving the past's character with modern building , comfort and safety technologies.

Did they succeed? Yes and No. Yes, they managed to design really desirable cars. And No, they could not preserve the mean, big and raw feature old muscle cars had, and they'll probably never will.

Poetic intro's aside, and to brief it up quickly. The quest for 'the' car continues, and the next stop was the Dodge dealership. Precisely for the 2007 Dodge Charger. I've always had a mini crush on this car, every since I first saw it on the streets a year ago. It's sexy exterior, raised figure and attractive price point were enough to attract many people's attraction, quite sensibly.

The car comes in five main trim sets, the SE, SXT, R/T, Daytona, SRT-8. The SE and the SXT, at 8800OMR and 10000 OMR, respectively, come with a High Output V6 255 horsepower engine. The R/T comes with a V8 5.7L HEMI engine with MDS that gives a total output of 340 horsepower. (Multi Displacement Technology (MDS), makes the car actively use four out of it's eight cylinders to increase mileage per gallon when power is not required, and use full power when requested). The Daytona version and the SRT-8 come with the same engine the R/T version comes only bigger (6.1L) with 425 horsepower. The last two aren't available for sale in the Middle East, but there is a yellow Daytona here in Oman.

The amenity changes between the different trims could include leather seating, cd changers, fog lamps, aluminum dashes, automatic tire pressure warning systems, dual exhausted pipes and chrome grilles. All, of course purely cosmetic, but very attractive nonetheless.



My Impression :-


The car was really really nice to drive. A few countable miperfections, but no car is to come without. The car comes with a 5-Speed automatic gearbox with manual shifting ability (called Autostick for Dodge, dubbed Tiptronic, or steptronic elsewhere). For normal city use driving, the gearbox changed promptly and quietly. All the shifts felt seamless and smooth, but as soon as you WOT (Wide Open Throttle) it, it seemed a little hesitant about when it should change, and takes at least two seconds when it does. This uncertainty disappears in the manual shifting mode (which is limited to 4 out of the 5 gear options, I think you know why), however the 2 second lag still persists between shifts, and a little of the smoothness is lost.

The interior is a standard American interior, dull and black (for the SE trim, all the other trims come with Aluminum). All the Air condition knobs are manual and utilitarian. The GM people could use a little inspiration from the progress that the Asians are doing in this area (Mazda, Subaru, and Infiniti). However, don't let the boxiness of the exterior fool you, the car is very spacious and comfortable, and could easily and comfortably seat 5 people. The front seats have the 'Sport' fins on the side, that hold you back from swerving to the sides when the seatbelt fails to.

I loved the engine. At the low end of RPMs it had a really nice throaty sound to it, and the car had admirable kick (good torque, sorry I can't explain torque) to it for a V6. I'm sure driving the Hemi would be an entirely different experience, but for a low end version this car has potential with a little simple modification.

The handling was absolutely magnificent, it reminded me very much of the 3 series' handling, and I'm yet to find an area where it under preformed, or didn't preform as well as the BMW did, but I'm sure the BMW is a little more technically reliable than the Dodge.

I don't know what caused the following but there was slight tire-squealing whenever I had to drive the car from a complete stop (go into a roundabout) or to a complete stop. I'm sure the ESP (Electronic Stability Program - Traction Control). I'm sure it's just a problem with the test drive car and does not apply to a road Charger.

The braking was sharp and strong, and the paddle wasn't too ridiculously sensitive like all the other new cars. I even got to witness the ABS in action when a moron drove into my road, and it preformed well, and firmly gripped the car.

Overall, this is an absolutely gorgeous car, which I feel madly in love with. Since I drove one, I can't resist looking at every Charger that's parked or passing by. I know, if you've read this far, you'll think that I provided more cons than pros, but think of it this way, everything else in the car is perfect. Yes, perfect.



Dodge Dealership :-


Part of the infamously evil Al-Zubair group. The man I dealt with was very professional and helpful. He gave me his personal mobile phone number, and he was very keen to answer my inquiries, even when I called him after hours. He was very informed when I asked him about the Daytona's and SRT's innards, and he was very up-to-date with everything (No I'm not developing a crush on him). I didn't like the fact that there is no overnight test drives for non-currently-dodge-owners, and on Thursday (the day) they only have test drives until 1 PM, even though the showroom is open until 7 PM.



Leave comments morons,
Entry Edited, Thanks for the correction Muscati.

Labels: Me




Size Matters
By TI3GIB @ Friday, May 11, 2007
[9 Comments][Permalink]

Finding decent clothes in Oman is an impossible, excruciating and backbreaking task. The problem not only lies in the lack of variety but also in the unavailability of sizes. Weighing in at slightly under 50 Kgs, it's obvious that I have a quite small, slim and slender frame, making finding right-fit clothes impossible. I've been trying to find clothes for more than a week and the results have returned futile and fruitless.

Naturally, I wear size S tops and Size 30 pants. I know for fact that one day all the heads of the places that sell clothes in Muscat collectively agreed not to stock those two sizes just to piss me off, and to top it all off stock ridiculously large sizes that basically don't exist. I saw sizes that read 3XXL, that's (XXXXL), more than enough Xs to make the adult industry jealous. I mean seriously, is there even a person that large ? and if he's that fat, how come he deserves to get good clothes ? Can he even fit through the shopping mall doors ?

Ohh, and I've noticed something else as well. My head is normal sized in contrast with my smaller body. That means my head looks like a big, unproportionate, moving globe. Explains the constant neck pain.
My Head Looks Like This
Compromises had to be made, wearing Mediums (and even those are hard to find), wearing larger pants sizes. Here's a moneymaking tip for all the clothing shops around. Lots of idiots wearing size S+Good size S Shirt = $$$ Ka-Ching !
Now calculate, or go do something better ...
Labels: Just Pisses Me Off, Life, Me, Rants
Germany Tries, Germany Fails
By TI3GIB @ Tuesday, May 08, 2007
[4 Comments][Permalink]
Recently, I got the chance to test drive the new BMW 5 Series and the BMW 3 Series and this is a little update to tell you on how it went. Here we go.
I hate BMW. I've hated them ever since they changed the BMW 7 Series from the E38 (1995-2001) Shape to the newer, uglier, fatter E66 (2002-200X) shape. They took something really beautiful that ran with the grace of a foot model, and change it to something big and bulky with large tires. A car that's every old-American-business-man-who-owns-a-Lincoln-and-in-the-market-for-a-replacement's dream come true.
I never liked any BMW since. Even the M3 (that's the old M3, now) that I thought was an extremely well cut out car became tasteless and German to my eyes. Ever since, I've been seeing all sorts of new 'old' cars with a BMW tag on the streets. Cars with the same shapes, same engines, same rims, same interiors only with different sizes and different 5 numbered increments.
In the last year, the drivers inside our house number increased by two and it's time the garage got an upgrade, and so the search for a new car began in Al-Jenaibi's, it being the shelf of the car's requirements. Small, efficient, practical, girly and with good after-sale service.
The 3 Series sounded like a pretty reasonable candidate and so with a series of calls a test drive was scheduled. I came 5 minutes earlier than scheduled and eventually got the news that the test drive 3 series has gotten in a bad accident earlier that day. Big disappointment, and even a bigger one that the salesman still insisted he completes his 'Sale Presentation' task which took a good hour which in he told me about the ins and outs of the car.
They could almost see the disappointment in my eyes, and so they hooked me up with a 5 Series car instead, which they insisted on letting my try.
The 5 Series :-
Did you just get a raise ? Have you always wanted something from Bavarian Motor Works' finest ? Are you in love with the headlamps ? ... I have some really bad news for you, your wildest dreams are merely cheap thrills. This car could only become more boring if it laid the backrest back for you and drove instead of you. It's an extremely boring drive.
A car that has no identity, only 4
RunFlat
wheels, a leather seat and a cream cover for an entertainment system. A steering wheel that's obviously been inspired from a toy car, size wise. You don't really know where you're going or how hard you're steering until the car actually moves. A completely electric accelerator pedal with an extremely bad lag (Not a good thing). An engine that wasn't there 'too quiet'. An extremely slow gear box that lacked a Sports mode. In simple terms, driving this car was like playing Need for Speed with a steering wheel and a lifelike television set.
It's hard for me to even find the right adjectives to describe it, but it sure was responsive less, feeling less, and slow. If I had to rate this car from 10 it would definitely get a 1, just because the engine actually starts. I know some of you will say that the car is built to be a very comfortable car, it can be with about compromising driveability . This car is not 'smooth' it's 'soft' and there's and extremely big difference.
The 3 Series :-
Is it any different ? .. I don't know. Why ? .. I got a call from the dealership that they managed to find a 3-Series car and it's ready for pick up, and so I go pick it up. I got in the car, adjusted the seats, buckled up and put it in drive when the salesman came knocking on the window. He told me that the car I had was actually one of the employee's and he had made some adjustments to the suspension system and so the car might be a little harder to steer than the 5 Series.
So the car they gave me wasn't what a standard 3 Series car would drive like, but either way I'll tell you how it went. God bless the man that did whatever he did to this car. Honestly, I was expecting this car to be just as bad as the 5 Series but how well this car drove shocked me. The steering wheel was the same size as the one on the 5 Series, but it didn't feel small and came proportionate with the smaller 3-Series. It was very stiff and very precise. All the curves were clean, not a bit of understeer or oversteer, even when I stepped on it, it still held like a champ. For a change, I could feel the road under me, and I could hear the sound of the smaller engine and know exactly what it's doing. It also didn't have those ridiculously soft brakes that would slow down the car insanely with a mere touch. It was deep and it felt very responsive with the amount of force I put on it.
Even though the one I drove, and pretty much all the 3 Series we get in Oman, didn't come with a modern entertainment and control system. I could change from CD to FM with a single click, unlike the 5 Series with it's useless iDrive system that was very distracting and user unfriendly. It would've made a lot more sense to me if they added some features that are becoming very standard nowadays, like a DVD player, a flexible Navigation System and MP3 capability, and even maybe a complimentary hard drive. After all, BMW's are the prime of German technological advancement.
What I didn't like. I didn't like the engine, it gave well, but not well enough to keep up with the handling of this car. The bad gear box syndrome the 5 Series recurred in this one, it made weird unjustifiable changes (gear changes, duh). Even when it was on Manual Gear Mode, it took 3-5 seconds to change. What bothered me the most is that, not a single 3 Series car, whether it was the baseline model or the pacakage-filled top of the line one, came with fully automatic power seats. I mean c'mon, they come on Yaris' now.
Bottom line. I don't know how this car would rank up with it's competition (since I haven't tested them out yet) like the Dodge Charger, Chrysler Commodore, Honda Accord, Toyota Camry, Nissan Maxima, Mercedes E class. (or is it the C Class ? I hate Mercedes' namings) or any other car.
Al-Jenaibi Dealership :-
Finally, there's only them to review. I was pleased with the experience. Since the test drives, I heard from the once and they asked for a "visit". The salesman was very nice but not too familiar with the history and the technology, wasn't too good with the TLAs (Three Lettered Acronyms), but was very understanding about arriving a little late and keeping him in Showroom after closeup.
There was the other guy that I talked to on the phone that arranged the whole thing. He was very nice as well. It felt like I was debating with a friend about how they're BMW are losing to Japanese cars rather than a Sales Manager. If you ever get to deal with them , you'll know what I'm talking about.
Until then, Leave Comments Bastards