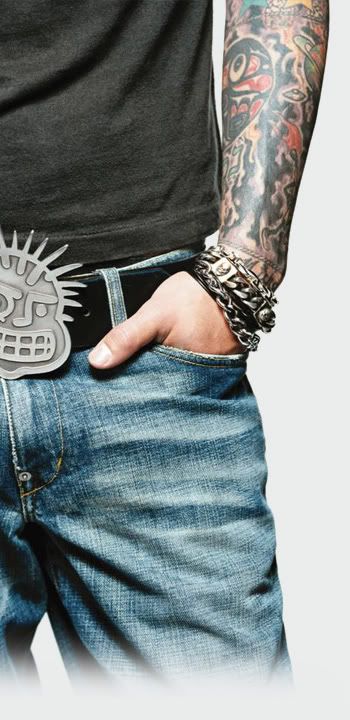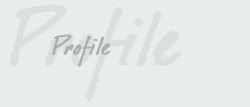 Name : Mohammed
Age : 17
About : Free. Spam. Sex. Penis Enlargement. Online Dating. Webcams. XXX. Make Money Now. Join Adult Group. Please Update Your Credit Card Information. Free iTunes Downloads. Welcome To The Junkbox




g There's No Sure In Insurance
g I'm feeling ...
g Tune In : 102.7
g Daddy Like : A Wee Goal
g Post Fifty
g Driving A Charger ...
g Size Matters
g Germany Tries, Germany Fails
g Car Trouble ....
g For Nella



g January 2006
g October 2006
g November 2006
g December 2006
g January 2007
g February 2007
g March 2007
g April 2007
g May 2007
g June 2007
g July 2007
g August 2007
g September 2007
g October 2007
g November 2007
g December 2007
g January 2008
g February 2008
g March 2008
g April 2008
g May 2008
g June 2008
g July 2008
g August 2008
g September 2008
g December 2008
g January 2009
g February 2009
g March 2009


g Bogus
g Nella
g Snooky
g NaBHaN
g NightFace
g Human's Mechanic
g Phat
g Fast Hacking
g Frozen Echo (M987)
g Fatamoo
g Oblivious
g Silent Waves
g Amjad
g مال الحنافش


; Internet
g Wikipedia
g Blogger (Blogspot)
g Gmail
g Google
g IMDb
g Babel Fish
g YouTube
g Live365 Internet Radio
g Odeo
g 4Shared Hosting

; Forums
g سبلة العرب
g سبلة عمان
g OmanForum
g English Sabla Forum
g OmanServ Forum

; Blogging & Special Blogs
g Saudi Blog Aggregator
g Bloggers4Oman
g المدونات العمانية
g Ahmed Al-Najad

; News
g QJ Network
g Engadget
g Joystiq
g Autoblog
g TheWeek
g Digital Photography Review

; Internet Shows
g The Hotspot Podcast Show
g The Liquid Generation Show Podcast
g The 1UP Show Video Podcast
g PurePwnage

; بالعربي ...
g منتديات موقع الألعاب العربي
g منتديات جيم ماستر للألعاب
g منتديات المشاغب
g منتديات نقاش الحب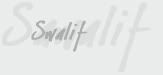 g Comedy
g Funny
g Music
g Comedy
g Rants
g Gaming
g Life
g Me
g Technology
g Oman
g Blog(s)
g Movies
g TV
g Analysis
g Just Pisses Me Off
g Internet



=================


None of the material in this blog is copyrighted
Intellectual theft strongly welcomed
Artwork and Layout : TI3GIB
Image Courtesy : MXPX - Before Everything Cover
This blog is best viewed on Internet Explorer 7 or Firefox 2
@ 1024X768 Resolution.
First Launched at : January 5th, 2007
=================
Jobs & Gates : Sweet Sweet Love
By TI3GIB @ Thursday, May 31, 2007
[3 Comments][Permalink]
Bill Gates of Microsoft (Left) & Steve Jobs of Apple (Right)
& Penis shape (Middle)
First of all, I'll start off by saying that if you're can't see how this little post is a big deal, and why I'll sound super excited all over this entry then you're better off not reading it, because you probably won't understand how absolutely huge this thing is.
This is like the world cup final for geeks, the holy grail of technology, the tub of kissing Jessica's (Simpson, Alba, Beil). This is like putting Osama Bin Laden and George Bush in an interview and hear "Remember that time when I bombed your country ?" and joke around about it.
Steve Jobs, the man behind Apple, and Bill Gates, the man behind Microsoft share a stage and an interview in D2007 (Tech event), and discuss the history of the evolution of computers to what they are today.
When these names are put together, they're often paired with bloodshed and war, but yesterday's historic interview proved differently. The amount of friendly sparks that bolted around in that stage left everyone wondering if they were going to kiss. The discussion was very mature and realistic and there was a great relaxed atmosphere in the air.
I'm yet to find the full of video of the interview, shockingly, but here's
Engadget's recap of the whole thing
, and on the link is a video window of the first 15 minutes of the interview. You just have to watch the it, putting the most two iconic figures in the biggest field today and here how they started and what they've become. It truly is, mesmerising.
EDIT :-
I found more links that provide more details ..
D5 Official Page :
Here
Full Video of the interview :
Social Ham
Labels: Internet, Technology
3 Comments:
;By

NiGhTFaCe, at June 01, 2007 7:07 AM
gThe question is who will get what?!
;By

Amjad, at June 01, 2007 12:57 PM
gAre you serious? At first I thought this is a joke.
;By

TI3GIB, at June 03, 2007 12:41 PM
gNightface
I don't think either is going down that route for now. Especially Microsoft, they have enough on their minds for now. Especially with the new GORGEOUS Microsoft Surface coming out later this year.

Amjad
No one jokes about those two together. It's unheard of.


All the rest of you, WATCH THE VIDEOS ! .. they really are very good.