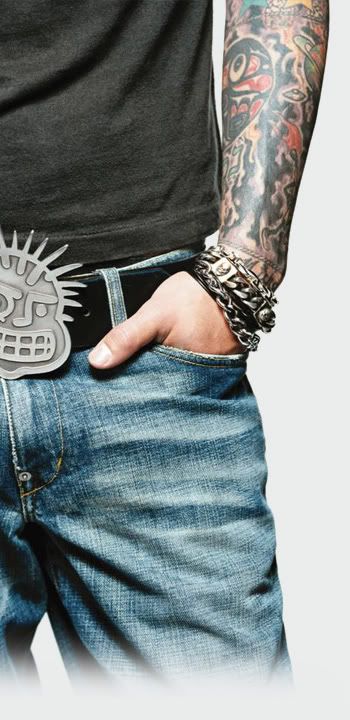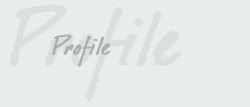 Name : Mohammed
Age : 17
About : Free. Spam. Sex. Penis Enlargement. Online Dating. Webcams. XXX. Make Money Now. Join Adult Group. Please Update Your Credit Card Information. Free iTunes Downloads. Welcome To The Junkbox




g Daddy Like : A Wee Goal
g Post Fifty
g Driving A Charger ...
g Size Matters
g Germany Tries, Germany Fails
g Car Trouble ....
g For Nella
g I'm Rich ... Yay ?
g The Semi-Dead Blogger's Story
g الرجاء التشييك



g January 2006
g October 2006
g November 2006
g December 2006
g January 2007
g February 2007
g March 2007
g April 2007
g May 2007
g June 2007
g July 2007
g August 2007
g September 2007
g October 2007
g November 2007
g December 2007
g January 2008
g February 2008
g March 2008
g April 2008
g May 2008
g June 2008
g July 2008
g August 2008
g September 2008
g December 2008
g January 2009
g February 2009
g March 2009


g Bogus
g Nella
g Snooky
g NaBHaN
g NightFace
g Human's Mechanic
g Phat
g Fast Hacking
g Frozen Echo (M987)
g Fatamoo
g Oblivious
g Silent Waves
g Amjad
g مال الحنافش


; Internet
g Wikipedia
g Blogger (Blogspot)
g Gmail
g Google
g IMDb
g Babel Fish
g YouTube
g Live365 Internet Radio
g Odeo
g 4Shared Hosting

; Forums
g سبلة العرب
g سبلة عمان
g OmanForum
g English Sabla Forum
g OmanServ Forum

; Blogging & Special Blogs
g Saudi Blog Aggregator
g Bloggers4Oman
g المدونات العمانية
g Ahmed Al-Najad

; News
g QJ Network
g Engadget
g Joystiq
g Autoblog
g TheWeek
g Digital Photography Review

; Internet Shows
g The Hotspot Podcast Show
g The Liquid Generation Show Podcast
g The 1UP Show Video Podcast
g PurePwnage

; بالعربي ...
g منتديات موقع الألعاب العربي
g منتديات جيم ماستر للألعاب
g منتديات المشاغب
g منتديات نقاش الحب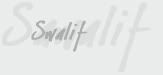 g Comedy
g Funny
g Music
g Comedy
g Rants
g Gaming
g Life
g Me
g Technology
g Oman
g Blog(s)
g Movies
g TV
g Analysis
g Just Pisses Me Off
g Internet



=================


None of the material in this blog is copyrighted
Intellectual theft strongly welcomed
Artwork and Layout : TI3GIB
Image Courtesy : MXPX - Before Everything Cover
This blog is best viewed on Internet Explorer 7 or Firefox 2
@ 1024X768 Resolution.
First Launched at : January 5th, 2007
=================
Tune In : 102.7
By TI3GIB @ Tuesday, May 29, 2007
[5 Comments][Permalink]
I know I'm late. It's been almost a week since the new (( Hala FM )) first launched on frequency 102.7, making it the very first privately owned radio station in Oman. The channel is owned by the OHI group who acquired the liscence to launch a radio station from the Ministry Of Information a few months back.

I'm not the biggest arabic music fan, so I haven't really been listening to it with great interest, but it managed to be the official soundtrack background music to my driving. Just the little noise I love hearing when I'm trying not hear anything. As I said, the music itself isn't anything that would interest me, but the programming sounds quite attractive, though it will take a few weeks before anyone has a clue of the entire picture, especially with the absence of a dedicated web page to give listeners the information they need (I hope you're taking notes, Hala).

The station's sound quality is crystal clear all over muscat, equivalent to that of a 64Kbps radio stream from the internet, and is offered with RDS (Radio Data System). That's the little nifty feature that displays (Hala FM) on your radio when you tune in. It could be used more effectively (name of current program, name of current song, etc ... ) in the future if they bother to do it.

The OHI group also currently has a liscense for another radio station in the english language, and the details about when that will be launching are a little vague right now, however the news around town say it's going to be called Hi Fm (Hey there), or Sahara FM. That, I'm sure, would be an interesting change from the current 90.4 broadcast that plays prehistoric music from the 60s whose idea of variety is playing something from the 50s.

I won't lie to you, I have been listening to these 90.4 Fm people a lot these days, especially with the mysterious CD thief that steals my CDs and replaces them with Enya and Buddha Bar. I even tried calling in a few times this past few weeks. I managed to participate 4 times in the IT program that Tariq Al-Barwani presents (quiet awfully) every Thursday between 4 and 6 pm. I also called in Faiq at the Mic's morning show where I answered a question correctly, but he decided that I got it wrong. Surprisingly, no one got that answer correctly (big fucking surprise). I called in today as well and won some voucher to some chef-food place thingi that I might go pick up tomorrow.

This, inevitably, leads us to the internet (doesn't it all). I have been having an idea of starting a small podcast talk show and I was wondering if I will have to get a radio station liscence to do anything without getting into trouble, especially after the infamous Skype shutdown ,orchestrated by Omantel, where they shut down the world famous Skype service because it was a "telephony" service and they were operating in Oman without a liscence. That sounds preposterous, and I wonder how much of that sort of thing can happen, only with a radio station. I also wonder how many of you like the idea of a local podcast. Are there even enough readers to determine ?

One last thought, I'm bitching about radio because of the absolutely unbearable traffic congestions appearing everywhere all over Muscat, that's another story for another day.

Leave comments you ungrateful .. readers ?

5 Comments:
;By

Anonymous, at May 29, 2007 2:52 PM
gplease go ahead with this podcasting idea
;By

Amjad, at May 29, 2007 3:31 PM
gI heard the presenter of Ya Hala Muscat program on Hala FM once saying that their website is currently under construction and will be launched soon. I'm not sure if the website will have an online broadcast or not though...
;By

muscati, at May 29, 2007 6:42 PM
gI've been driving around town all day for the past three days finishing errands and had Hala FM on all the time. Except for morning and rush hour they don't have any presenters on the air at all. And quite strangely for a private FM station, there's no advertising!

One thing I realize, Omanis just love calling in to radio shows. They don't need prizes. Radio stations all over the world keep enticing listeners with chances to win stuff if they call in. In Oman, they just call to hear themselves on the air. It's crazy. I guess there are lots of lonely people out there who actually think that the radio DJs are their friends.
;By

NiGhTFaCe, at May 29, 2007 10:34 PM
gI was thinking of a radio for music, instrumentals only.
;By

Nella, at May 30, 2007 6:14 AM
gI'm kinda interested,..I'll check it out once I'm back home and see

102.7 right?
thank you