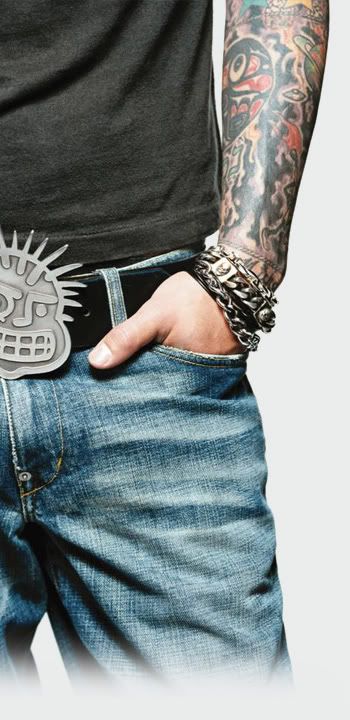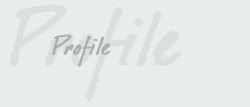 Name : Mohammed
Age : 17
About : Free. Spam. Sex. Penis Enlargement. Online Dating. Webcams. XXX. Make Money Now. Join Adult Group. Please Update Your Credit Card Information. Free iTunes Downloads. Welcome To The Junkbox




g Save Internet Webcasting
g Shloggerism
g Casual People & The News
g Dusty Music
g Did Steve Tell You That ?
g Oman Mobile, Fuck You
g Gonu Early Pictures - Oman Shaken
g Driving The Santa Fe
g Hurricane Gonu
g Mid Year



g January 2006
g October 2006
g November 2006
g December 2006
g January 2007
g February 2007
g March 2007
g April 2007
g May 2007
g June 2007
g July 2007
g August 2007
g September 2007
g October 2007
g November 2007
g December 2007
g January 2008
g February 2008
g March 2008
g April 2008
g May 2008
g June 2008
g July 2008
g August 2008
g September 2008
g December 2008
g January 2009
g February 2009
g March 2009


g Bogus
g Nella
g Snooky
g NaBHaN
g NightFace
g Human's Mechanic
g Phat
g Fast Hacking
g Frozen Echo (M987)
g Fatamoo
g Oblivious
g Silent Waves
g Amjad
g مال الحنافش


; Internet
g Wikipedia
g Blogger (Blogspot)
g Gmail
g Google
g IMDb
g Babel Fish
g YouTube
g Live365 Internet Radio
g Odeo
g 4Shared Hosting

; Forums
g سبلة العرب
g سبلة عمان
g OmanForum
g English Sabla Forum
g OmanServ Forum

; Blogging & Special Blogs
g Saudi Blog Aggregator
g Bloggers4Oman
g المدونات العمانية
g Ahmed Al-Najad

; News
g QJ Network
g Engadget
g Joystiq
g Autoblog
g TheWeek
g Digital Photography Review

; Internet Shows
g The Hotspot Podcast Show
g The Liquid Generation Show Podcast
g The 1UP Show Video Podcast
g PurePwnage

; بالعربي ...
g منتديات موقع الألعاب العربي
g منتديات جيم ماستر للألعاب
g منتديات المشاغب
g منتديات نقاش الحب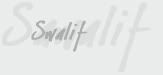 g Comedy
g Funny
g Music
g Comedy
g Rants
g Gaming
g Life
g Me
g Technology
g Oman
g Blog(s)
g Movies
g TV
g Analysis
g Just Pisses Me Off
g Internet



=================


None of the material in this blog is copyrighted
Intellectual theft strongly welcomed
Artwork and Layout : TI3GIB
Image Courtesy : MXPX - Before Everything Cover
This blog is best viewed on Internet Explorer 7 or Firefox 2
@ 1024X768 Resolution.
First Launched at : January 5th, 2007
=================
Land Of The Free The Pussies
By TI3GIB @ Sunday, June 24, 2007
[2 Comments][Permalink]
My views on the United States, whether politically, socially or emotionally, have been anything but tergiversational. This time, it's not out of hate or grudge that I say the following, but rather out of sheer astonishment on some of the ridiculous standards they have.

Pussies. Though humble, not the best of my vocabulary, but I think it's a perfect way to describe how scared, sensitive and emotionally fragile -oh so godly- America is. I was reading around news websites, as I usually do, when I first stumbled upon this first article. Jerry Seinfeld gets heat for edgy joke. Famous television star and comedian, Jerry Seinfeld, was frowned upon by an army of organizations that deal with rape and sex-violence, after saying this "Bees have the only perfect society on earth ... They have no crime, they have no drugs, they have no rape. A little rape, but it's not that bad."

They called it shocking and offensive ! and you just wait to hear what the bee-groups will be saying. It's beyond me how something like that could be deemed offensive. If that's the way people think nowadays, then anything anyone could say could easily offend a person or a label, and be considered slurring, racism or stereotypicallity.

I moved on to find this. Land Rover's Ad Agency Has A Sick Sense Of Marketing. The advertising agency responsible of creating the publicity for the Land Rover LR3 has caused quite a stir when a filming crew was caught filming the car, and using the aftermaths of natural disasters as backdrops. Portraying it as a 'hero' waiting for 'the one'. That flood, hurricane or earthquake the car was built to defy.

Radical and blunt ? I agree. Advertising ingeniousness ? A lot would disagree. They somehow found it disrespectful to the victims' and an exploitation of what caused their misery. I can't understand how exactly was this upsetting idea conceived. Maybe it would've made a little more sense to me of why these advertises are insensitive and an exploitation of disasters if they filmed the cars running over little children in Darfur. They however do not do that, and their shoots have not harmed anyone, directly or remotely, infact, the same cars used in the shoots were used to deliver necessities to the needy and Land Rover gave donations in the devastated areas (with no press announcements).

The responses vary in the comments. Some said it's not a big deal and others called it distasteful and unmannered. "Getting outraged over this takes a willful disregard for reality." is the way one commenter put it, and the way I'd put it.

These kind of things happen all the time. Big corporations and celebrities are very targeted, and they unnecessarily have to censor what they say or the way the say it. Is it the death of humor in America ? Has their personalities been permanently marred by dysphemism and their period-like postbirth vulnerable emotions ?
Labels: Just Pisses Me Off, Life
2 Comments:
;By

me, at June 25, 2007 4:34 AM
gThe dilemma with America is that over the past decades it has advanced so much socially that this grew to be detrimental to the ordinary way of living. The overcrowding of new psychological theories and enlarged spotlight on the psychosomatic upbringing of individuals did not merely lead to clearer analyses, but so too to placing higher importance in Americans for social ethics. It is as though they acquired complexes where everyone began to "walk on tiptoes" in order to respect the new moral issues faced in their country; it is this trying too hard to be politically correct that lead them to get used to a system upon which it became popular to point out any social flaws. A lifestyle with such high ethical standards in place is no doubt going to meet many errors by HUMANS. That's what happens. I rambled but hopefully you still got my point =p.
;By

TI3GIB, at June 25, 2007 5:01 AM
gYou
I got the point that you rambled ! :D

No really, I can't believe I left out political correctness, I was gonna right about it. Maybe next time. Thanks for your "insightful" comment.