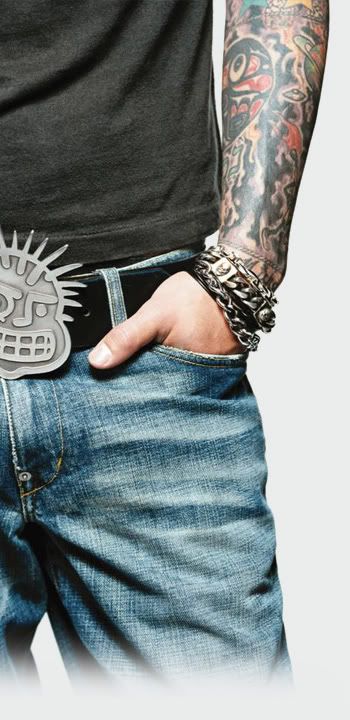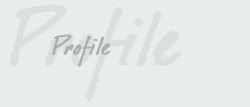 Name : Mohammed
Age : 17
About : Free. Spam. Sex. Penis Enlargement. Online Dating. Webcams. XXX. Make Money Now. Join Adult Group. Please Update Your Credit Card Information. Free iTunes Downloads. Welcome To The Junkbox




g Shloggerism
g Casual People & The News
g Dusty Music
g Did Steve Tell You That ?
g Oman Mobile, Fuck You
g Gonu Early Pictures - Oman Shaken
g Driving The Santa Fe
g Hurricane Gonu
g Mid Year
g Summer Plans (Part One : Books)



g January 2006
g October 2006
g November 2006
g December 2006
g January 2007
g February 2007
g March 2007
g April 2007
g May 2007
g June 2007
g July 2007
g August 2007
g September 2007
g October 2007
g November 2007
g December 2007
g January 2008
g February 2008
g March 2008
g April 2008
g May 2008
g June 2008
g July 2008
g August 2008
g September 2008
g December 2008
g January 2009
g February 2009
g March 2009


g Bogus
g Nella
g Snooky
g NaBHaN
g NightFace
g Human's Mechanic
g Phat
g Fast Hacking
g Frozen Echo (M987)
g Fatamoo
g Oblivious
g Silent Waves
g Amjad
g مال الحنافش


; Internet
g Wikipedia
g Blogger (Blogspot)
g Gmail
g Google
g IMDb
g Babel Fish
g YouTube
g Live365 Internet Radio
g Odeo
g 4Shared Hosting

; Forums
g سبلة العرب
g سبلة عمان
g OmanForum
g English Sabla Forum
g OmanServ Forum

; Blogging & Special Blogs
g Saudi Blog Aggregator
g Bloggers4Oman
g المدونات العمانية
g Ahmed Al-Najad

; News
g QJ Network
g Engadget
g Joystiq
g Autoblog
g TheWeek
g Digital Photography Review

; Internet Shows
g The Hotspot Podcast Show
g The Liquid Generation Show Podcast
g The 1UP Show Video Podcast
g PurePwnage

; بالعربي ...
g منتديات موقع الألعاب العربي
g منتديات جيم ماستر للألعاب
g منتديات المشاغب
g منتديات نقاش الحب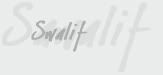 g Comedy
g Funny
g Music
g Comedy
g Rants
g Gaming
g Life
g Me
g Technology
g Oman
g Blog(s)
g Movies
g TV
g Analysis
g Just Pisses Me Off
g Internet



=================


None of the material in this blog is copyrighted
Intellectual theft strongly welcomed
Artwork and Layout : TI3GIB
Image Courtesy : MXPX - Before Everything Cover
This blog is best viewed on Internet Explorer 7 or Firefox 2
@ 1024X768 Resolution.
First Launched at : January 5th, 2007
=================
Save Internet Webcasting
By TI3GIB @ Thursday, June 21, 2007
[1 Comments][Permalink]
If you haven't heard about this before. Here's a very short Wikipedia entry on the issue. Basically, what that says is that if the CRB (Copyright's Royality Board)'s modifications will be gone through, a huge lot of internet radio webcasting will go bankrupt or stop broadcasting free of charge (which eventually would lead to bankruptcy because no one would buy such services).

The Internet Radio Equality Act, is a bill that was proposed to the US House of Representatives to reverse the CRB's adjustments on the 26th of April. If this bill is denied and not enough senators or representatives support the law before JULY 15TH, these new rates will be enforced upon all internet radio web casting companies' service's since January 1st, 2007. This in it's turn will cause a lot of internet radio services to become bankrupt, or discontinue their services.

This decision will effect people internationally, but sadly, only US citizens can do anything about it. These citizens will have to contact their representatives and senators and ask them to consider supporting the internet radio equality act. A lot of internet campaigning has been made asking people to make that effort.

The 26th of June, Day of Silence, where all webcasting stations that are part of this media event, will silence their usual broadcasts and replace them by explanations, broadcaster testimonials and calls to action to stop the upcoming danger to internet radio, for if the bill is denied, the price of that after July 15th could be silence itself.

Other services such as the Music Genome Project, a great service offered by Pandora.com, have already been affected. Pandora no longer offers it's services -free or paid- to anyone outside the United States and started using an IP filter to restrict non-US-residents to access their services.

The internet, has always been about internationality and diversity, and I think that individual countries laws should not apply on it. Instead, an internationally recognized board, preferably orchestrated by the United Nations, should take over of what rules regulate the internet globally. That would cease all country-oriented services such as Pandora, PayPal, Fox Network Internet Streams to be indulged by the international audience.

There are about 23 days left on the clock and it really is sad to see all of this happen and not be able to do anything about it. A few links if you're short on reading material.

Labels: Internet, Just Pisses Me Off, Music
1 Comments:
;By

TI3GIB, at June 25, 2007 4:30 AM
gI guess not a lot of you are big on radio.