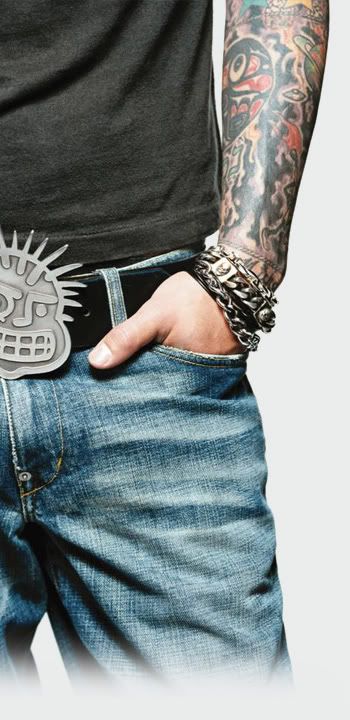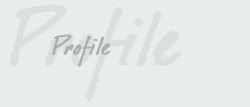 Name : Mohammed
Age : 17
About : Free. Spam. Sex. Penis Enlargement. Online Dating. Webcams. XXX. Make Money Now. Join Adult Group. Please Update Your Credit Card Information. Free iTunes Downloads. Welcome To The Junkbox




g Get A Room, You Two
g Eternal Sunshine Of The Dangerous Mind
g Badvertising
g How Did You Spend Your Extra Second ?
g Say Your Goodbyes, Palestine Dies On January 9th
g Tagged : My Favorite Shoes
g Back To Basics
g Question
g Subtitles
g Who The Hell Is Talal Al-Rashdi ?



g January 2006
g October 2006
g November 2006
g December 2006
g January 2007
g February 2007
g March 2007
g April 2007
g May 2007
g June 2007
g July 2007
g August 2007
g September 2007
g October 2007
g November 2007
g December 2007
g January 2008
g February 2008
g March 2008
g April 2008
g May 2008
g June 2008
g July 2008
g August 2008
g September 2008
g December 2008
g January 2009
g February 2009
g March 2009


g Bogus
g Nella
g Snooky
g NaBHaN
g NightFace
g Human's Mechanic
g Phat
g Fast Hacking
g Frozen Echo (M987)
g Fatamoo
g Oblivious
g Silent Waves
g Amjad
g مال الحنافش


; Internet
g Wikipedia
g Blogger (Blogspot)
g Gmail
g Google
g IMDb
g Babel Fish
g YouTube
g Live365 Internet Radio
g Odeo
g 4Shared Hosting

; Forums
g سبلة العرب
g سبلة عمان
g OmanForum
g English Sabla Forum
g OmanServ Forum

; Blogging & Special Blogs
g Saudi Blog Aggregator
g Bloggers4Oman
g المدونات العمانية
g Ahmed Al-Najad

; News
g QJ Network
g Engadget
g Joystiq
g Autoblog
g TheWeek
g Digital Photography Review

; Internet Shows
g The Hotspot Podcast Show
g The Liquid Generation Show Podcast
g The 1UP Show Video Podcast
g PurePwnage

; بالعربي ...
g منتديات موقع الألعاب العربي
g منتديات جيم ماستر للألعاب
g منتديات المشاغب
g منتديات نقاش الحب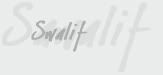 g Comedy
g Funny
g Music
g Comedy
g Rants
g Gaming
g Life
g Me
g Technology
g Oman
g Blog(s)
g Movies
g TV
g Analysis
g Just Pisses Me Off
g Internet



=================


None of the material in this blog is copyrighted
Intellectual theft strongly welcomed
Artwork and Layout : TI3GIB
Image Courtesy : MXPX - Before Everything Cover
This blog is best viewed on Internet Explorer 7 or Firefox 2
@ 1024X768 Resolution.
First Launched at : January 5th, 2007
=================
Embedable MP3s No Longer
By TI3GIB @ Monday, July 30, 2007
[0 Comments][Permalink]
Just as a notice. All the streaming MP3s I posted on this blog will no longer work (like this one). That little nifty MP3 player was a player Google used to stream attached MP3s directly through it from Gmail, and since it's so elegant and good, people found a way to port it out for the rest of the internet, and not only Gmail.

Google figured it out, so .. no longer. There are a few internet MP3 players, I'll find out what I can do and see if I can return those files back again.

Anyway ..

Potty Potter
By TI3GIB @ Tuesday, July 24, 2007
[8 Comments][Permalink]
I can't believe this worldly phenomenon of this Harry Potter character. To me, it's incomprehensible which part in exact tagged him the Mother Teresa of our generation, and just like anything incomprehensible to me, I hate it. I can't say that I'm in position to speak as the caretaker of literature, but I think we're a huge disappointment. Where there were illustrious books that marked their respected eras, we have nothing but a boy with a wand and a scar to show for.
It's a good thing. Taking forward with children literature and get them just as interested in reading as they are in sports or toys, but It's worrisome how the series has taken a life of it's own. [Textbook Moral Speech] A life that is more interest in the economic value, than in the moral and intellectual ones. Perhaps that is the cause to our social decay, using the power of influence to maximize return profit [/Textbook Moral Speech]
Yes. That's what I think. JK Rolling sells books and doesn't write them, she made sure of it to go that way. It's over-whelming the amount of lawsuits her books have stirred, and the amount of controversy that came from Christian's frustration about the obscurity in promoting wizardry while denunciating faith. All, only to create the media frenzy that Harry Potter is today.
"But it's a nice story !". What-the fuck-ever. Cultural infantilism is intolerable, and that should be more than enough reason for me or anyone to stop reading it. Get over it, this is no where near close to becoming the best shot at portraying the battle between good and evil. In fact it's so far from it that it's just a little dot in it's horizon. There are books that personify that genre more capably. Some of these books are even specifically targeted for children and adolescents to cope with their tender understanding.
The last time I remember, witches and wizards were burned at stakes, not given merit house points or whatever. There's no harm in embracing fantasy and imagination but it has to be vehemently denunciated if it was paired with reality the way the fans of the series do. It's psychologically devastating to later get them to draw the line between fiction and reality, and that's exactly what happened, reports are surfacing all over the internet that child psychologists are receiving patients who need help in dealing with preparing to or 'losing a loved one'. I mean come-the fuck-on.
and Let's be honest. Rowlings style is only mediocrely functional. It's without the pleasures that fiction can outclass non-fiction in. The prose is shepardly and the characters are repetitive and expected. Ron Weasly will always shriek in a high-pitched voice when you expect him to. Hermione Granger will always strike back and correct him very matter-of-factly. Harry Potter will always be awarded instead of punished for his mischief and destructive curiosity.
If JK Rowling is the queen of modern mainstream fiction, then Dan Brown has to be the king of it, he just happens to be one my favorite authors. Yes, The Da Vinci Code also falls in the mainstream category, but even if you take the overwhelming public interest in it, you're still left with a good read. Maybe too cliched for some people in the way it builds the suspense, and yes maybe some of the controversy set in the pages is a intentionally planted, but if you take those factors out, you're still left with a good enjoyable very-well-written read.
To conclude, I have to say that my frustration mostly comes from the danger I see when I know that there's a big chance that the young (and adult) generations will have to live in the shadows of he who lived. Unfair and undeserving to people who can really write good stories, with responsible moral content and elaborate prose form. Now, I'll go back to read My Life by Bill Clinton . (Great Storytelling Btw)
Update :-
Found this great article in a blog that I read periodically (
Who is IOZ ?
). The guy does it so much better than I do. Can be found
here
.
Labels: Daddy Like, Just Pisses Me Off, Rants
Take on Education + Oman Community Blog
By TI3GIB @ Tuesday, July 24, 2007
[7 Comments][Permalink]
I know, I know. It's been a while, not my fault so save it. No time or point of a life update now, but I'll just quickly say that I'm done with school. Finally.

I've recently received the honor of being invited to Oman Community Blog, It has opened about two weeks ago and due to circumstances out of my influence I could not post in earlier opportunity. I just finished my first post there, and it's about my take on the educational system here in Oman, and the changes it desperately needs to undertake to set it on the straight track.

That post is available here, and the blog's link is here. Just wanted to tell you about those two things. If you'd like it, you can also respond with your observations here and not strictly there.

Later.

The Apple iPhone. Revisited.
By TI3GIB @ Sunday, July 01, 2007
[4 Comments][Permalink]
The response has not been overwhelming since
yesterday's release tip
. Four comments so far (yay!) but I'm sure that most of you just got away with curbing that enthusiasm. So, again, the longly-awaited Apple iPhone has release yesterday (29th of June) in the US bringing both iGeeks and non-iGeeks into geek-mode frenzy.
Apple has never been good at keeping secrets, so there really weren't any surprises with the release. All initial reports indicate that all release devices are still working perfectly, excluding a few that say their iPhones will not activate.
That is quite a serious problem, because you see, until you activate your iPhone it's just a 600$ piece of paperweight. All iPhones features will not work until activation and not only the telephone ones (Calls, Messages, Email, Internet). They all come from the store unactivated and you have to do that through the newest version of iTunes (which is already a problem for some Microsoft 64-bit users). A valid AT&T two-year plan is mandatory, and the activating process simply is when you choose which plan you want.
Innovation aside, the technical specifications of the iPhone are modest and outdated at best. On technical sheets, the iPhone easily loses to a lot of phones, and badly beaten by some others. The iPhone will however not get away to be the great phone it's set to by competing with what's already here, but by widening the combat arena a little. It's not meant to impress anyone with it's 2 Megapixel camera, tech-ancient processing or memory. It however is going to thrill a lot of people with it's 4 or 8 Gb of storage crammed into the unbelievably thin 11.6 millimeter case. It's amount of sensors will leave you careful of your every gesture. It's multi-touch large screen displaying that sleek intuitive user interface will leave you in awe.
But it's no where near perfect. The battery talk times are overrated as opposed to Apple advertising. It can open documents an view them, but it cannot edit any. No memory card expandability. No Instant Messaging. No voice recognition. No Java or Flash technology in the integrated Safari web browser. The 2MP is average at best in snapshots, and it does not capture videos. No MMS capability. No 3G capability. YES, NO 3G CAPABILITY. No Interchangeable battery, as in after 300-400 charges the battery loses power immensely and you have to send it in for replacement. A lot of professional reviewers did not like the text-input system, and judged the on-screen keyboard to be buggy and annoying. Shockingly, No way of copy-paste-ing. No user ringtones.
Of course most of you by know realize what the AT&T exclusive mandatory subscription means. It does not have a SIM card slot, which means it will not work on any other service provider, so it should be at least a year until we hear of any iPhones coming our way. Some news are starting to appear that a 3G-capable iPhone is planned to be announced for Europe with Vodafone affiliation soon. I just checked the accessories it may come with, and the only one I found so far was the Bluetooth Headset+Dock for around 130$. I don't know if it will work with other Bluetooth headsets but from the look of things, Apple will not be that pocket-friendly.
I don't think the iPhone revolutionizes the mobile phone industry. It just creates the possibility that a lot of phone makers will be reconsidering the way they design mobile phones. I can't say when, but I'm certain that a lot of "iPhone-Killers" coming in the near future. Companies like Nokia, Sony Erricsson, LG, Motorolla and Samsung will start to reconsider how they implement the already wonderful technologies they have into the real world. Maybe, as Apple suggests, it IS time to ditch the current "Screen and Text Entry Buttons" design, and change it to something different and better. That and buttons are so 2005.
If I had the money will I get one ? Sure, but with my current consumer-consciousness, and if I ever "had the money" *Wipe tear now* I'm almost certain I will be requiring some changes before throwing in to an Apple product. To think about it, my current P990i does everything the iPhone does, not as intuitively or skinny-ly the iPhone does it, but with a few firmware revisions with stress on beautifying the Web Browser, I say, very offensively, they come pretty close.
Respond. Ohh and don't curb it this time. Wink.
Linkage :-
Engadget :
How does the iPhone stack in total cost ?
Engadget :
iPhone Facts from the early reviews.

Engadget :
Apple iPhone HD Video Walkthrough and Hands On
Apple :
Guided Tour
Labels: Internet, Me, Technology