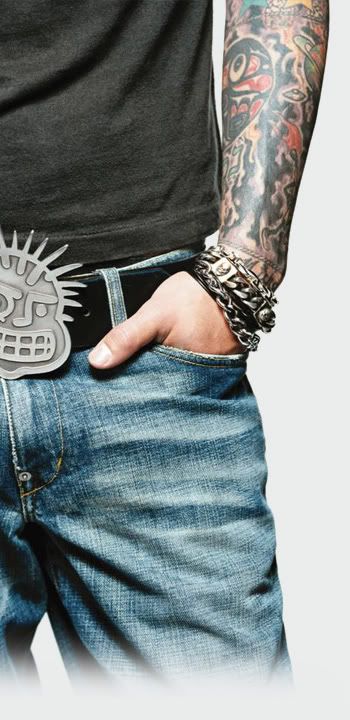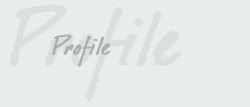 Name : Mohammed
Age : 17
About : Free. Spam. Sex. Penis Enlargement. Online Dating. Webcams. XXX. Make Money Now. Join Adult Group. Please Update Your Credit Card Information. Free iTunes Downloads. Welcome To The Junkbox




g Blogger Draft
g It's here !
g Land Of The Free The Pussies
g Save Internet Webcasting
g Shloggerism
g Casual People & The News
g Dusty Music
g Did Steve Tell You That ?
g Oman Mobile, Fuck You
g Gonu Early Pictures - Oman Shaken



g January 2006
g October 2006
g November 2006
g December 2006
g January 2007
g February 2007
g March 2007
g April 2007
g May 2007
g June 2007
g July 2007
g August 2007
g September 2007
g October 2007
g November 2007
g December 2007
g January 2008
g February 2008
g March 2008
g April 2008
g May 2008
g June 2008
g July 2008
g August 2008
g September 2008
g December 2008
g January 2009
g February 2009
g March 2009


g Bogus
g Nella
g Snooky
g NaBHaN
g NightFace
g Human's Mechanic
g Phat
g Fast Hacking
g Frozen Echo (M987)
g Fatamoo
g Oblivious
g Silent Waves
g Amjad
g مال الحنافش


; Internet
g Wikipedia
g Blogger (Blogspot)
g Gmail
g Google
g IMDb
g Babel Fish
g YouTube
g Live365 Internet Radio
g Odeo
g 4Shared Hosting

; Forums
g سبلة العرب
g سبلة عمان
g OmanForum
g English Sabla Forum
g OmanServ Forum

; Blogging & Special Blogs
g Saudi Blog Aggregator
g Bloggers4Oman
g المدونات العمانية
g Ahmed Al-Najad

; News
g QJ Network
g Engadget
g Joystiq
g Autoblog
g TheWeek
g Digital Photography Review

; Internet Shows
g The Hotspot Podcast Show
g The Liquid Generation Show Podcast
g The 1UP Show Video Podcast
g PurePwnage

; بالعربي ...
g منتديات موقع الألعاب العربي
g منتديات جيم ماستر للألعاب
g منتديات المشاغب
g منتديات نقاش الحب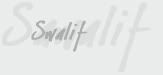 g Comedy
g Funny
g Music
g Comedy
g Rants
g Gaming
g Life
g Me
g Technology
g Oman
g Blog(s)
g Movies
g TV
g Analysis
g Just Pisses Me Off
g Internet



=================


None of the material in this blog is copyrighted
Intellectual theft strongly welcomed
Artwork and Layout : TI3GIB
Image Courtesy : MXPX - Before Everything Cover
This blog is best viewed on Internet Explorer 7 or Firefox 2
@ 1024X768 Resolution.
First Launched at : January 5th, 2007
=================
The Apple iPhone. Revisited.
By TI3GIB @ Sunday, July 01, 2007
[4 Comments][Permalink]
The response has not been overwhelming since
yesterday's release tip
. Four comments so far (yay!) but I'm sure that most of you just got away with curbing that enthusiasm. So, again, the longly-awaited Apple iPhone has release yesterday (29th of June) in the US bringing both iGeeks and non-iGeeks into geek-mode frenzy.
Apple has never been good at keeping secrets, so there really weren't any surprises with the release. All initial reports indicate that all release devices are still working perfectly, excluding a few that say their iPhones will not activate.
That is quite a serious problem, because you see, until you activate your iPhone it's just a 600$ piece of paperweight. All iPhones features will not work until activation and not only the telephone ones (Calls, Messages, Email, Internet). They all come from the store unactivated and you have to do that through the newest version of iTunes (which is already a problem for some Microsoft 64-bit users). A valid AT&T two-year plan is mandatory, and the activating process simply is when you choose which plan you want.
Innovation aside, the technical specifications of the iPhone are modest and outdated at best. On technical sheets, the iPhone easily loses to a lot of phones, and badly beaten by some others. The iPhone will however not get away to be the great phone it's set to by competing with what's already here, but by widening the combat arena a little. It's not meant to impress anyone with it's 2 Megapixel camera, tech-ancient processing or memory. It however is going to thrill a lot of people with it's 4 or 8 Gb of storage crammed into the unbelievably thin 11.6 millimeter case. It's amount of sensors will leave you careful of your every gesture. It's multi-touch large screen displaying that sleek intuitive user interface will leave you in awe.
But it's no where near perfect. The battery talk times are overrated as opposed to Apple advertising. It can open documents an view them, but it cannot edit any. No memory card expandability. No Instant Messaging. No voice recognition. No Java or Flash technology in the integrated Safari web browser. The 2MP is average at best in snapshots, and it does not capture videos. No MMS capability. No 3G capability. YES, NO 3G CAPABILITY. No Interchangeable battery, as in after 300-400 charges the battery loses power immensely and you have to send it in for replacement. A lot of professional reviewers did not like the text-input system, and judged the on-screen keyboard to be buggy and annoying. Shockingly, No way of copy-paste-ing. No user ringtones.
Of course most of you by know realize what the AT&T exclusive mandatory subscription means. It does not have a SIM card slot, which means it will not work on any other service provider, so it should be at least a year until we hear of any iPhones coming our way. Some news are starting to appear that a 3G-capable iPhone is planned to be announced for Europe with Vodafone affiliation soon. I just checked the accessories it may come with, and the only one I found so far was the Bluetooth Headset+Dock for around 130$. I don't know if it will work with other Bluetooth headsets but from the look of things, Apple will not be that pocket-friendly.
I don't think the iPhone revolutionizes the mobile phone industry. It just creates the possibility that a lot of phone makers will be reconsidering the way they design mobile phones. I can't say when, but I'm certain that a lot of "iPhone-Killers" coming in the near future. Companies like Nokia, Sony Erricsson, LG, Motorolla and Samsung will start to reconsider how they implement the already wonderful technologies they have into the real world. Maybe, as Apple suggests, it IS time to ditch the current "Screen and Text Entry Buttons" design, and change it to something different and better. That and buttons are so 2005.
If I had the money will I get one ? Sure, but with my current consumer-consciousness, and if I ever "had the money" *Wipe tear now* I'm almost certain I will be requiring some changes before throwing in to an Apple product. To think about it, my current P990i does everything the iPhone does, not as intuitively or skinny-ly the iPhone does it, but with a few firmware revisions with stress on beautifying the Web Browser, I say, very offensively, they come pretty close.
Respond. Ohh and don't curb it this time. Wink.
Linkage :-
Engadget :
How does the iPhone stack in total cost ?
Engadget :
iPhone Facts from the early reviews.

Engadget :
Apple iPhone HD Video Walkthrough and Hands On
Apple :
Guided Tour
Labels: Internet, Me, Technology
4 Comments:
;By

Amjad, at July 01, 2007 11:23 PM
gcheck this..

http://youtube.com/watch?v=hvNujZ3ZDKs

lol
;By

Amjad, at July 01, 2007 11:30 PM
gand this:

http://www.youtube.com/watch?v=Vy20b7pCcrY

I just saw this one. It will kill you in rage!!
;By

muscati, at July 02, 2007 1:09 AM
gIt's one sexy looking device, but I wouldn't buy it until it has at the very least MMS. And no way I'd buy a device that ties me to an operator for two years, but then again Americans are stupid and their cellular companies rip them off that way. They have no idea that you can buy unlocked phones if they want.

By the way, it does have a SIM slot. It's accessible by pressing with a paper clip. I saw pictures on Engadget two days ago.
;By

NiGhTFaCe, at July 02, 2007 3:23 AM
gApple cheats people with what they can provide. But, its not necessary to have in a phone.

Get Sony Ericsson W960, It got almost everything!