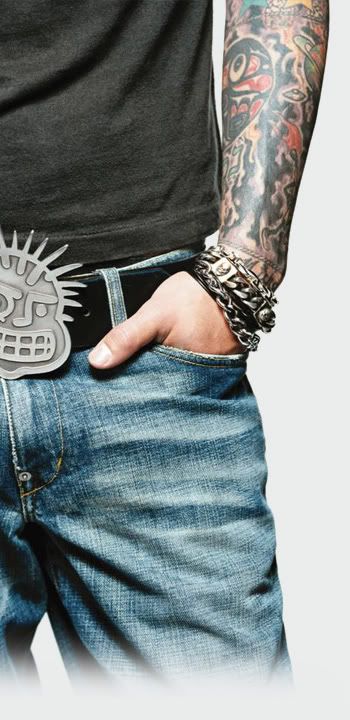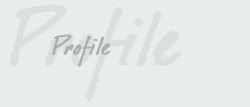 Name : Mohammed
Age : 17
About : Free. Spam. Sex. Penis Enlargement. Online Dating. Webcams. XXX. Make Money Now. Join Adult Group. Please Update Your Credit Card Information. Free iTunes Downloads. Welcome To The Junkbox




g Take on Education + Oman Community Blog
g The Apple iPhone. Revisited.
g Blogger Draft
g It's here !
g Land Of The Free The Pussies
g Save Internet Webcasting
g Shloggerism
g Casual People & The News
g Dusty Music
g Did Steve Tell You That ?



g January 2006
g October 2006
g November 2006
g December 2006
g January 2007
g February 2007
g March 2007
g April 2007
g May 2007
g June 2007
g July 2007
g August 2007
g September 2007
g October 2007
g November 2007
g December 2007
g January 2008
g February 2008
g March 2008
g April 2008
g May 2008
g June 2008
g July 2008
g August 2008
g September 2008
g December 2008
g January 2009
g February 2009
g March 2009


g Bogus
g Nella
g Snooky
g NaBHaN
g NightFace
g Human's Mechanic
g Phat
g Fast Hacking
g Frozen Echo (M987)
g Fatamoo
g Oblivious
g Silent Waves
g Amjad
g مال الحنافش


; Internet
g Wikipedia
g Blogger (Blogspot)
g Gmail
g Google
g IMDb
g Babel Fish
g YouTube
g Live365 Internet Radio
g Odeo
g 4Shared Hosting

; Forums
g سبلة العرب
g سبلة عمان
g OmanForum
g English Sabla Forum
g OmanServ Forum

; Blogging & Special Blogs
g Saudi Blog Aggregator
g Bloggers4Oman
g المدونات العمانية
g Ahmed Al-Najad

; News
g QJ Network
g Engadget
g Joystiq
g Autoblog
g TheWeek
g Digital Photography Review

; Internet Shows
g The Hotspot Podcast Show
g The Liquid Generation Show Podcast
g The 1UP Show Video Podcast
g PurePwnage

; بالعربي ...
g منتديات موقع الألعاب العربي
g منتديات جيم ماستر للألعاب
g منتديات المشاغب
g منتديات نقاش الحب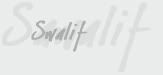 g Comedy
g Funny
g Music
g Comedy
g Rants
g Gaming
g Life
g Me
g Technology
g Oman
g Blog(s)
g Movies
g TV
g Analysis
g Just Pisses Me Off
g Internet



=================


None of the material in this blog is copyrighted
Intellectual theft strongly welcomed
Artwork and Layout : TI3GIB
Image Courtesy : MXPX - Before Everything Cover
This blog is best viewed on Internet Explorer 7 or Firefox 2
@ 1024X768 Resolution.
First Launched at : January 5th, 2007
=================
Potty Potter
By TI3GIB @ Tuesday, July 24, 2007
[8 Comments][Permalink]
I can't believe this worldly phenomenon of this Harry Potter character. To me, it's incomprehensible which part in exact tagged him the Mother Teresa of our generation, and just like anything incomprehensible to me, I hate it. I can't say that I'm in position to speak as the caretaker of literature, but I think we're a huge disappointment. Where there were illustrious books that marked their respected eras, we have nothing but a boy with a wand and a scar to show for.
It's a good thing. Taking forward with children literature and get them just as interested in reading as they are in sports or toys, but It's worrisome how the series has taken a life of it's own. [Textbook Moral Speech] A life that is more interest in the economic value, than in the moral and intellectual ones. Perhaps that is the cause to our social decay, using the power of influence to maximize return profit [/Textbook Moral Speech]
Yes. That's what I think. JK Rolling sells books and doesn't write them, she made sure of it to go that way. It's over-whelming the amount of lawsuits her books have stirred, and the amount of controversy that came from Christian's frustration about the obscurity in promoting wizardry while denunciating faith. All, only to create the media frenzy that Harry Potter is today.
"But it's a nice story !". What-the fuck-ever. Cultural infantilism is intolerable, and that should be more than enough reason for me or anyone to stop reading it. Get over it, this is no where near close to becoming the best shot at portraying the battle between good and evil. In fact it's so far from it that it's just a little dot in it's horizon. There are books that personify that genre more capably. Some of these books are even specifically targeted for children and adolescents to cope with their tender understanding.
The last time I remember, witches and wizards were burned at stakes, not given merit house points or whatever. There's no harm in embracing fantasy and imagination but it has to be vehemently denunciated if it was paired with reality the way the fans of the series do. It's psychologically devastating to later get them to draw the line between fiction and reality, and that's exactly what happened, reports are surfacing all over the internet that child psychologists are receiving patients who need help in dealing with preparing to or 'losing a loved one'. I mean come-the fuck-on.
and Let's be honest. Rowlings style is only mediocrely functional. It's without the pleasures that fiction can outclass non-fiction in. The prose is shepardly and the characters are repetitive and expected. Ron Weasly will always shriek in a high-pitched voice when you expect him to. Hermione Granger will always strike back and correct him very matter-of-factly. Harry Potter will always be awarded instead of punished for his mischief and destructive curiosity.
If JK Rowling is the queen of modern mainstream fiction, then Dan Brown has to be the king of it, he just happens to be one my favorite authors. Yes, The Da Vinci Code also falls in the mainstream category, but even if you take the overwhelming public interest in it, you're still left with a good read. Maybe too cliched for some people in the way it builds the suspense, and yes maybe some of the controversy set in the pages is a intentionally planted, but if you take those factors out, you're still left with a good enjoyable very-well-written read.
To conclude, I have to say that my frustration mostly comes from the danger I see when I know that there's a big chance that the young (and adult) generations will have to live in the shadows of he who lived. Unfair and undeserving to people who can really write good stories, with responsible moral content and elaborate prose form. Now, I'll go back to read My Life by Bill Clinton . (Great Storytelling Btw)
Update :-
Found this great article in a blog that I read periodically (
Who is IOZ ?
). The guy does it so much better than I do. Can be found
here
.
Labels: Daddy Like, Just Pisses Me Off, Rants
8 Comments:
;By

Monkiette, at July 24, 2007 7:56 PM
gI'd like to start by telling you how much of a load of bull this article is and just proves your ignorance in the name of The Harry Potter series. The Harry Potter series may lack the intellectual value books such as the Divini code may have but are heavily compensated with the level of moral value.The books encourage bravey, nobility, friendship and a sense of real life reality. Where our protagonist is not some heroic, flawless perfection of the authors imagination but a real person, with flaws and doubts about the path that has chosen them. It widens childrens and adults imaginations all alike, and devours them into worlds of wonderful secrets and mysteries. The Harry Potter theme has also resulted in the union of people all over the world, as different as they maybe over one common love. the love for Harry Potter and His friends.Harry potter is a symbol of hope to all of us, in a world full of despair, bombings and murder. Harry Potter will live in our hearts, with cause, for in a world so filled with death and pain do we not need a reason to live? a reason to hope? to believe in the battle of good VS evil and that good will eventually prevail?

- You my friend should try reading one of the books some time, you apparently need it.

Potty Potter ur ass! Ti3:p
;By

Monkiette, at July 24, 2007 7:57 PM
gTrying actually reading the book, you'll get what i'm talking about
;By

TI3GIB, at July 24, 2007 10:07 PM
gMonkiette
Watch this : http://www.youtube.com/watch?v=uOIYsGVyg8M

Then tell me what you think ...
;By

IOZ, at July 26, 2007 1:07 AM
gYou write well. You should read this and see if you don't change your mind about Dan Brown.

I would be relatively unconcerned with the effects of Harry Potter on either literature or the collective psyche of the post-literary world. It will result in several neologisms and that's about all. It's too scattershot to otherwise make a difference.

Consider the volume of Lord of the Rings metaphorizing that predated the so-called War on Terror. Now imagine trying to sell the apocalypse with Potter. It cannot be done.
;By

Nella, at July 26, 2007 8:31 AM
gum..ahh..i saw the youtube video..and xD

harry potter would've been put to death? what kinda magic did he ever use that would make him that bad?

he's like superman, cept he's got a wand instead of tights xD

and b4 harry potter even came to life i used to like magic,..good magic that is :P

magic has been in all kids books and cartoons, why the big fuss about harry potter? isn't the same?
;By

TI3GIB, at July 27, 2007 6:11 AM
gIOZ
I, too, would be relatively unconcerned with such effects on established readers. The concern comes from the effects on non-avid readers, or casual readers. It's almost unheard of to start a conversation with one of these people without hearing a thing or two about Harry Potter.

I followed up on the link you provided. Very very sharp, a little too sharp considering that the style Dan Brown writes with forces you to read his books at his pace and not yours.

Maybe I'm wrong.

Nella
It's not about magic. It's about Harry Potter, and it's not about Harry Potter, the character, but Harry Potter the book.
;By

muscati, at July 27, 2007 7:46 PM
gI haven't read the Harry Potter books, but from what I hear they're very good. I think it takes quite a bit of talent to write a book that's equally readable by both children and adults. These kids got the love of reading back to kids in an age where tv, movies and the internet had just about killed it. The fact that it is about witchcraft and wizardry is irrelevant as far as I'm concerned. When I was in my early teens I read the Lord of the Rings trilogy and it captured my imagination like nothing before had. It launched me into a lifetime love of books and reading. In the beginning it was fantasy and science fiction but later I went into reading the classics, literature, non-fiction and so on; and now I read so many different genres without prejudice.

I may not have fallen into the Harry Potter book addiction, but I can totally understand it. It's a wonderful thing to be so engrossed in a book and care for its characters. You might not be into the same things, but don't belittle the others who are. You have your thing. Let them have theirs.
;By

x~nezitiC, at July 28, 2007 3:27 AM
gI agree with Ti3gib. I think We should get busy with something more useful, read a scientific book better than 800 pages of wizards fighting wizards fighting monsters hitting box offices get billions of dollars out of the poor and rich, while millions die of hunger. Salam.