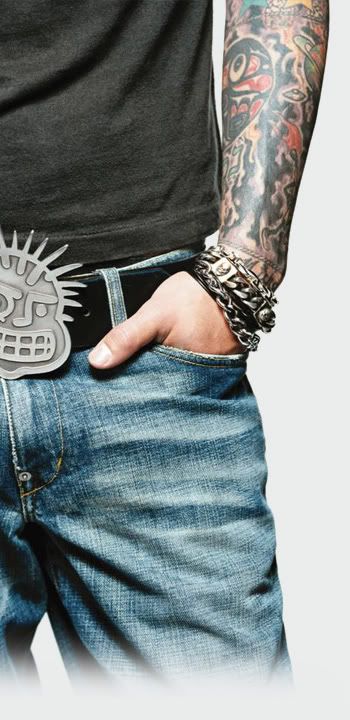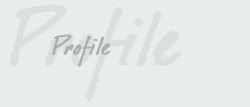 Name : Mohammed
Age : 17
About : Free. Spam. Sex. Penis Enlargement. Online Dating. Webcams. XXX. Make Money Now. Join Adult Group. Please Update Your Credit Card Information. Free iTunes Downloads. Welcome To The Junkbox




g The Apple iPhone. Revisited.
g Blogger Draft
g It's here !
g Land Of The Free The Pussies
g Save Internet Webcasting
g Shloggerism
g Casual People & The News
g Dusty Music
g Did Steve Tell You That ?
g Oman Mobile, Fuck You



g January 2006
g October 2006
g November 2006
g December 2006
g January 2007
g February 2007
g March 2007
g April 2007
g May 2007
g June 2007
g July 2007
g August 2007
g September 2007
g October 2007
g November 2007
g December 2007
g January 2008
g February 2008
g March 2008
g April 2008
g May 2008
g June 2008
g July 2008
g August 2008
g September 2008
g December 2008
g January 2009
g February 2009
g March 2009


g Bogus
g Nella
g Snooky
g NaBHaN
g NightFace
g Human's Mechanic
g Phat
g Fast Hacking
g Frozen Echo (M987)
g Fatamoo
g Oblivious
g Silent Waves
g Amjad
g مال الحنافش


; Internet
g Wikipedia
g Blogger (Blogspot)
g Gmail
g Google
g IMDb
g Babel Fish
g YouTube
g Live365 Internet Radio
g Odeo
g 4Shared Hosting

; Forums
g سبلة العرب
g سبلة عمان
g OmanForum
g English Sabla Forum
g OmanServ Forum

; Blogging & Special Blogs
g Saudi Blog Aggregator
g Bloggers4Oman
g المدونات العمانية
g Ahmed Al-Najad

; News
g QJ Network
g Engadget
g Joystiq
g Autoblog
g TheWeek
g Digital Photography Review

; Internet Shows
g The Hotspot Podcast Show
g The Liquid Generation Show Podcast
g The 1UP Show Video Podcast
g PurePwnage

; بالعربي ...
g منتديات موقع الألعاب العربي
g منتديات جيم ماستر للألعاب
g منتديات المشاغب
g منتديات نقاش الحب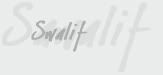 g Comedy
g Funny
g Music
g Comedy
g Rants
g Gaming
g Life
g Me
g Technology
g Oman
g Blog(s)
g Movies
g TV
g Analysis
g Just Pisses Me Off
g Internet



=================


None of the material in this blog is copyrighted
Intellectual theft strongly welcomed
Artwork and Layout : TI3GIB
Image Courtesy : MXPX - Before Everything Cover
This blog is best viewed on Internet Explorer 7 or Firefox 2
@ 1024X768 Resolution.
First Launched at : January 5th, 2007
=================
Take on Education + Oman Community Blog
By TI3GIB @ Tuesday, July 24, 2007
[7 Comments][Permalink]
I know, I know. It's been a while, not my fault so save it. No time or point of a life update now, but I'll just quickly say that I'm done with school. Finally.

I've recently received the honor of being invited to Oman Community Blog, It has opened about two weeks ago and due to circumstances out of my influence I could not post in earlier opportunity. I just finished my first post there, and it's about my take on the educational system here in Oman, and the changes it desperately needs to undertake to set it on the straight track.

That post is available here, and the blog's link is here. Just wanted to tell you about those two things. If you'd like it, you can also respond with your observations here and not strictly there.

Later.

7 Comments:
;By

Balqis, at July 24, 2007 6:27 PM
gSo what was your score
;By

TI3GIB, at July 24, 2007 8:13 PM
gA+, A+, A-, A-, B+, B-, D+, D, D, D-

77%. Technical College here I come :D
;By

Anonymous, at July 24, 2007 11:19 PM
gHiiii ti3jib, passing by to say i liked your article in OCB. specially the part where you mention the need to replace those who merely witnessed modernization with those who live it.
;By

Per Your Request, at July 24, 2007 11:52 PM
gWhat are your plans, major? actually what would be the perfect outcome?
Is technical College where you want to go or are you saying that as a sign of defeat?
Sorry for the multiple questions, Im just interested in knowing how the system works in your situation.
;By

Amjad, at July 26, 2007 11:07 AM
gThis comment has been removed by the author.
;By

Amjad, at July 26, 2007 11:17 AM
gasshole .. you got lots of A's, lol..

My two A's and one B in the scientific subjects became one B, one C and one D.. :-(

BTW! I totally forgot to tell you yesterday that the certificates arrived school and some of the mates went yesterday to take their certificates, and even passed by the Ministry of Foreign Affairs to get their certificates stamped! Totally forgot to tell you.. Did you know? I couldn't go yesterday though. I will go on Saturday and will pass by the Ministry of Education to see if they will let me check my papers or not.
;By

TI3GIB, at July 27, 2007 6:23 AM
gآمنة
Thaaaanks a million.

Per Your Request
My initial plan was to either get accepted to any major in Sultan Qaboos University and then transfer to what I would be feel to be more suitable or study Creative Multimedia in Malaysia.

With my scores, I'm pretty sure that SQU is a no-go, so I'm pretty much focusing on Malaysia right now. I'm even considering doing a double-major in their London campus, but it's too early to specualte on such.

If that didn't work out, then .. I don't know for now.

Amjad
I hate you. I postponed everything to Saturday because I thought the certificates aren't gonna be there.

I know you studied like hell. I didn't do shit and we both got Ds. I love it how charming this all is.