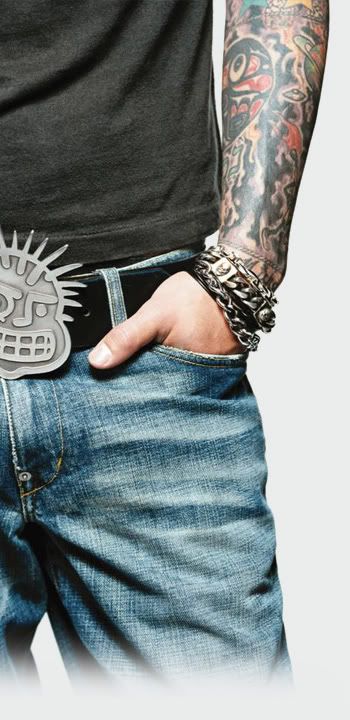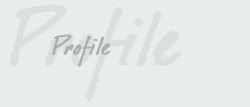 Name : Mohammed
Age : 17
About : Free. Spam. Sex. Penis Enlargement. Online Dating. Webcams. XXX. Make Money Now. Join Adult Group. Please Update Your Credit Card Information. Free iTunes Downloads. Welcome To The Junkbox




g Get A Room, You Two
g Eternal Sunshine Of The Dangerous Mind
g Badvertising
g How Did You Spend Your Extra Second ?
g Say Your Goodbyes, Palestine Dies On January 9th
g Tagged : My Favorite Shoes
g Back To Basics
g Question
g Subtitles
g Who The Hell Is Talal Al-Rashdi ?



g January 2006
g October 2006
g November 2006
g December 2006
g January 2007
g February 2007
g March 2007
g April 2007
g May 2007
g June 2007
g July 2007
g August 2007
g September 2007
g October 2007
g November 2007
g December 2007
g January 2008
g February 2008
g March 2008
g April 2008
g May 2008
g June 2008
g July 2008
g August 2008
g September 2008
g December 2008
g January 2009
g February 2009
g March 2009


g Bogus
g Nella
g Snooky
g NaBHaN
g NightFace
g Human's Mechanic
g Phat
g Fast Hacking
g Frozen Echo (M987)
g Fatamoo
g Oblivious
g Silent Waves
g Amjad
g مال الحنافش


; Internet
g Wikipedia
g Blogger (Blogspot)
g Gmail
g Google
g IMDb
g Babel Fish
g YouTube
g Live365 Internet Radio
g Odeo
g 4Shared Hosting

; Forums
g سبلة العرب
g سبلة عمان
g OmanForum
g English Sabla Forum
g OmanServ Forum

; Blogging & Special Blogs
g Saudi Blog Aggregator
g Bloggers4Oman
g المدونات العمانية
g Ahmed Al-Najad

; News
g QJ Network
g Engadget
g Joystiq
g Autoblog
g TheWeek
g Digital Photography Review

; Internet Shows
g The Hotspot Podcast Show
g The Liquid Generation Show Podcast
g The 1UP Show Video Podcast
g PurePwnage

; بالعربي ...
g منتديات موقع الألعاب العربي
g منتديات جيم ماستر للألعاب
g منتديات المشاغب
g منتديات نقاش الحب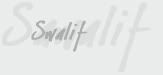 g Comedy
g Funny
g Music
g Comedy
g Rants
g Gaming
g Life
g Me
g Technology
g Oman
g Blog(s)
g Movies
g TV
g Analysis
g Just Pisses Me Off
g Internet



=================


None of the material in this blog is copyrighted
Intellectual theft strongly welcomed
Artwork and Layout : TI3GIB
Image Courtesy : MXPX - Before Everything Cover
This blog is best viewed on Internet Explorer 7 or Firefox 2
@ 1024X768 Resolution.
First Launched at : January 5th, 2007
=================
Scorpions : Humanity Hour 1
By TI3GIB @ Monday, September 24, 2007
[2 Comments][Permalink]
Overview :-

After three years of studio absence, the legendary Scorpions come back with a new release. Humanity Hour 1 (Humanity Hour One) is the band's 21st album and if you're expecting little music maturity, prepare to get your socks knocked off.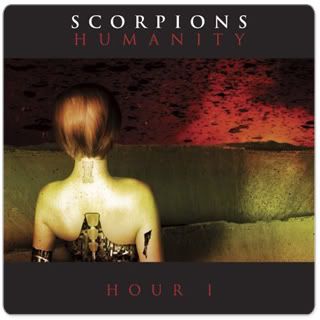 The album is a conceptual album, the theme being a battle between human and robots. It vaguely appears throughout the songs, but somewhere between the stunningly fitting vocals, the heavy metal drive and the catchiness of the tunes, you care less about it.
The width of album is quite admirable, James Michael & Desmond Child (Producers) managed to make vastly diverse without compromising it's honesty. At times it gets excessively pop-like, but easily picks up the pace in songs like "321" & "You're Lovin' Me To Death" where the hard European guitar tones take over.
Almost half the songs in the album are rock ballads, and the other half is a mix of slowed down heavy metal, classic hard rock and fusions of a few things. One would think that after almost 40 years of throaty rock singing, Klaus Meine's voice would sound naturally lesser than expected, but the unnaturally unexpected hits and the performance in the songs are immaculate. The guitars tunes are great, but the tones are somewhat unremarkable, and the solos are good, but there's nothing special in them as well.
"The Cross" features Billy Corgan (of Smashing Pumpkins) and there are a few other features and contributions, none of which are compellingly noteworthy. What is noteworthy however, is the news about this being the band's last album. Klaus in the last track, the "Humanity" (very epic track), keeps repeating 'Goodbye' a lot. If indeed the news turn out to be true, then this is such a dramatic way to end the life of probably the best Hard Rock band alive.
This is really worth finding. Listen to it.
Details :-
| | |
| --- | --- |
| Artist : | Scorpions |
| Album : | Humanity : Hour 1 |
| Release : | August 28, 2007 by |
| Genre : | Hard Rock |
| Download | [RapidShare] Password in Comments |
| Rating : | 9/10 |


Track list :-
1. Humanity 1(3:26)
2. The Game Of Life (4:04)
3. We Were Born To Fly (3:59)
4. The Future Never Dies (4:03)
5. You're Lovin' Me To Death (3:15)
6. 321 (3:5)
7. Love Will Keep Us Alive (4:32)
8. We Will Rise Again (3:49)
9. Your Last Song (3:44)
10. Love Is War (4:20)
11. The Cross (4:28)
12. Humanity (5:26)

Streams :-
Apart from the download link above, I've selected two tracks for streaming and downloading.

Scorpions > The Future Never Dies (4:03)

[Download File]


Scorpions > You're Lovin' Me To Death (3:15)

[Download File]

Labels: Music




Sexiest Gadget Ever
By TI3GIB @ Saturday, September 22, 2007
[1 Comments][Permalink]

On average, I read somewhere between 50-70 articles on technology and gadget news per day. I've never ever reblogged any of these articles here, because, if any, people shouldn't be here reading something they can read somewhere more dedicated.

This all changes today, because I just saw the

R3 UMPC

from Asus, and I feel utterly compelled to let people know about it. Asus haven't release any technical details so far, but it appears that the device sports a 4.8-inch screen with 1024 x 600 resolution, a fingerprint reader, a video conference webcam and built-in GPS.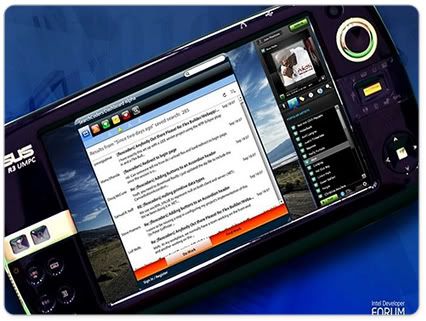 It just looks absolutely astonishing, and that screen looks incredible. The whole glossy button-crammed face, it's just gorgeous. I wouldn't mind getting one if they keep the prices down, not screw up the text-input system (fancy word for screen keyboard) like Apple did with the iPhone, include multiple SSD drive options, and of course a solid OS.
It's based on the new Intel Menlow platform which was previewed in a few devices aside to the R3 in IDF2007. This new platform is going sounds very promising in terms of what UMPC's (Ultra Mobile Personal Computers) in the next year are going to be like.
I can't wait for more details on this. Below, Asus' Keynote in
IDF2007
, which shows a few screen on what the UI should look like.
Labels: Daddy Like, Technology
حبيـــبتي السمراء
By TI3GIB @ Saturday, September 15, 2007
[8 Comments][Permalink]
Lightbox Script & September Photography
By TI3GIB @ Friday, September 14, 2007
[5 Comments][Permalink]
I just finished installing the extremely lovely Lightbox 2 image resizing hack, which I've been looking for for months now. It's a really really nice and organized way of keeping thumb nailed photographs on a web page, and it's extremely easy to install.

Now, when you click on any of these pictures below, it will take you to an enlarged version of that image without taking you to a different page or showing up as a pop up. It's really really slick.

As for the photographs. I've had some of those for a while and I completely forgot that I have a photography label here. Most of those are experiments with post processing, so ... whatever.

Here we go

Labels: Blog(s), Photography
ReBlog : Child Is Another Word For Punchbag
By TI3GIB @ Wednesday, September 12, 2007
[4 Comments][Permalink]
You heard me. I saw this post on N00b's blog and I think it speaks a very important message. It talks about some very common parenting mistakes which a lot of parents fall in, putting blame on other things when a child runs into a wrong situation.

In the post, she gave this example ...


A child was running in the living room, suddenly tripped and hit his jaw on a table.

The mother comes running, picks up her crying child, and tries to calm him down: It's okay honey, it's okay, what hit you? The evil table? Don't worry, I'll hit the table! Atta! Bad table, Atta!
These children grow to have a very unrealistic sense of status. It teaches them not to take responsibility and it makes them think that most of the times people will disregard their mistakes or take blame for them.
She quotes the gentleman from the post saying that "Perhaps if you made the child understand that if he hadn't been running around, he wouldn't have hurt is jaw", which is a rather more rectified manner of dealing.
If I were to raise that child, I'd bitchslap that little asshole to death. What's he doing running around the house anyway ? Some of you might think that hitting children is the most severe solution or punishment, and that talking could be more efficient in making them understand their mistakes.
Idealistically, talking would work, but in a world where are all people who do talk, talk shit, the reasoning in your argument starts to withdraw. It takes a lot of time, it's boring and your butt cheeks hurt from sitting down too long. Let's not forget that children are stupid, they forget stuff and whatever you had to say should be long gone after dinner.
A simple hook or jab on the other hand would work marvelously. I could go an and explain why that would work better, but since you think I'm right about everyone talking shit, I'll assume that you think I talk shit too (you're wrong). Either way, here are two situations to put you in the bigger picture.
[ Situation 1 ]
*Child Runs around the house and knocks down vase*
Dad : Sarah ?
*Seven year old Sarah runs enthusiastically into the room*
Dad : Who broke the vase ?
Sarah : I was playing with Jane and Laurie and we broke it by mistake. Sorry Daddy.
Dad : Ohh Sarah, there darling .. It's okay, just remember that you shouldn't be running around the house, because you might 'hurt yourself'.
-----------------------------------

You don't need a masters in child psychology to know that probably it will take less than a week until Sarah "hurts herself" again (a.k.a break something more valuable than her).
-----------------------------------

[ Situation 2 ]
*Child Runs around the house and knocks down vase*
Dad : Sarah ?
*Seven year old Sarah runs enthusiastically into the room*
Dad : Who broke the vase ?
Sarah : I was playing with Jan ...
*PUNCH PUNCH KICK !*
-----------------------------------

Hopefully. Sarah breaks a knee or something and you don't have to worry about anything breaking around the house for at least six months. Maybe even talk to a lawyer, and sue Jane & Laurie's parents and get some money off of them, and treat yourself to a day in the spa and two vases where the broken one was. You'll have six months to come up with a new solution so it's a win-win situation.
-----------------------------------
I rest my case.
How To Buy The New BMW X6 Without Being Gay ...
By TI3GIB @ Wednesday, September 12, 2007
[4 Comments][Permalink]
Kuwaiti, Bahraini, Saudi Arabian and Food Bloggers .. Should all suck cock (2)
By TI3GIB @ Sunday, September 09, 2007
[1 Comments][Permalink]
Read Part one here.

Bahraini Bloggers :-

I have no idea how the hell a country the size of a shoe box can be this noisy. I really don't know how it goes down there, but my best guess is that they walk around the neighborhood (there's only one neighborhood in Bahrain) and pick fights with anyone.

Bahraini Bloggers are like niggers that tell me I can't used the "N-Word" (niggaz bitchez) because it's a reminder of the slavery the black race had to through once upon a time. I am sick of people thinking like they deserve some kind of special treatment because they're "special". Let me get this straight. You have Oprah. You have the NBA. you have MTV and you have the biggest dicks I've seen (from pr0n lol w00t) and you tell me that I can't call you nigger? NIGGA PLEEZ !

You see. Bahraini Bloggers, very similarly to what niggers do, try to emphasize a certain right that they already have and act like they don't have it or have enough of it. Like freedom of speech for example. They're the loudest, most annoying, most boring, bitchiest herd on earth and I just wonder what the fuck is it more that they'd say if they were "completely entitled to freedom of speech".

What you're completely entitled to is shutting the fuck up and hoping that I wouldn't force you to suck a Kuwaiti (the biggest insult ever). Which reminds me, STOP PUSHING IT. You're so very openly swearing down ministers and public figures and call it "an attack on human rights" when you get gang-raped in prison for it. And there's always some sort of demonstration like "Free BASHAR !" or something ... Errm, why ? .. What's so special that Bashar would do once he's out of prison ? You should thank the people that are locking up Bashar, they're doing everyone the favor of me not getting pissed at some moron whose progress in typing on the keyboard is faster then his brain development.

Which brings me to my next point. Bahraini Bloggers are lousy, terrible, unintelligent human beings. What's the deal with the whole "No Shi'ee, No Sunni, Just Bahraini" shit ? Unless you've got all the Shiaas in Bahrain in one half, and the Sunna's in the other (that would like leave .. 5 meters of space between them) and you're punching the shit out of each other, cut the stupid crap. Why not embrace the things that make you different and project the ones that you can benefit from instead of being scared of profiling ?

The concept of human equality says that all people should be treated as one, not be one you idiots. So I'll make you a favor and change your slogan to "Not Sunni, Not Shiee, Just Plain Stupid". I know it sounds a little weird, but it's a good thing, because you can be something else as well as stupid, but when you're just Bahraini, that's it, you kiss that personality goodbye.

Fucktards.

Labels: Things That Should Suck Cock
Kuwaiti, Bahraini, Saudi Arabian and Food Bloggers .. Should all suck cock.
By TI3GIB @ Sunday, September 09, 2007
[3 Comments][Permalink]
One, throughout the reading one does in one's day, is bound to fall upon a piece of writing that would most be suitable for ass-wiping. One is a moron and doesn't usually say anything about it, but I will. We're gonna categorize it "Things That Suck Cock" (Not right now, because this layout needs immense work which I don't have time for ..)
The summer is supposedly over, but since I'm bumming around doing nothing (WOHOO !) I feel compelled every once in a while (Okay Quite Often. Okay A Lot. Jesus, ALL THE TIME OKAY ?) to practice my link clicking skills.
Despite my continues practicing, I still find it hard to score and instead I'm usually transfered to either a Kuwaiti, Bahraini, Saudi Arabian or Food Blogger (Food Bloggers often have Kuwait Bloggers, Bahraini Bloggers or Saudi Arabian Bloggers as part of their ingredients), and within the ramblings of these people, one (I thought we stopped talking in one, because one's a moron?) gets a pretty decent set of reasons of why KBSA (Kuwaiti + Bahraini + Saudi Arabian = كبسة) should suck cock. Here are some of mine.
Kuwaiti Bloggers :-
Well .. I think this one's quite obvious. Kuwaiti Bloggers should suck cock because that's what you do to someone who talks shit too much. You stuff something in and hope they'd continually gag themselves to death (Oh how sad, let's draw on their faces).
No really. These people have an extreme EXTREME case of lack of mental stimulation, and everything about their lives is sensual (as in senses -I saw, I heard, I want- not like two ladies groping each other kind of sensual). I've never ever came upon anyone that discusses a economicsociopolitical aspect about the everyday life in Kuwait. That unless you count "We're out of orange juice I'll send Peter and Suzie in the limo to get me some and spoon feed it to me" a dire of apocalyptic proportions.
There's something else that I've noticed. They just LOVE to do reviews. I swear if you look hard enough you can find some Kuwaiti fucktard that wrote a review on a pencil sharpener he just bought, but since they're Kuwaiti and all it would be a 150$ sharpener with like ... an LCD screen and an iPod Dock (I have no idea why). Real Kuwaiti Style.
You see, Kuwaiti people remind me of post-jail Paris Hilton. In two ways. One being the fact the think the rest of world give two shits worth of caring what time they woke up, the kind of toothpaste that they used (which they have a review on somewhere), the time they got out, where they went, what they did there, who they did whatever they did there with, what whoever they did whatever they did there with was wearing, what time they plan to finish and what time they really finished, the time they go to take a dunp, the time they finished taking a dump, and a review of the dump itself (usually with a picture and a five star scale) etc etc etc. The second that Kuwaiti people remind me of Paris Hilton is that they never wear underwear.
I'm pretty certain, because I'm yet to read a review on underwear. I'm not kidding, I
googled
it and in the first few pages there are no results to a review.
I'll go have dinner and do Bahrain later.
Labels: Things That Should Suck Cock
OCB : TeleMess (1)
By TI3GIB @ Monday, September 03, 2007
[0 Comments][Permalink]
Here
is the link to my last entry in the Oman Community Blog. I discuss -very politely- how fucking full of shit
OmanHell
is (very polite, eh ?). Read it up, and tell me what you think. Here or there.
Since that post, there seems to be some administrative changes in
OCB
, but it's still a good read (so far). I'll keep you updated (because that's really I have anything else to blog about).
Californication
By TI3GIB @ Sunday, September 02, 2007
[1 Comments][Permalink]
Since I've been spending a lot of my time lately watching a lot of television shows, I thought I could write about some of the stuff I've been following up regularly these days. I download most of these shows and you can find them on torrent websites.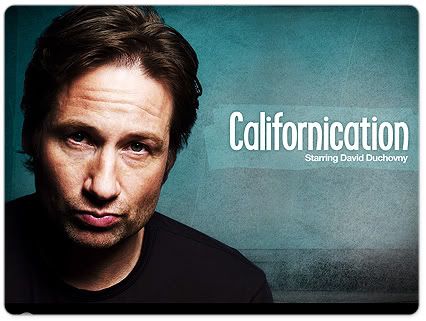 Californication
, a Showtime series production is the story of Hank Moody (played by David Duchovny) and his struggle to control the troubles of his professional writing career, family and sex life in a comic approach.
David, one of my favorite actors, is as ever, brilliant in this series. He's Agent Malder from back in the X-Files days, and his TV ability has barely softened up. So far, three 35 minute episodes have been aired from the 12 episodes of a the series and it's looking very very promising.
Showtime has finally done something better than their other disappointing current offerings. I can't think of any other show or movie that Showtime produced that can easily escape the mind, other than Weeds and Disturbia. Either way this show could really do it for them if they play their cards right. It's got everything, the plot, the drama, the comic relief and the sex, and trust me there's a lot of it.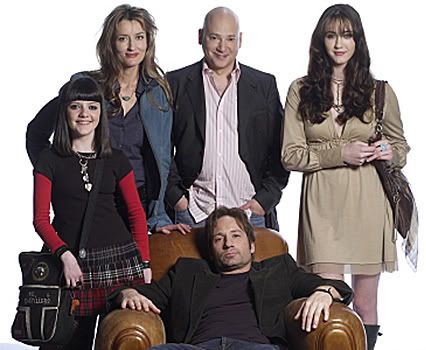 It's a really good show, and since it's in it's first episodes, you can still keep up. Download it, you won't be disappointed. Note : The show has language, nudity, softcore intercourse, do NOT download if you're easily offended.
Labels: TV
Dedication
By TI3GIB @ Saturday, September 01, 2007
[0 Comments][Permalink]
This little nursery tune is dedicated to the previous post. May god be with you.

Download File
Labels: Music
Sleep
By TI3GIB @ Saturday, September 01, 2007
[2 Comments][Permalink]
I've been going through extremely unusual sleep pattern these last two months. I find it extremely difficult to sleep at anytime before 3:00 AM and I don't remember the last time I have.

My bio-clock got so used to this new pattern that it's fighting religiously not to get out of it. I know the problem. I don't spend any energy on any physical activity through out the day. Only mental activity (lol mental activity lol). With an extremely depressing city night life, and the lazy butt friends I have who suck at everything (including my penis. Especially actually) except at making excuses and reasons of why we can't play football, and all the rest of excuses I can't bring up now because I haven't slept yet, the blame on me lessens. A LOT.

Someone suggested gym-ming. Body Building, and I haven't been following on that enthusiastically (I am following it non-enthusiastically so if you have a problem with that .. tough luck) <-- This was so seriously uncalled for. I mean what the hell ? Who the hell do I think I am ? .. TI3GIB ? .. ohh I am ? so that means I CAN ?! WOHOOOO SUCK IT BITCH.

*Victory Dance Time*

Where were we ? Ohh yes. Any ideas on do-able physical activities ? and please before anyone suggests running around and jumping and shit, something that will NOT make me lose weight, I'm already 50Kg (107 pounds) and if I lose anymore weight I will be mistaken for an iPhone (Yes, people tap their fingers on me all the time)

WHAT ?

Note : Post written while BUI (Blogging Under the Influence)