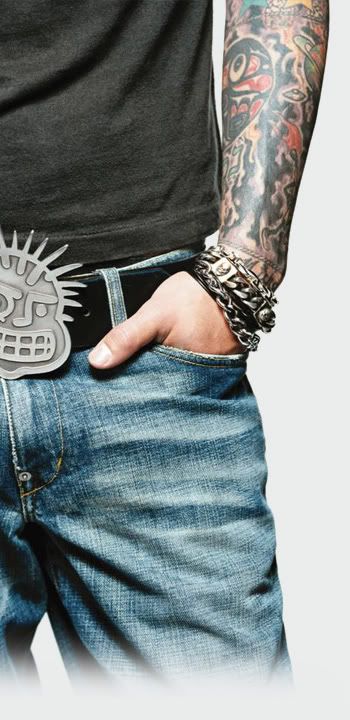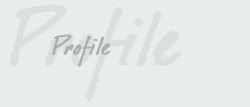 Name : Mohammed
Age : 17
About : Free. Spam. Sex. Penis Enlargement. Online Dating. Webcams. XXX. Make Money Now. Join Adult Group. Please Update Your Credit Card Information. Free iTunes Downloads. Welcome To The Junkbox




g Sexiest Gadget Ever
g حبيـــبتي السمراء
g Lightbox Script & September Photography
g ReBlog : Child Is Another Word For Punchbag
g How To Buy The New BMW X6 Without Being Gay ...
g Kuwaiti, Bahraini, Saudi Arabian and Food Bloggers .. Should all suck cock (2)
g Kuwaiti, Bahraini, Saudi Arabian and Food Bloggers .. Should all suck cock.
g OCB : TeleMess (1)
g Californication
g Dedication



g January 2006
g October 2006
g November 2006
g December 2006
g January 2007
g February 2007
g March 2007
g April 2007
g May 2007
g June 2007
g July 2007
g August 2007
g September 2007
g October 2007
g November 2007
g December 2007
g January 2008
g February 2008
g March 2008
g April 2008
g May 2008
g June 2008
g July 2008
g August 2008
g September 2008
g December 2008
g January 2009
g February 2009
g March 2009


g Bogus
g Nella
g Snooky
g NaBHaN
g NightFace
g Human's Mechanic
g Phat
g Fast Hacking
g Frozen Echo (M987)
g Fatamoo
g Oblivious
g Silent Waves
g Amjad
g مال الحنافش


; Internet
g Wikipedia
g Blogger (Blogspot)
g Gmail
g Google
g IMDb
g Babel Fish
g YouTube
g Live365 Internet Radio
g Odeo
g 4Shared Hosting

; Forums
g سبلة العرب
g سبلة عمان
g OmanForum
g English Sabla Forum
g OmanServ Forum

; Blogging & Special Blogs
g Saudi Blog Aggregator
g Bloggers4Oman
g المدونات العمانية
g Ahmed Al-Najad

; News
g QJ Network
g Engadget
g Joystiq
g Autoblog
g TheWeek
g Digital Photography Review

; Internet Shows
g The Hotspot Podcast Show
g The Liquid Generation Show Podcast
g The 1UP Show Video Podcast
g PurePwnage

; بالعربي ...
g منتديات موقع الألعاب العربي
g منتديات جيم ماستر للألعاب
g منتديات المشاغب
g منتديات نقاش الحب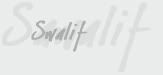 g Comedy
g Funny
g Music
g Comedy
g Rants
g Gaming
g Life
g Me
g Technology
g Oman
g Blog(s)
g Movies
g TV
g Analysis
g Just Pisses Me Off
g Internet



=================


None of the material in this blog is copyrighted
Intellectual theft strongly welcomed
Artwork and Layout : TI3GIB
Image Courtesy : MXPX - Before Everything Cover
This blog is best viewed on Internet Explorer 7 or Firefox 2
@ 1024X768 Resolution.
First Launched at : January 5th, 2007
=================
Scorpions : Humanity Hour 1
By TI3GIB @ Monday, September 24, 2007
[2 Comments][Permalink]
Overview :-

After three years of studio absence, the legendary Scorpions come back with a new release. Humanity Hour 1 (Humanity Hour One) is the band's 21st album and if you're expecting little music maturity, prepare to get your socks knocked off.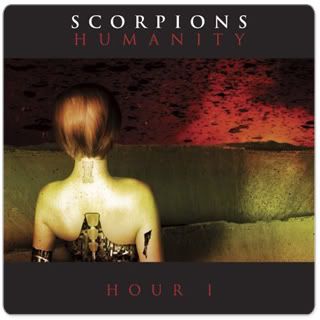 The album is a conceptual album, the theme being a battle between human and robots. It vaguely appears throughout the songs, but somewhere between the stunningly fitting vocals, the heavy metal drive and the catchiness of the tunes, you care less about it.
The width of album is quite admirable, James Michael & Desmond Child (Producers) managed to make vastly diverse without compromising it's honesty. At times it gets excessively pop-like, but easily picks up the pace in songs like "321" & "You're Lovin' Me To Death" where the hard European guitar tones take over.
Almost half the songs in the album are rock ballads, and the other half is a mix of slowed down heavy metal, classic hard rock and fusions of a few things. One would think that after almost 40 years of throaty rock singing, Klaus Meine's voice would sound naturally lesser than expected, but the unnaturally unexpected hits and the performance in the songs are immaculate. The guitars tunes are great, but the tones are somewhat unremarkable, and the solos are good, but there's nothing special in them as well.
"The Cross" features Billy Corgan (of Smashing Pumpkins) and there are a few other features and contributions, none of which are compellingly noteworthy. What is noteworthy however, is the news about this being the band's last album. Klaus in the last track, the "Humanity" (very epic track), keeps repeating 'Goodbye' a lot. If indeed the news turn out to be true, then this is such a dramatic way to end the life of probably the best Hard Rock band alive.
This is really worth finding. Listen to it.
Details :-
| | |
| --- | --- |
| Artist : | Scorpions |
| Album : | Humanity : Hour 1 |
| Release : | August 28, 2007 by |
| Genre : | Hard Rock |
| Download | [RapidShare] Password in Comments |
| Rating : | 9/10 |


Track list :-
1. Humanity 1(3:26)
2. The Game Of Life (4:04)
3. We Were Born To Fly (3:59)
4. The Future Never Dies (4:03)
5. You're Lovin' Me To Death (3:15)
6. 321 (3:5)
7. Love Will Keep Us Alive (4:32)
8. We Will Rise Again (3:49)
9. Your Last Song (3:44)
10. Love Is War (4:20)
11. The Cross (4:28)
12. Humanity (5:26)

Streams :-
Apart from the download link above, I've selected two tracks for streaming and downloading.

Scorpions > The Future Never Dies (4:03)

[Download File]


Scorpions > You're Lovin' Me To Death (3:15)

[Download File]

Labels: Music



2 Comments:
;By

TI3GIB, at September 24, 2007 1:51 PM
gPassword for the download is either
"www.crom-diosesdelmetal.blogspot.co"

or

"www.crom-diosesdelmetal.blogspot.com"
;By

NiGhTFaCe, at September 25, 2007 2:51 AM
gI have been listening to one of their live albums lately, I was waiting for something new.

I liked the two tracks you shared, for sure I am getting the album.