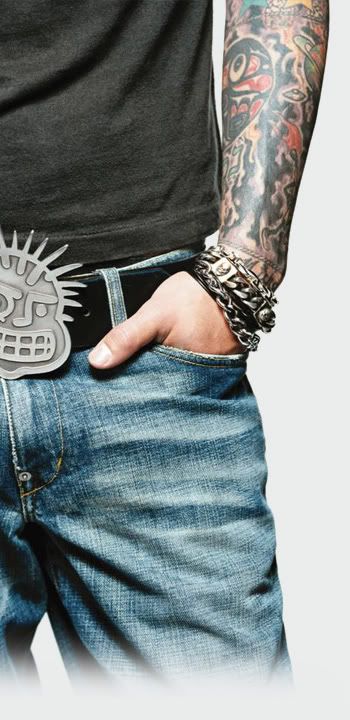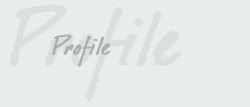 Name : Mohammed
Age : 17
About : Free. Spam. Sex. Penis Enlargement. Online Dating. Webcams. XXX. Make Money Now. Join Adult Group. Please Update Your Credit Card Information. Free iTunes Downloads. Welcome To The Junkbox




g Kuwaiti, Bahraini, Saudi Arabian and Food Bloggers .. Should all suck cock.
g OCB : TeleMess (1)
g Californication
g Dedication
g Sleep
g Evo-X Brochure Leaked
g Zubair Lands Jeep
g Makes My Minde Hurte
g There's No Ice Cream Like ...
g Embedable MP3s No Longer



g January 2006
g October 2006
g November 2006
g December 2006
g January 2007
g February 2007
g March 2007
g April 2007
g May 2007
g June 2007
g July 2007
g August 2007
g September 2007
g October 2007
g November 2007
g December 2007
g January 2008
g February 2008
g March 2008
g April 2008
g May 2008
g June 2008
g July 2008
g August 2008
g September 2008
g December 2008
g January 2009
g February 2009
g March 2009


g Bogus
g Nella
g Snooky
g NaBHaN
g NightFace
g Human's Mechanic
g Phat
g Fast Hacking
g Frozen Echo (M987)
g Fatamoo
g Oblivious
g Silent Waves
g Amjad
g مال الحنافش


; Internet
g Wikipedia
g Blogger (Blogspot)
g Gmail
g Google
g IMDb
g Babel Fish
g YouTube
g Live365 Internet Radio
g Odeo
g 4Shared Hosting

; Forums
g سبلة العرب
g سبلة عمان
g OmanForum
g English Sabla Forum
g OmanServ Forum

; Blogging & Special Blogs
g Saudi Blog Aggregator
g Bloggers4Oman
g المدونات العمانية
g Ahmed Al-Najad

; News
g QJ Network
g Engadget
g Joystiq
g Autoblog
g TheWeek
g Digital Photography Review

; Internet Shows
g The Hotspot Podcast Show
g The Liquid Generation Show Podcast
g The 1UP Show Video Podcast
g PurePwnage

; بالعربي ...
g منتديات موقع الألعاب العربي
g منتديات جيم ماستر للألعاب
g منتديات المشاغب
g منتديات نقاش الحب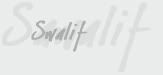 g Comedy
g Funny
g Music
g Comedy
g Rants
g Gaming
g Life
g Me
g Technology
g Oman
g Blog(s)
g Movies
g TV
g Analysis
g Just Pisses Me Off
g Internet



=================


None of the material in this blog is copyrighted
Intellectual theft strongly welcomed
Artwork and Layout : TI3GIB
Image Courtesy : MXPX - Before Everything Cover
This blog is best viewed on Internet Explorer 7 or Firefox 2
@ 1024X768 Resolution.
First Launched at : January 5th, 2007
=================
Kuwaiti, Bahraini, Saudi Arabian and Food Bloggers .. Should all suck cock (2)
By TI3GIB @ Sunday, September 09, 2007
[1 Comments][Permalink]
Read Part one here.

Bahraini Bloggers :-

I have no idea how the hell a country the size of a shoe box can be this noisy. I really don't know how it goes down there, but my best guess is that they walk around the neighborhood (there's only one neighborhood in Bahrain) and pick fights with anyone.

Bahraini Bloggers are like niggers that tell me I can't used the "N-Word" (niggaz bitchez) because it's a reminder of the slavery the black race had to through once upon a time. I am sick of people thinking like they deserve some kind of special treatment because they're "special". Let me get this straight. You have Oprah. You have the NBA. you have MTV and you have the biggest dicks I've seen (from pr0n lol w00t) and you tell me that I can't call you nigger? NIGGA PLEEZ !

You see. Bahraini Bloggers, very similarly to what niggers do, try to emphasize a certain right that they already have and act like they don't have it or have enough of it. Like freedom of speech for example. They're the loudest, most annoying, most boring, bitchiest herd on earth and I just wonder what the fuck is it more that they'd say if they were "completely entitled to freedom of speech".

What you're completely entitled to is shutting the fuck up and hoping that I wouldn't force you to suck a Kuwaiti (the biggest insult ever). Which reminds me, STOP PUSHING IT. You're so very openly swearing down ministers and public figures and call it "an attack on human rights" when you get gang-raped in prison for it. And there's always some sort of demonstration like "Free BASHAR !" or something ... Errm, why ? .. What's so special that Bashar would do once he's out of prison ? You should thank the people that are locking up Bashar, they're doing everyone the favor of me not getting pissed at some moron whose progress in typing on the keyboard is faster then his brain development.

Which brings me to my next point. Bahraini Bloggers are lousy, terrible, unintelligent human beings. What's the deal with the whole "No Shi'ee, No Sunni, Just Bahraini" shit ? Unless you've got all the Shiaas in Bahrain in one half, and the Sunna's in the other (that would like leave .. 5 meters of space between them) and you're punching the shit out of each other, cut the stupid crap. Why not embrace the things that make you different and project the ones that you can benefit from instead of being scared of profiling ?

The concept of human equality says that all people should be treated as one, not be one you idiots. So I'll make you a favor and change your slogan to "Not Sunni, Not Shiee, Just Plain Stupid". I know it sounds a little weird, but it's a good thing, because you can be something else as well as stupid, but when you're just Bahraini, that's it, you kiss that personality goodbye.

Fucktards.

Labels: Things That Should Suck Cock
1 Comments:
;By

Um Khalid, at September 10, 2007 10:14 PM
gThis comment has been removed by the author.