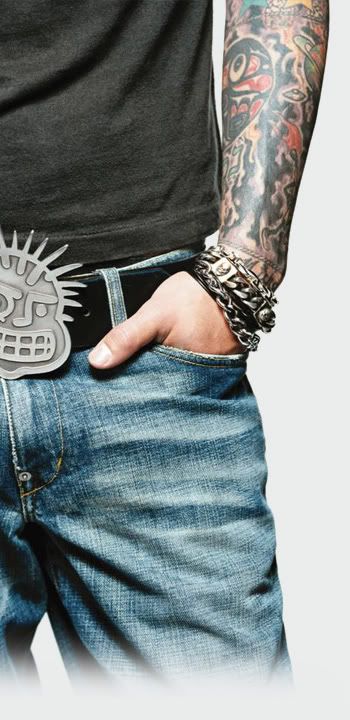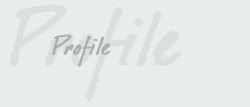 Name : Mohammed
Age : 17
About : Free. Spam. Sex. Penis Enlargement. Online Dating. Webcams. XXX. Make Money Now. Join Adult Group. Please Update Your Credit Card Information. Free iTunes Downloads. Welcome To The Junkbox




g Open During Business Hours
g Scorpions : Humanity Hour 1
g Sexiest Gadget Ever
g حبيـــبتي السمراء
g Lightbox Script & September Photography
g ReBlog : Child Is Another Word For Punchbag
g How To Buy The New BMW X6 Without Being Gay ...
g Kuwaiti, Bahraini, Saudi Arabian and Food Bloggers .. Should all suck cock (2)
g Kuwaiti, Bahraini, Saudi Arabian and Food Bloggers .. Should all suck cock.
g OCB : TeleMess (1)



g January 2006
g October 2006
g November 2006
g December 2006
g January 2007
g February 2007
g March 2007
g April 2007
g May 2007
g June 2007
g July 2007
g August 2007
g September 2007
g October 2007
g November 2007
g December 2007
g January 2008
g February 2008
g March 2008
g April 2008
g May 2008
g June 2008
g July 2008
g August 2008
g September 2008
g December 2008
g January 2009
g February 2009
g March 2009


g Bogus
g Nella
g Snooky
g NaBHaN
g NightFace
g Human's Mechanic
g Phat
g Fast Hacking
g Frozen Echo (M987)
g Fatamoo
g Oblivious
g Silent Waves
g Amjad
g مال الحنافش


; Internet
g Wikipedia
g Blogger (Blogspot)
g Gmail
g Google
g IMDb
g Babel Fish
g YouTube
g Live365 Internet Radio
g Odeo
g 4Shared Hosting

; Forums
g سبلة العرب
g سبلة عمان
g OmanForum
g English Sabla Forum
g OmanServ Forum

; Blogging & Special Blogs
g Saudi Blog Aggregator
g Bloggers4Oman
g المدونات العمانية
g Ahmed Al-Najad

; News
g QJ Network
g Engadget
g Joystiq
g Autoblog
g TheWeek
g Digital Photography Review

; Internet Shows
g The Hotspot Podcast Show
g The Liquid Generation Show Podcast
g The 1UP Show Video Podcast
g PurePwnage

; بالعربي ...
g منتديات موقع الألعاب العربي
g منتديات جيم ماستر للألعاب
g منتديات المشاغب
g منتديات نقاش الحب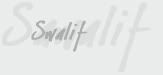 g Comedy
g Funny
g Music
g Comedy
g Rants
g Gaming
g Life
g Me
g Technology
g Oman
g Blog(s)
g Movies
g TV
g Analysis
g Just Pisses Me Off
g Internet



=================


None of the material in this blog is copyrighted
Intellectual theft strongly welcomed
Artwork and Layout : TI3GIB
Image Courtesy : MXPX - Before Everything Cover
This blog is best viewed on Internet Explorer 7 or Firefox 2
@ 1024X768 Resolution.
First Launched at : January 5th, 2007
=================
Al-Shura Elections
By TI3GIB @ Tuesday, October 30, 2007
[1 Comments][Permalink]
The right to vote is a very valuable one, and it's a privilege to be able to exercise it. However, most people chose not to, not only because of the misconception that suggests that "Majlis Al-Shura is a mere formality that is rarely fruitful" that a lot of people are not being active in the democratic process, but rather.. and even after the whole advertising charade, people still don't know who to vote for. If you're not blind, you've probably seen at least a dozen faces of Majlis Al-Shura candidates in TV, newspapers or streets. You're lying if you haven't eaten on at least one of 'em. (Omani people eat on their newspapers after their done reading them).
This is a great example of how a great policy is poorly utilized. The candidates, instead of using the newly acquired advertising power to voice their opinions and reason on why they should be voted for, settled for putting their picture and writing their names next to a cheesy tagline like "Let's build Oman together" or "For a better tomorrow".
And that would sound like there's nothing wrong with it. If they were running for a beauty pageant. But they're not, the Majlis Al-Shura membership is a serious job that requires a little more than charming looks.
Most of these people have never been politically involved, and some are more interested in the new car and driver than the privilege itself. I've never read (of) or from any of these people in the papers, or online. It's a mere matter of guessing who to vote for, or which one from the candidates is your friend's neighbor's grandfather from their step sister's side.
I think it's time the voter's eligibility age is lowered to 18. Young people should learn to participate while they still think there's hope. Instead, decrease the candidate ages to a lower age. The demanding nature of the membership requires these people to travel a lot, and be in good shape and have good education. Some of the people elected are old enough to be my dead grandfather, and old enough to make their new job a challenge, and old enough that there's a big chance that the level of education they've received is primitive.
Ahh, whatever .. or something like that. Like totally.
1 Comments:
;By

Amjad, at October 30, 2007 9:15 AM
gin the press conference Sayyid Saud bin Ibrahim (minister of interior) held after announcing the candidates who won, he was asked if there is any plan to lower the voter's eligibility age to 18, he was like I don't think so.. Plus, citizens at the age of 18 are not as mature as 21 so it would better be 21. Then he made a joke and said, and also teenagers at 18 have their own interests nowadays! I don't think participating in the elections voting would really be of their interests!

Anyways, the other day - two nights before the elections day to be precise - I noticed that on Mzoun Road in al-Hail, there were two candidates from Wilayat Al-Seeb who set their own boards on that road and put their pictures on the board they've set themselves. Their pictures were not put on those ads boards which belong to the municipality, but they rather set their own boards! I wanted to take a picture and post it on OCB, but my friend who was with me refused to go back so I can take a picture! :-s. I only remember that one of them was this al-Raeesi who won from Wilayat al-Seeb, don't remember who is the other one though.

As you said, we could only see the pictures & names of those candidates everywhere. But I've never seen any of them talking, giving his thoughts, etc.. not even on the internet. So, I'm wondering if the voters voted based on the candidates looks & names or what exactly? I'm afraid I don't get it...