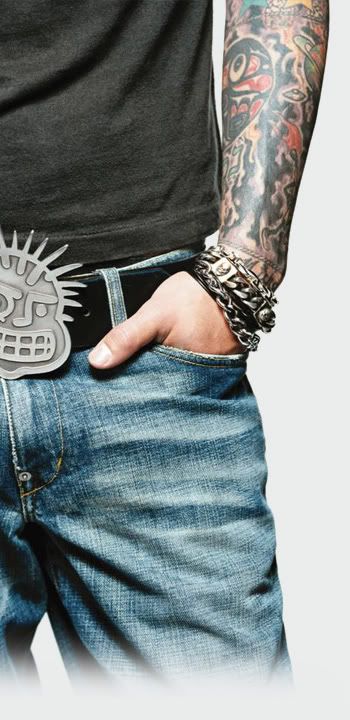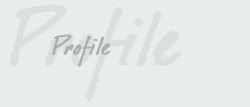 Name : Mohammed
Age : 17
About : Free. Spam. Sex. Penis Enlargement. Online Dating. Webcams. XXX. Make Money Now. Join Adult Group. Please Update Your Credit Card Information. Free iTunes Downloads. Welcome To The Junkbox




g Scorpions : Humanity Hour 1
g Sexiest Gadget Ever
g حبيـــبتي السمراء
g Lightbox Script & September Photography
g ReBlog : Child Is Another Word For Punchbag
g How To Buy The New BMW X6 Without Being Gay ...
g Kuwaiti, Bahraini, Saudi Arabian and Food Bloggers .. Should all suck cock (2)
g Kuwaiti, Bahraini, Saudi Arabian and Food Bloggers .. Should all suck cock.
g OCB : TeleMess (1)
g Californication



g January 2006
g October 2006
g November 2006
g December 2006
g January 2007
g February 2007
g March 2007
g April 2007
g May 2007
g June 2007
g July 2007
g August 2007
g September 2007
g October 2007
g November 2007
g December 2007
g January 2008
g February 2008
g March 2008
g April 2008
g May 2008
g June 2008
g July 2008
g August 2008
g September 2008
g December 2008
g January 2009
g February 2009
g March 2009


g Bogus
g Nella
g Snooky
g NaBHaN
g NightFace
g Human's Mechanic
g Phat
g Fast Hacking
g Frozen Echo (M987)
g Fatamoo
g Oblivious
g Silent Waves
g Amjad
g مال الحنافش


; Internet
g Wikipedia
g Blogger (Blogspot)
g Gmail
g Google
g IMDb
g Babel Fish
g YouTube
g Live365 Internet Radio
g Odeo
g 4Shared Hosting

; Forums
g سبلة العرب
g سبلة عمان
g OmanForum
g English Sabla Forum
g OmanServ Forum

; Blogging & Special Blogs
g Saudi Blog Aggregator
g Bloggers4Oman
g المدونات العمانية
g Ahmed Al-Najad

; News
g QJ Network
g Engadget
g Joystiq
g Autoblog
g TheWeek
g Digital Photography Review

; Internet Shows
g The Hotspot Podcast Show
g The Liquid Generation Show Podcast
g The 1UP Show Video Podcast
g PurePwnage

; بالعربي ...
g منتديات موقع الألعاب العربي
g منتديات جيم ماستر للألعاب
g منتديات المشاغب
g منتديات نقاش الحب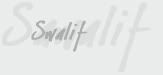 g Comedy
g Funny
g Music
g Comedy
g Rants
g Gaming
g Life
g Me
g Technology
g Oman
g Blog(s)
g Movies
g TV
g Analysis
g Just Pisses Me Off
g Internet



=================


None of the material in this blog is copyrighted
Intellectual theft strongly welcomed
Artwork and Layout : TI3GIB
Image Courtesy : MXPX - Before Everything Cover
This blog is best viewed on Internet Explorer 7 or Firefox 2
@ 1024X768 Resolution.
First Launched at : January 5th, 2007
=================
Open During Business Hours
By TI3GIB @ Thursday, October 25, 2007
[2 Comments][Permalink]
Today, marks one month since my last post here. For more reasons than I bother to count, I've been slightly slacking my thought recording effort here, explaining the lack of stimulating content on the internet.

It's kind've weird, considering that now out of all times, I have no commitments at all. Education is for losers, and I'm going straight into the raw and real workforce.

Ok, I'm not ..

.. My whole university situation has taken a halt , and is going to stay that way for a little more than a few weeks. I am, however, going to make it a commitment to put a little more effort in updating this blog, but due to the lack of a fanbase, and the loss of the 'spark' I used to have (LooL spark) in my writings before, I can make no promises. This sad news should come as understandable.

Anyway. I'm doing and feeling good. I've found out the joy in going out again, and discovered that Muscat isn't as bad as I thought it is. I've passed by a million things I can blog about, and remember a few so hopefully would catch up with that in the next few days.

For the time being, welcome back.

Labels: Blog(s)
2 Comments:
;By

Um Khalid, at October 26, 2007 4:44 PM
gZain ashwa, gelna ymkn 9ar feek shay.

Welcome back Bu Jasim
;By

Phat, at October 28, 2007 11:46 PM
gHail back.. the resseruction of the fingerhead shall now take process...

\m/ whichever it is, its up yours.