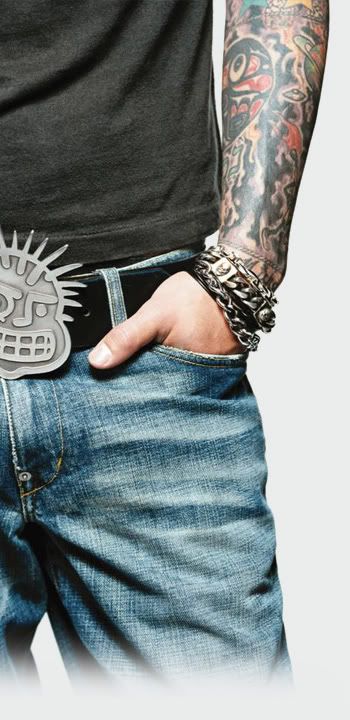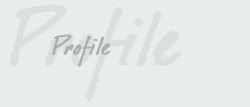 Name : Mohammed
Age : 17
About : Free. Spam. Sex. Penis Enlargement. Online Dating. Webcams. XXX. Make Money Now. Join Adult Group. Please Update Your Credit Card Information. Free iTunes Downloads. Welcome To The Junkbox




g Borders - City Center Muscat
g When In Doubt ..
g Nissan Maxima [ 686 | A | Oman ] ...
g Nissan Maxima [ 2789 | R | Oman ] ...
g I'm Officially Pleased To Officially Announce ..
g Al-Shura Elections
g Open During Business Hours
g Scorpions : Humanity Hour 1
g Sexiest Gadget Ever
g حبيـــبتي السمراء



g January 2006
g October 2006
g November 2006
g December 2006
g January 2007
g February 2007
g March 2007
g April 2007
g May 2007
g June 2007
g July 2007
g August 2007
g September 2007
g October 2007
g November 2007
g December 2007
g January 2008
g February 2008
g March 2008
g April 2008
g May 2008
g June 2008
g July 2008
g August 2008
g September 2008
g December 2008
g January 2009
g February 2009
g March 2009


g Bogus
g Nella
g Snooky
g NaBHaN
g NightFace
g Human's Mechanic
g Phat
g Fast Hacking
g Frozen Echo (M987)
g Fatamoo
g Oblivious
g Silent Waves
g Amjad
g مال الحنافش


; Internet
g Wikipedia
g Blogger (Blogspot)
g Gmail
g Google
g IMDb
g Babel Fish
g YouTube
g Live365 Internet Radio
g Odeo
g 4Shared Hosting

; Forums
g سبلة العرب
g سبلة عمان
g OmanForum
g English Sabla Forum
g OmanServ Forum

; Blogging & Special Blogs
g Saudi Blog Aggregator
g Bloggers4Oman
g المدونات العمانية
g Ahmed Al-Najad

; News
g QJ Network
g Engadget
g Joystiq
g Autoblog
g TheWeek
g Digital Photography Review

; Internet Shows
g The Hotspot Podcast Show
g The Liquid Generation Show Podcast
g The 1UP Show Video Podcast
g PurePwnage

; بالعربي ...
g منتديات موقع الألعاب العربي
g منتديات جيم ماستر للألعاب
g منتديات المشاغب
g منتديات نقاش الحب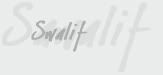 g Comedy
g Funny
g Music
g Comedy
g Rants
g Gaming
g Life
g Me
g Technology
g Oman
g Blog(s)
g Movies
g TV
g Analysis
g Just Pisses Me Off
g Internet



=================


None of the material in this blog is copyrighted
Intellectual theft strongly welcomed
Artwork and Layout : TI3GIB
Image Courtesy : MXPX - Before Everything Cover
This blog is best viewed on Internet Explorer 7 or Firefox 2
@ 1024X768 Resolution.
First Launched at : January 5th, 2007
=================
The Asus Eee PC701
By TI3GIB @ Monday, November 05, 2007
[2 Comments][Permalink]
If you still think that the iPhone is the gadget of the year, this ought to change your mind. During
Computex
earlier this year, Asus launched their new series of laptops/
UMPC
. Designated the Eee (Easy to Learn, Easy to Work, Easy to Play), with a price point of $199 and a weight of approximately 2 pounds (0.98 Kg to be exact), this sure was a winner.

And yes it was, the internet media has been eagerly awaiting to see what this is going to be like. On the specifications front, the laptop sports a 900Mhz Celeron M processor, 512 Megs of Ram, 4 Gigabyte of SSD (Solid State Drive), a 7-inch 800x480 screen, WLAN, 10/100 LAN, 3 USB 2.0 ports, a VGA out, an SD card reader and your standard audio jacks. All to run on the pre-installed free custom version of Xandros Linux.

There are going to be a few versions of the Eee ranging from 2 Gig and perhaps up to 32 Gigs of storage. Some of you might be wondering why the storage space is this small considering that +120 Gigabytes in laptops nowadays are nothing surprising. The laptop utilizes the new type of very-durable, blazing-fast, flash-based Solid State Drives (read more on Sleepless' Blog). Don't forget that you can still attach any portable hard drive via USB and easily expand that 4 Gigs to 250 Gigs on 2.5" drives, and 500~750 Gigs on 3.5" drives. This comes in very handy for photographers. Insert their SD memory cards (or any other type through a dedicated memory card reader), and transfer or back up their photos to portable hard drives, out ruling the need to special device to do that, or the hassle of carrying a laptop around. With Internet from your phone, or through a dedicated USB modem, you can even upload these to your flickr anywhere where there's now WLAN.

The price for the just released, currently available 4 Gigger is $399 with a year's warranty (some places mention 2 years), and since Costco and Newegg started selling those a few days back, a lot of people have been showing off with their unboxes and pictures on YouTube, Flickr and on many reviews online.

I don't like laptops, and since it's inevitable that I will have to get one for school later this year, I've been eyeing the market lightly. With that superb price tag of 400$, I can get this laptop for it's necessity AND a dedicated desktop for my normal usage. And this is not just something to 'cover the need', I'm genuinely impressed by the Eee.

It's extremely light weight, small form factor (slightly larger than a standard DVD box), considerably good performance, superb usability, admirable battery life (rated at 3.5 hours) and welcoming price point, makes this a steal. From all the reviews I've seen so far, it's been able to handle whatever anyone would throw at a dedicated laptop. Of course, you can't expect to play 3D video games on this thing or 720p HD video, but it can probably handle anything else which you would expect from a laptop.

Not only that, but since this is a fully-fledged laptop and not just a UMPC (Ultra Mobile Personal Computer) you can install any OS you like on it (except Apple products - problem on their end). With it being out for less than a week, users report that there were no glitches at all with installing lightened versions (space wise) of Windows XP and Linux Ubuntu.

From what I've seen on videos, XP usage is fast and snappy, and is identical to using XP anywhere else with similar hardware components, and to further enhance usage, the memory slots are the industry standardized DIMM laptop RAM sticks, and so you can easily upgrade the 512 Megs to 1 Gig of ram (these cost around $45 right now).

The only complaints on the device so far is that the keyboard is slightly too small to feel comfortable with right away, but most people who claimed that also said that it gets a lot easier after a day or two. Some people also mentioned that the 7-inch screen isn't very durable and some already have cracks and LCD spills on theirs. Without having used it , the only thing I consider upsetting is the lack of integrated bluetooth. Ofcourse this can easily be tackled in the XP enviorment with an external bluetooth device, but with the included Linux one, finding bluetooth device drivers for Linux can prove challenging. That and the lack of an optical drive (CD/DVD/RW) drive.

I'll be getting a black 4 gigger one (the only currently available color is the Pearl White) hopefully by the end of the year, when reliability issues, if any, start to become more evident, and hopefully be writing a review on it. Meanwhile, a few pictures and videos. I've selected a few pictures and uploaded them to this album here, click on the magnifying glass for real size images



Reviews :-
1. NotebookReview.com
2. TrustedReviews.com
3. PCPro.co.uk
4. HotHardware.com
5. EEEuser.com

Image Courtsey of :-
1. NotebookReview.com
2. 'EEEuser' @ Flickr

Video :-
1. Unwired 14 : YouTube Review
2. Linux Interface Walkthrough (Part 1, Part 2)
3. Unboxing and Box Contents
4. Windows XP Pro Boot Time (Fast as hell)
5. Eee PC Running Office 2007 on Windows XP Pro
6. Eee PC Running Photoshop CS2 on Windows XP Pro
7. Eee PC Playing Various Video Formats


Labels: Technology



2 Comments:
;By

muscati, at November 06, 2007 9:48 PM
gCan't wait till I get my hands on one of these babies. But the lack of a DVD drive means it wont be one I buy and take with me when I travel. I need to watch movies on my laptop when I'm traveling. Internet access is way too expensive in most hotel rooms.
;By

TI3GIB, at November 07, 2007 2:12 PM
gIts most likely that you won't be watching a lot of movies on the move while you're traveling, but if you did, you can have one of those compact portable USB DVD drives.

Or just rip your DVDs to ISOs and play them off a hard drive.

Update
The Eee black model with 512 Megs of RAM, and the 4 Gigs of storage will is already taking pre-orders and will ship in a week.

YES !