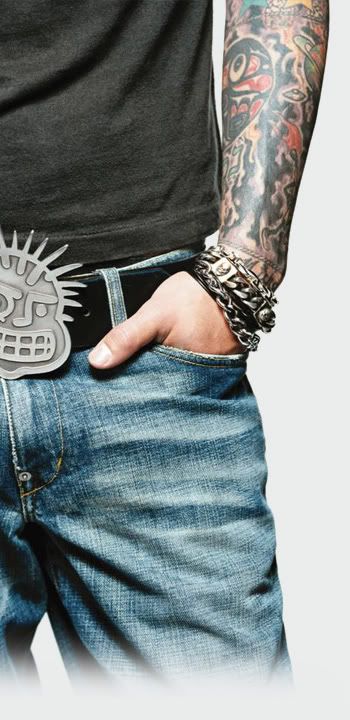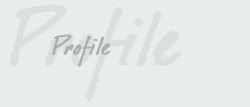 Name : Mohammed
Age : 17
About : Free. Spam. Sex. Penis Enlargement. Online Dating. Webcams. XXX. Make Money Now. Join Adult Group. Please Update Your Credit Card Information. Free iTunes Downloads. Welcome To The Junkbox




g When In Doubt ..
g Nissan Maxima [ 686 | A | Oman ] ...
g Nissan Maxima [ 2789 | R | Oman ] ...
g I'm Officially Pleased To Officially Announce ..
g Al-Shura Elections
g Open During Business Hours
g Scorpions : Humanity Hour 1
g Sexiest Gadget Ever
g حبيـــبتي السمراء
g Lightbox Script & September Photography



g January 2006
g October 2006
g November 2006
g December 2006
g January 2007
g February 2007
g March 2007
g April 2007
g May 2007
g June 2007
g July 2007
g August 2007
g September 2007
g October 2007
g November 2007
g December 2007
g January 2008
g February 2008
g March 2008
g April 2008
g May 2008
g June 2008
g July 2008
g August 2008
g September 2008
g December 2008
g January 2009
g February 2009
g March 2009


g Bogus
g Nella
g Snooky
g NaBHaN
g NightFace
g Human's Mechanic
g Phat
g Fast Hacking
g Frozen Echo (M987)
g Fatamoo
g Oblivious
g Silent Waves
g Amjad
g مال الحنافش


; Internet
g Wikipedia
g Blogger (Blogspot)
g Gmail
g Google
g IMDb
g Babel Fish
g YouTube
g Live365 Internet Radio
g Odeo
g 4Shared Hosting

; Forums
g سبلة العرب
g سبلة عمان
g OmanForum
g English Sabla Forum
g OmanServ Forum

; Blogging & Special Blogs
g Saudi Blog Aggregator
g Bloggers4Oman
g المدونات العمانية
g Ahmed Al-Najad

; News
g QJ Network
g Engadget
g Joystiq
g Autoblog
g TheWeek
g Digital Photography Review

; Internet Shows
g The Hotspot Podcast Show
g The Liquid Generation Show Podcast
g The 1UP Show Video Podcast
g PurePwnage

; بالعربي ...
g منتديات موقع الألعاب العربي
g منتديات جيم ماستر للألعاب
g منتديات المشاغب
g منتديات نقاش الحب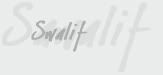 g Comedy
g Funny
g Music
g Comedy
g Rants
g Gaming
g Life
g Me
g Technology
g Oman
g Blog(s)
g Movies
g TV
g Analysis
g Just Pisses Me Off
g Internet



=================


None of the material in this blog is copyrighted
Intellectual theft strongly welcomed
Artwork and Layout : TI3GIB
Image Courtesy : MXPX - Before Everything Cover
This blog is best viewed on Internet Explorer 7 or Firefox 2
@ 1024X768 Resolution.
First Launched at : January 5th, 2007
=================
Borders - City Center Muscat
By TI3GIB @ Sunday, November 04, 2007
[5 Comments][Permalink]
Even though, I've been to City Center Muscat quite a few times since the expansions that took place a few weeks ago. I haven't been bothered enough to go have a look at the new Borders bookshop opened in the new wing.



That until a couple of days back when a few people and I went for dinner. Almost occupying an entire floor of the new wing, my first impression of the place is that it's larger than I anticipated, and in a store of this type. Size does matter.

The corridors are clearly labeled by genre and the book collections were admirable, but not impressive. For a bookstore chain of this magnitude, perhaps I expected a little too much. I was there to look for two books, of which neither I found. The first was Stephen Colbert's I am America, and So Can You !, currently ranked 4th in Amazon's books bestseller list. The second was Jon Stewart's America (The Book) : A Citizen's Guide To Democracy Inaction, which they had record of in the their book database, but wasn't too important to stock.

Next, I went over to have a look at their DVD concert collection, and there was nothing noteworthy there either. Most of the concerts, I had seen in shelves of a few stores that sell DVDs, of which most of were quite old. I have to say, though, that their TV show DVD sets collection was better than I expected. Not necessarily the most updated, but definitely large enough to have most major shows whether they came out last year or in the 90s.

The big one. Pricing. Too too too much. Not only are the prices are not good(which I was expecting the to be), but not even fair. Most books that I had a look would've costed anywhere from 1-2 rials less at any other books store around (Family & Turtles), and that wouldn't sound so bad if you were buying one book, but if you were to buy a collection than you could potentially buy an extra book or two with the same amount elsewhere.

I don't know if they still do this, but there was a Al-Manahil Something place that used to send you books from Amazon UK for 1 rial per book. Even though Amazon UK prices are slightly higher than it's American counterpart, and even including the 1 rial shipping few, it's still cheaper than buying the book from Borders. Ofcourse then, there's a considerable wait, and it's just too much of a hassle if you're not going to buy a few books.

and that's pretty much it. There's one more thing, aparently we're still not significant enough to be on their international outlet list. Pfft. So Borders kind of gets a Sucked rating. Now, go read or something.


5 Comments:
;By

muscati, at November 04, 2007 9:58 PM
gI looked for Jon Stewart books there too. I disagree with you on the pricing though. On paperbacks their prices were in line with Family Bookshop and Turtles in the 5 rial range with some even at RO. 3.5. Even in trade paperbacks they were also about the same in the 7 rial range. But for the newest hard cover releases, they were really expensive. They were like 12 rials.
;By

Balqis, at November 04, 2007 10:14 PM
gThere's not more than the average we can find in old book shops but at least they keep all the works for each author and there's a database to consult through their employees
I found all Mahfouz books and C.J. Samson but no T. Ramadan though they were supposed to have one
Better than nothing
;By

NiGhTFaCe, at November 07, 2007 2:10 AM
gI was disappointed by their CD & DVD collections.
;By

TI3GIB, at November 07, 2007 2:06 PM
gI'll try to go when I have a lot of time on my hands and really browse through. As of now, I only have two unread books left and I'll probably have to get some new books from anywhere.

Thanks Mux, PQ, NF
;By

Nella, at November 07, 2007 6:40 PM
gi felt like i'm gonna find everything i was looking for in borders..sigh
not the one in oman though.

umm, i did find two books of the ones I'm looking for, so it's not that bad.

it's still a great place to waste time in =D