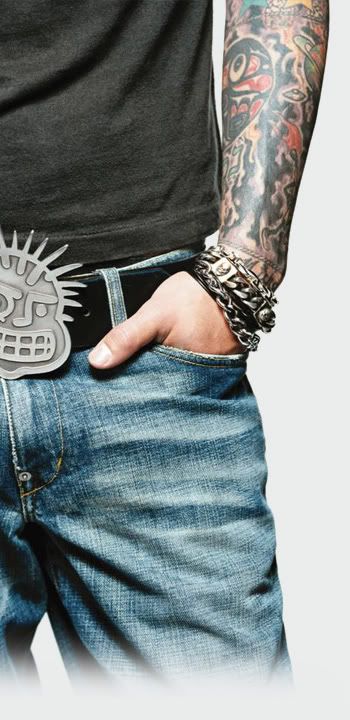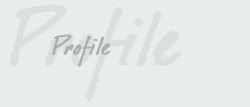 Name : Mohammed
Age : 17
About : Free. Spam. Sex. Penis Enlargement. Online Dating. Webcams. XXX. Make Money Now. Join Adult Group. Please Update Your Credit Card Information. Free iTunes Downloads. Welcome To The Junkbox




g Paris at night...
g And Like Totally and Stuff
g This post is about nothing, but I'm dropping hints about the clutserfuck to the white house.
g Technical Support : Books
g O RLY ?
g reBlog: It snowed!
g Amjad in the house...
g An Interesting Fix In The Mix
g The Rise Of The Internet
g Ahmed Abdulnabi Makki



g January 2006
g October 2006
g November 2006
g December 2006
g January 2007
g February 2007
g March 2007
g April 2007
g May 2007
g June 2007
g July 2007
g August 2007
g September 2007
g October 2007
g November 2007
g December 2007
g January 2008
g February 2008
g March 2008
g April 2008
g May 2008
g June 2008
g July 2008
g August 2008
g September 2008
g December 2008
g January 2009
g February 2009
g March 2009


g Bogus
g Nella
g Snooky
g NaBHaN
g NightFace
g Human's Mechanic
g Phat
g Fast Hacking
g Frozen Echo (M987)
g Fatamoo
g Oblivious
g Silent Waves
g Amjad
g مال الحنافش


; Internet
g Wikipedia
g Blogger (Blogspot)
g Gmail
g Google
g IMDb
g Babel Fish
g YouTube
g Live365 Internet Radio
g Odeo
g 4Shared Hosting

; Forums
g سبلة العرب
g سبلة عمان
g OmanForum
g English Sabla Forum
g OmanServ Forum

; Blogging & Special Blogs
g Saudi Blog Aggregator
g Bloggers4Oman
g المدونات العمانية
g Ahmed Al-Najad

; News
g QJ Network
g Engadget
g Joystiq
g Autoblog
g TheWeek
g Digital Photography Review

; Internet Shows
g The Hotspot Podcast Show
g The Liquid Generation Show Podcast
g The 1UP Show Video Podcast
g PurePwnage

; بالعربي ...
g منتديات موقع الألعاب العربي
g منتديات جيم ماستر للألعاب
g منتديات المشاغب
g منتديات نقاش الحب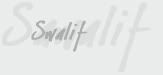 g Comedy
g Funny
g Music
g Comedy
g Rants
g Gaming
g Life
g Me
g Technology
g Oman
g Blog(s)
g Movies
g TV
g Analysis
g Just Pisses Me Off
g Internet



=================


None of the material in this blog is copyrighted
Intellectual theft strongly welcomed
Artwork and Layout : TI3GIB
Image Courtesy : MXPX - Before Everything Cover
This blog is best viewed on Internet Explorer 7 or Firefox 2
@ 1024X768 Resolution.
First Launched at : January 5th, 2007
=================
Eat. Sleep. Dysfunctional.
By TI3GIB @ Thursday, February 28, 2008
[1 Comments][Permalink]
Sadly, not the name of my next teen comedy, but rather story Of my life.


In a world that usually works against Average Joe knowing truths, and feeds on making sure that the confused little smile on Joe's face never erases as he gets impoverished economically, politically, intellectually and morally, the rarity of a deep strong profound human realization comes as both refreshing and hopeful.

While I'm not sure about refreshing and hopeful, we've hit a home run on profound human realization. Not about how the world works or how people do what they do instead of what they're supposed to do, but rather something about me, and shockingly I find it equally pleasing as those, if not more.

I realized that I'm made of metal. Wherever and however, the frosting my change a little, but the core will always be metal. Proof ? ... For those of you who don't know me enough to know that I've, since two months, undergone some life altering changes.

One, for example, would be that I'm no longer in the same country I used to be in (yet I still feel close enough to be yekh-ed out by Kuwait & Bahrain). I no longer am the unproductive hermit that I was. I go to college everyday (well, not every every day), and these arms rolled their sleeves up, after having being rolled down for more than half a year, and picked up again where it left off in the future building mission. (Major literary overkill. Sue me)

Back to the main topic (what main topic ?). I'm metal, and I have proof. Even these life altering changes did not change my outline. My thing. My Identity. The cliff notes would be. Eat. Sleep. Dysfunctional.

And when it comes to my life, I don't see another way of it happening. It's made from metal and it'll never change.

I will be taking your compliments, praises and questions on the comments.
1 Comments:
;By

manutdfanatic, at March 24, 2008 10:05 PM
gWhen I first skimmed through, I mistook the last line to mean "complaints, praises and yada yada".

What compliments? There are none.