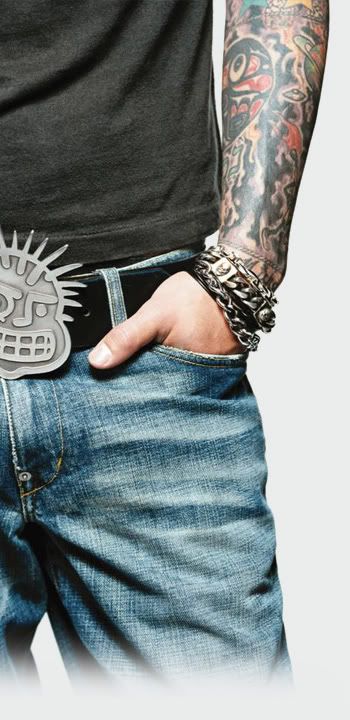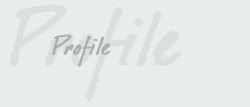 Name : Mohammed
Age : 17
About : Free. Spam. Sex. Penis Enlargement. Online Dating. Webcams. XXX. Make Money Now. Join Adult Group. Please Update Your Credit Card Information. Free iTunes Downloads. Welcome To The Junkbox




g Well Done, Hi FM
g أقولكم سالفة
g Caramel
g Mustafa Jawad Sultan Khalfan Nabhan Are A Cult Of Racist Paganist Satan Worshippers
g I've Been Saying This Shit Forever
g The "Private Sector" Is Not Working For A Free Market, It's Working Between My Legs
g Politics, Politics
g مب كيفكم احط تايتل و لا ما أحط
g Farewell Mancester, You've Been Sexy
g TI3GIB >> TIZGIB



g January 2006
g October 2006
g November 2006
g December 2006
g January 2007
g February 2007
g March 2007
g April 2007
g May 2007
g June 2007
g July 2007
g August 2007
g September 2007
g October 2007
g November 2007
g December 2007
g January 2008
g February 2008
g March 2008
g April 2008
g May 2008
g June 2008
g July 2008
g August 2008
g September 2008
g December 2008
g January 2009
g February 2009
g March 2009


g Bogus
g Nella
g Snooky
g NaBHaN
g NightFace
g Human's Mechanic
g Phat
g Fast Hacking
g Frozen Echo (M987)
g Fatamoo
g Oblivious
g Silent Waves
g Amjad
g مال الحنافش


; Internet
g Wikipedia
g Blogger (Blogspot)
g Gmail
g Google
g IMDb
g Babel Fish
g YouTube
g Live365 Internet Radio
g Odeo
g 4Shared Hosting

; Forums
g سبلة العرب
g سبلة عمان
g OmanForum
g English Sabla Forum
g OmanServ Forum

; Blogging & Special Blogs
g Saudi Blog Aggregator
g Bloggers4Oman
g المدونات العمانية
g Ahmed Al-Najad

; News
g QJ Network
g Engadget
g Joystiq
g Autoblog
g TheWeek
g Digital Photography Review

; Internet Shows
g The Hotspot Podcast Show
g The Liquid Generation Show Podcast
g The 1UP Show Video Podcast
g PurePwnage

; بالعربي ...
g منتديات موقع الألعاب العربي
g منتديات جيم ماستر للألعاب
g منتديات المشاغب
g منتديات نقاش الحب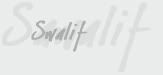 g Comedy
g Funny
g Music
g Comedy
g Rants
g Gaming
g Life
g Me
g Technology
g Oman
g Blog(s)
g Movies
g TV
g Analysis
g Just Pisses Me Off
g Internet



=================


None of the material in this blog is copyrighted
Intellectual theft strongly welcomed
Artwork and Layout : TI3GIB
Image Courtesy : MXPX - Before Everything Cover
This blog is best viewed on Internet Explorer 7 or Firefox 2
@ 1024X768 Resolution.
First Launched at : January 5th, 2007
=================
The grandest scientific event of this century was is starting, and what are you watching ? .. The stupid fucking Apple Let's Rock Keynote
By TI3GIB @ Wednesday, September 10, 2008
[2 Comments][Permalink]
For those of you who live with us here on earth, you probably would have known that European Organization for Nuclear Raesearch's Large Hadron Collider 26-kilometer proton smashing machine was inaugrated earlier today for the first test runs. 

The 26 kilometer tunnel is created simply to generate two charged protons (positively charged particles) to travel at the speed of light in opposite directions then to only collide in the middle to further break down to other particles.

Scientists believe this process will provide "exciting" knowledge opportunities of the how the universe started, how biological life started and other breakthroughs in physics, chemistry and medicine.

The first test was to determine the machines ability to create and control the proton succesfully and to move along the 26 kilometres. The next test was to determine the same, but in the other direction. Both tests were succesful. Both tests were also streamed live all over the internet, and through various live feeds and it was very exciting watching those.

I'm only glad that this is already greater than anything space exploration has brought to us.

Live analysis, and a live feed from the control room of the LHC can be found
here
Labels: Ignorance Is A Disease, Science
2 Comments:
;By

Um Khalid, at September 10, 2008 11:50 PM
gThey're events like these that make me dislike the fact that I am not a 50-something year old European physicist.

I so wish I was at CERN today, even if it meant being the one who's washing the toilets

=(
;By

yuseff, at September 13, 2008 2:39 AM
gYeah I read about it earlier this afternoon! Sounds like such a big thing, yet everyone here is so clueless about it