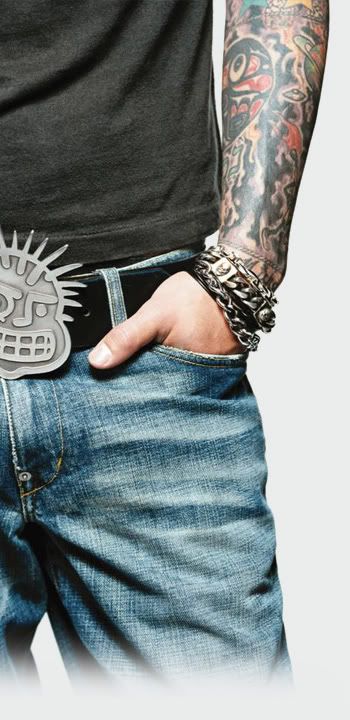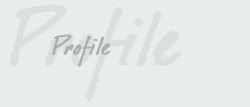 Name : Mohammed
Age : 17
About : Free. Spam. Sex. Penis Enlargement. Online Dating. Webcams. XXX. Make Money Now. Join Adult Group. Please Update Your Credit Card Information. Free iTunes Downloads. Welcome To The Junkbox




g أقولكم سالفة
g Caramel
g Mustafa Jawad Sultan Khalfan Nabhan Are A Cult Of Racist Paganist Satan Worshippers
g I've Been Saying This Shit Forever
g The "Private Sector" Is Not Working For A Free Market, It's Working Between My Legs
g Politics, Politics
g مب كيفكم احط تايتل و لا ما أحط
g Farewell Mancester, You've Been Sexy
g TI3GIB >> TIZGIB
g Random Thought



g January 2006
g October 2006
g November 2006
g December 2006
g January 2007
g February 2007
g March 2007
g April 2007
g May 2007
g June 2007
g July 2007
g August 2007
g September 2007
g October 2007
g November 2007
g December 2007
g January 2008
g February 2008
g March 2008
g April 2008
g May 2008
g June 2008
g July 2008
g August 2008
g September 2008
g December 2008
g January 2009
g February 2009
g March 2009


g Bogus
g Nella
g Snooky
g NaBHaN
g NightFace
g Human's Mechanic
g Phat
g Fast Hacking
g Frozen Echo (M987)
g Fatamoo
g Oblivious
g Silent Waves
g Amjad
g مال الحنافش


; Internet
g Wikipedia
g Blogger (Blogspot)
g Gmail
g Google
g IMDb
g Babel Fish
g YouTube
g Live365 Internet Radio
g Odeo
g 4Shared Hosting

; Forums
g سبلة العرب
g سبلة عمان
g OmanForum
g English Sabla Forum
g OmanServ Forum

; Blogging & Special Blogs
g Saudi Blog Aggregator
g Bloggers4Oman
g المدونات العمانية
g Ahmed Al-Najad

; News
g QJ Network
g Engadget
g Joystiq
g Autoblog
g TheWeek
g Digital Photography Review

; Internet Shows
g The Hotspot Podcast Show
g The Liquid Generation Show Podcast
g The 1UP Show Video Podcast
g PurePwnage

; بالعربي ...
g منتديات موقع الألعاب العربي
g منتديات جيم ماستر للألعاب
g منتديات المشاغب
g منتديات نقاش الحب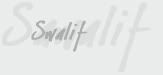 g Comedy
g Funny
g Music
g Comedy
g Rants
g Gaming
g Life
g Me
g Technology
g Oman
g Blog(s)
g Movies
g TV
g Analysis
g Just Pisses Me Off
g Internet



=================


None of the material in this blog is copyrighted
Intellectual theft strongly welcomed
Artwork and Layout : TI3GIB
Image Courtesy : MXPX - Before Everything Cover
This blog is best viewed on Internet Explorer 7 or Firefox 2
@ 1024X768 Resolution.
First Launched at : January 5th, 2007
=================
Well Done, Hi FM
By TI3GIB @ Monday, September 08, 2008
[5 Comments][Permalink]
Hi FM Radio on 95.9 have just launched a giveway campaign, promising thousands of dollars worth of goodies ranging from AV equipment, silly plain cash, or laptops throughout the month of September.

I tuned in this morning to the Darren Shortt's Breakfast show from 6:00 to 9:00 and in the course of three hours he gave away 450 rials in cash to 3 listeners, and a Bose discman to another listener. I haven't tuned in for the Kathy Cole afternoon 'big drive back' show which as the Hi FM Radio website indicates has had simillar
giveaways.
I have great respect for the the work these guys are doing here. An easy notch up from the Faiq on the Mic show which I haven't listened to since Hi FM launched. Just wanted to alert everyone of the really cool campain. 
You can tune in on 95.9 all around muscat, or you can stream a live feed from their
website
.
Labels: Just Random Shit, Oman
5 Comments:
;By

Amjad, at September 09, 2008 3:16 AM
gDidn't know that they had an online broadcast. Thanks for sharing the link!
;By

Balqis, at September 09, 2008 10:46 AM
gSo if I give you some few hundreds dollars are you dancing for me on the table ?
;By

TI3GIB, at September 10, 2008 3:13 AM
gMoney ?

Honey, I'd do that for free if you'd enjoy it.
;By

Balqis, at September 11, 2008 5:17 PM
gNeed to check if you're worth
;By

Water, at October 08, 2008 10:56 PM
gi love listening to hi fm..i listen to it every morning..:D