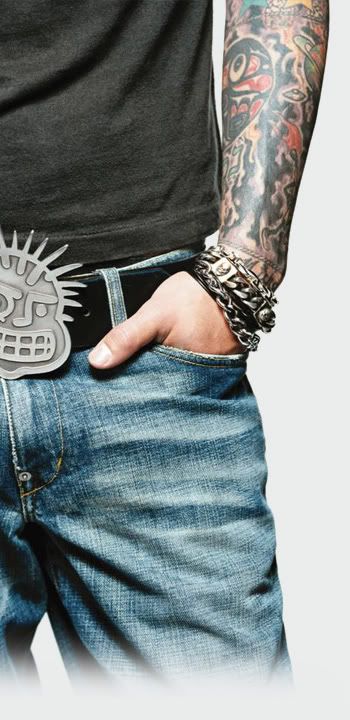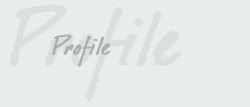 Name : Mohammed
Age : 17
About : Free. Spam. Sex. Penis Enlargement. Online Dating. Webcams. XXX. Make Money Now. Join Adult Group. Please Update Your Credit Card Information. Free iTunes Downloads. Welcome To The Junkbox




g The grandest scientific event of this century was is starting, and what are you watching ? .. The stupid fucking Apple Let's Rock Keynote
g Well Done, Hi FM
g أقولكم سالفة
g Caramel
g Mustafa Jawad Sultan Khalfan Nabhan Are A Cult Of Racist Paganist Satan Worshippers
g I've Been Saying This Shit Forever
g The "Private Sector" Is Not Working For A Free Market, It's Working Between My Legs
g Politics, Politics
g مب كيفكم احط تايتل و لا ما أحط
g Farewell Mancester, You've Been Sexy



g January 2006
g October 2006
g November 2006
g December 2006
g January 2007
g February 2007
g March 2007
g April 2007
g May 2007
g June 2007
g July 2007
g August 2007
g September 2007
g October 2007
g November 2007
g December 2007
g January 2008
g February 2008
g March 2008
g April 2008
g May 2008
g June 2008
g July 2008
g August 2008
g September 2008
g December 2008
g January 2009
g February 2009
g March 2009


g Bogus
g Nella
g Snooky
g NaBHaN
g NightFace
g Human's Mechanic
g Phat
g Fast Hacking
g Frozen Echo (M987)
g Fatamoo
g Oblivious
g Silent Waves
g Amjad
g مال الحنافش


; Internet
g Wikipedia
g Blogger (Blogspot)
g Gmail
g Google
g IMDb
g Babel Fish
g YouTube
g Live365 Internet Radio
g Odeo
g 4Shared Hosting

; Forums
g سبلة العرب
g سبلة عمان
g OmanForum
g English Sabla Forum
g OmanServ Forum

; Blogging & Special Blogs
g Saudi Blog Aggregator
g Bloggers4Oman
g المدونات العمانية
g Ahmed Al-Najad

; News
g QJ Network
g Engadget
g Joystiq
g Autoblog
g TheWeek
g Digital Photography Review

; Internet Shows
g The Hotspot Podcast Show
g The Liquid Generation Show Podcast
g The 1UP Show Video Podcast
g PurePwnage

; بالعربي ...
g منتديات موقع الألعاب العربي
g منتديات جيم ماستر للألعاب
g منتديات المشاغب
g منتديات نقاش الحب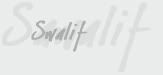 g Comedy
g Funny
g Music
g Comedy
g Rants
g Gaming
g Life
g Me
g Technology
g Oman
g Blog(s)
g Movies
g TV
g Analysis
g Just Pisses Me Off
g Internet



=================


None of the material in this blog is copyrighted
Intellectual theft strongly welcomed
Artwork and Layout : TI3GIB
Image Courtesy : MXPX - Before Everything Cover
This blog is best viewed on Internet Explorer 7 or Firefox 2
@ 1024X768 Resolution.
First Launched at : January 5th, 2007
=================
Mr. Bush, I'm Sincerely Sorry
By TI3GIB @ Monday, December 15, 2008
[2 Comments][Permalink]
I haven't written here in a while, but what I saw today is shocking enough to shock anyone out of blogoslumbers. I'm ofcourse talking about, the shoe thrown at GW yesterday during a visit to Iraq.

I didn't think it was ever possible for the Iraqi people to stoop to a new low, but the traitor, coward, selfish bastards not only managed to conquest new grounds in their eager quest for self destruction, but also managed to drag the rest of us along.

As an Arab and Muslim, I'm completely ashamed at this display. Our tradition & religoun holds immense respect and great pride in how we treat our guests and this was a completey disregard to that.

The Iraqi's show us once again their true colors. We are once again faced with the bitter reality of the mistake that giving the Iraqi's speaking floor was. The speaking floor that remained unused through foreign occupancy, governmental corruption, the masquerade that the trial of the entury was, and the sectatorial laden presidential assasination that followed. The Iraqi's have forfeited their political podium. They not only didn't have the right to use it, but when they did, they used it shamefully. Disgustingly. Foolishly. Ignorantly. Ignorant to how much more powerful and hurtful words are compared to footwear.

Saddam Hussien is rolling in his grave as we speak. Ghandi is rolling in his grave as we speak, and the rest of us can't wait to join them.
Labels: Politics
2 Comments:
;By

Farah, at December 17, 2008 12:35 AM
gSo when the man who launched a war under completely false pretenses, a war that killed tens of thousands of their people, sent millions fleeing to other countries, caused instability that paved the way to terrorism, stole their oil, and continues to glorify this invasion that is considered the worst political move in centuries, when that man shows his face in your country, what are you supposed to greet him with? Roses?? Believe me, a shoe is too good a thing to be thrown at his face. And what political podium are you talking about? Do you think the iraqi people have a say in anything??

So take that apology of yours and shove it.
;By

TI3GIB, at December 17, 2008 2:02 AM
gIraq is occupied only because the Iraqi's made it possible. They have a president who approves of the occupation and if you don't know who he is, he's the guy that's standing next to Bush when the shoes were tossed.

Where's his shoe ?

I will not agrue with you. You clearly don't know how politics work.