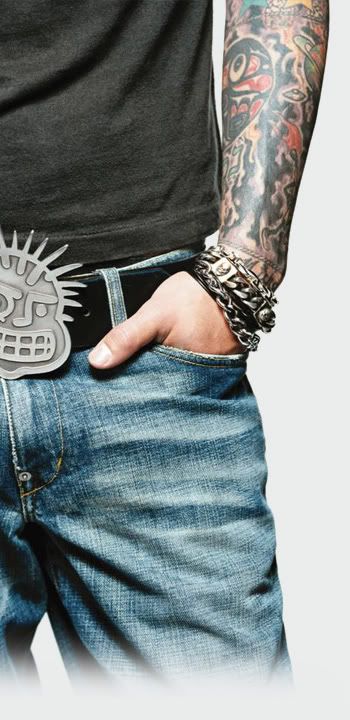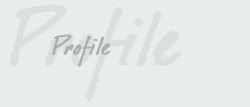 Name : Mohammed
Age : 17
About : Free. Spam. Sex. Penis Enlargement. Online Dating. Webcams. XXX. Make Money Now. Join Adult Group. Please Update Your Credit Card Information. Free iTunes Downloads. Welcome To The Junkbox




g Who The Hell Is Talal Al-Rashdi ?
g Under A Rock
g The Greek
g Mr. Bush, I'm Sincerely Sorry
g The grandest scientific event of this century was is starting, and what are you watching ? .. The stupid fucking Apple Let's Rock Keynote
g Well Done, Hi FM
g أقولكم سالفة
g Caramel
g Mustafa Jawad Sultan Khalfan Nabhan Are A Cult Of Racist Paganist Satan Worshippers
g I've Been Saying This Shit Forever



g January 2006
g October 2006
g November 2006
g December 2006
g January 2007
g February 2007
g March 2007
g April 2007
g May 2007
g June 2007
g July 2007
g August 2007
g September 2007
g October 2007
g November 2007
g December 2007
g January 2008
g February 2008
g March 2008
g April 2008
g May 2008
g June 2008
g July 2008
g August 2008
g September 2008
g December 2008
g January 2009
g February 2009
g March 2009


g Bogus
g Nella
g Snooky
g NaBHaN
g NightFace
g Human's Mechanic
g Phat
g Fast Hacking
g Frozen Echo (M987)
g Fatamoo
g Oblivious
g Silent Waves
g Amjad
g مال الحنافش


; Internet
g Wikipedia
g Blogger (Blogspot)
g Gmail
g Google
g IMDb
g Babel Fish
g YouTube
g Live365 Internet Radio
g Odeo
g 4Shared Hosting

; Forums
g سبلة العرب
g سبلة عمان
g OmanForum
g English Sabla Forum
g OmanServ Forum

; Blogging & Special Blogs
g Saudi Blog Aggregator
g Bloggers4Oman
g المدونات العمانية
g Ahmed Al-Najad

; News
g QJ Network
g Engadget
g Joystiq
g Autoblog
g TheWeek
g Digital Photography Review

; Internet Shows
g The Hotspot Podcast Show
g The Liquid Generation Show Podcast
g The 1UP Show Video Podcast
g PurePwnage

; بالعربي ...
g منتديات موقع الألعاب العربي
g منتديات جيم ماستر للألعاب
g منتديات المشاغب
g منتديات نقاش الحب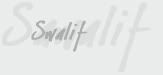 g Comedy
g Funny
g Music
g Comedy
g Rants
g Gaming
g Life
g Me
g Technology
g Oman
g Blog(s)
g Movies
g TV
g Analysis
g Just Pisses Me Off
g Internet



=================


None of the material in this blog is copyrighted
Intellectual theft strongly welcomed
Artwork and Layout : TI3GIB
Image Courtesy : MXPX - Before Everything Cover
This blog is best viewed on Internet Explorer 7 or Firefox 2
@ 1024X768 Resolution.
First Launched at : January 5th, 2007
=================
Subtitles
By TI3GIB @ Sunday, December 21, 2008
[1 Comments][Permalink]
I just realised something insane about myself. I am obsessed with subtitles. I understand, write, and speak both arabic and english at a fairly comfortable level. There are two things you need to know here. First, arabic is my first language (I think), and second, all the television I watch is almost strictly english speaking.

Now, my interest in american and british programming has manifested quite early in my life. Because, I'm the professional television watcher that I am (fancy words for couch potatoe), I have always been able to listen to what's being said, watch what's going on, and read the subtitles whenever they were available. I didn't need subtitles , but I considered having them a luxury, which I fully intended to use, which I did. Perhaps not intentionally, but I think I owe a bit of doing that to my english getting better and better over the years.

Since then, almost all my television watching is been unsubtitled. Only because it's unavailable, not because I see it less of a luxury now. I'm saying this, because I was watching an arabic video subtitled in english on youtube, and I was reading the subtitles ! ... in arabic !

That got me thinking and made realise that I always prefer to have subtitles activated when I'm watching DVDs as well, even though it wouldn't influence my viewing experience or understanding any more or any less. I even like having english subtitles on, when watching english programming (like closed caption).

God, I'm so quirky it's almost neat.
Labels: I'm So Neat, Me
1 Comments:
;By

Sara, at December 24, 2008 9:14 AM
gI hate watching movies or shows without subtitles. I really REALLY enjoy "reading" what am watching =P (to the annoyance of some of my friends). Maybe that's why I love anime so much ...

If subtitles isn't available then I'd either have the volume turned up real loud or have headphones on.