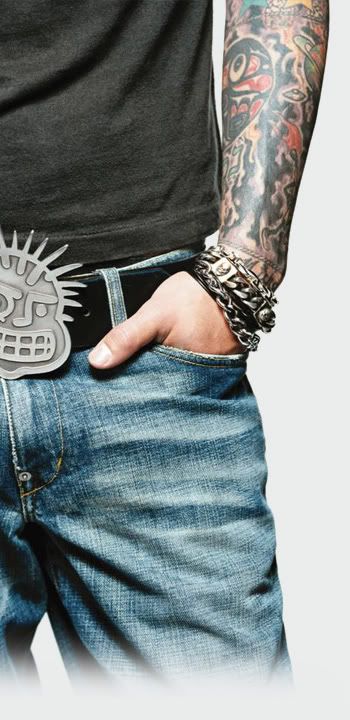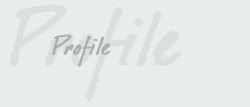 Name : Mohammed
Age : 17
About : Free. Spam. Sex. Penis Enlargement. Online Dating. Webcams. XXX. Make Money Now. Join Adult Group. Please Update Your Credit Card Information. Free iTunes Downloads. Welcome To The Junkbox




g The Greek
g Mr. Bush, I'm Sincerely Sorry
g The grandest scientific event of this century was is starting, and what are you watching ? .. The stupid fucking Apple Let's Rock Keynote
g Well Done, Hi FM
g أقولكم سالفة
g Caramel
g Mustafa Jawad Sultan Khalfan Nabhan Are A Cult Of Racist Paganist Satan Worshippers
g I've Been Saying This Shit Forever
g The "Private Sector" Is Not Working For A Free Market, It's Working Between My Legs
g Politics, Politics



g January 2006
g October 2006
g November 2006
g December 2006
g January 2007
g February 2007
g March 2007
g April 2007
g May 2007
g June 2007
g July 2007
g August 2007
g September 2007
g October 2007
g November 2007
g December 2007
g January 2008
g February 2008
g March 2008
g April 2008
g May 2008
g June 2008
g July 2008
g August 2008
g September 2008
g December 2008
g January 2009
g February 2009
g March 2009


g Bogus
g Nella
g Snooky
g NaBHaN
g NightFace
g Human's Mechanic
g Phat
g Fast Hacking
g Frozen Echo (M987)
g Fatamoo
g Oblivious
g Silent Waves
g Amjad
g مال الحنافش


; Internet
g Wikipedia
g Blogger (Blogspot)
g Gmail
g Google
g IMDb
g Babel Fish
g YouTube
g Live365 Internet Radio
g Odeo
g 4Shared Hosting

; Forums
g سبلة العرب
g سبلة عمان
g OmanForum
g English Sabla Forum
g OmanServ Forum

; Blogging & Special Blogs
g Saudi Blog Aggregator
g Bloggers4Oman
g المدونات العمانية
g Ahmed Al-Najad

; News
g QJ Network
g Engadget
g Joystiq
g Autoblog
g TheWeek
g Digital Photography Review

; Internet Shows
g The Hotspot Podcast Show
g The Liquid Generation Show Podcast
g The 1UP Show Video Podcast
g PurePwnage

; بالعربي ...
g منتديات موقع الألعاب العربي
g منتديات جيم ماستر للألعاب
g منتديات المشاغب
g منتديات نقاش الحب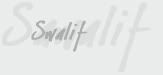 g Comedy
g Funny
g Music
g Comedy
g Rants
g Gaming
g Life
g Me
g Technology
g Oman
g Blog(s)
g Movies
g TV
g Analysis
g Just Pisses Me Off
g Internet



=================


None of the material in this blog is copyrighted
Intellectual theft strongly welcomed
Artwork and Layout : TI3GIB
Image Courtesy : MXPX - Before Everything Cover
This blog is best viewed on Internet Explorer 7 or Firefox 2
@ 1024X768 Resolution.
First Launched at : January 5th, 2007
=================
Under A Rock
By TI3GIB @ Saturday, December 20, 2008
[4 Comments][Permalink]
I think it's pretty much decided by now that I won't be going back to Oman for the Christmas. I, instead, will attempt to do some studying (yeah, right), check out the christmas and new year's party scene (yeah, right), and maybe finish a book or two in the four week strech(double yeah, rights). I was thinking about the act of going back the other day and the things that that usually entails.

It usually goes that after a few days of staying home, recovering from jetlag and getting my hair cut to presentable form again, I start calling my friends to hang out with them. Amongst other things, it's customary that a fair amount of talking is done in these reunions where I get reinformed to things that happened while I was away. Now while, a lot of this is gossip about the common social network, a lot of it is also of political, economic and social nature.

That's what this post is about. Me not keeping up with what's going on in Oman. While some of you would argue the extent of which this is effective, I have always felt that my morning newspaper tradition used to put me in a decent knowledge position.

I think it's far from convenient that I go visit all the main newspaper websites on a daily basis only to recieve an anorexic account of the dish in Oman. One would think that with the advent of internet, and the liberties it provides to the publishing and media world, the people working in the Omani publication industry would make the effort to incorporate at the very least the most massly adopted technologies available at this time.

RSS is an example of that. Real Simple Syndication prides itself in being real simple. Anyone who understands the premise of the internet can use RSS to syndicate media and content to a unified depot accessible anywhere where internet is present. Media & content providers are also able to utilize such technology to their advantage. Real Simple Syndication, is not only real simple to use, but real simple to implement as well. Perhaps someone should notify the great folk at the Omani publishing industry (whom I think are doing mighty fine and dandy job) of this and I'm sure very little time will be wasted to get us in correct gear again.

I believe it's fair to say that the region not having showed an interest just yet to New Media is a strongly influencive force to Oman not doing so, but it only takes one to start a trend and starting this trend is well within Oman's ambit.

But perhaps it's not ignorance or reluctance that are bouncing at our technodoors. Perhaps it's the good ol-fashioned way of thinking which take new media not to be any more than a cosmetic affair, which it may very well be at the outer crust and inner crust, but it has to be realised that at the core of new media lies a significantly vital feature, which is archiving.

The simple fact is that the way our media operates today makes it very difficult to properly document and properly archive Polisocioeconomical publication. In turn then making it difficult to publicily access said archives by commentators, analysts, historians and academics for whichever use. We are yet to find out how important that really is.

But until then, don't pull me from under my rock. If something happened, I don't wanna know about it.
Labels: Oman
4 Comments:
;By

Amjad, at December 20, 2008 10:32 AM
gIf I'm not mistaken, the only two Omani newspapers who currently have RSS feeds for their online websites are Times of Oman and Al-Shabiba, which are both owned by the Muscat Press & Publishing House.

RSS is a beautiful thing. Though, I seriously think that subscribing to newspapers RSS feeds is a big headache. This is just a personal opinion, of course you and others might have opposite views. I tend to limit my RSS reader just for blogs and very specific online magazines/journals. I get a whole load of feeds every few hours and I barely have time to read them, so I just skim through them most of the time, and if something catches my attention (like this post :P) I read it deliberately. I barely have time to go through all the feeds I get and I'm only subscribed to blogs and some online journals, and if I was subscribed to my favorite newspapers online I think I would have really gotten a very major headache. For blogs and some journals, I prefer reading their posts/articles through my RSS reader. But for newspapers, I prefer visiting the website of the newspaper and skim through the headlines and decide to read whatever interests me, instead of getting all the shit of these newspapers in my RSS reader. I don't want my RSS reader to be hijacked by all the shit of newspapers.

There are people whom are subscribed to the feeds of tons of blogs, magazines, journals and newspapers. I really don't know how comfortable they feel with getting all these feeds every few hours!

P.S.: Good post.
;By

TI3GIB, at December 20, 2008 10:34 AM
gIt depends on which reader you're using Amjad but you can easily compartmentalize. I have Omani blogs in one folder, other blogs in other folders, journals in another .. podcasts and so on ..

Irrelevant, but I think it had to be said.
;By

suonnoch, at December 20, 2008 1:13 PM
gMaybe you have to organise your own filing system? And I can tell you that it takes a lot of time.

Which Reader do you use? Google lets you star items as you skim-read feeds to make it easier to find things.

Technology makes it easier to follow news of interest but will also overwhelm you with information.

You could ask why other newspapers in Oman don't adopt current technology. It's impossible to follow the Oman Observer and archives only go back for one month. This enables news and information providers such as Zawya to fish articles on a daily basis and then charge subscription rates to people who might want to read them several months later.
;By

Amjad, at December 20, 2008 2:11 PM
gWhile we're at it, let me add that the normal archiving of almost all the Omani newspapers websites sucks, big time.