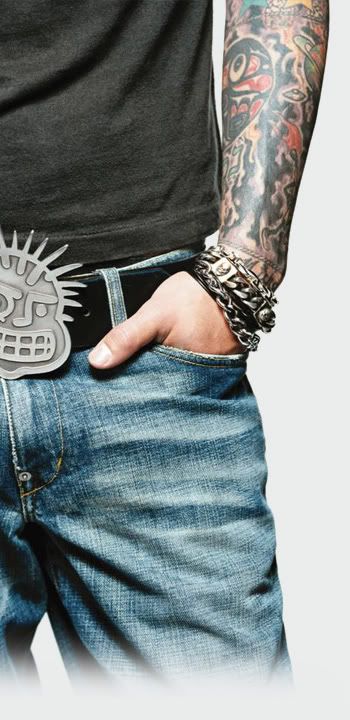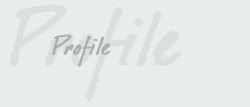 Name : Mohammed
Age : 17
About : Free. Spam. Sex. Penis Enlargement. Online Dating. Webcams. XXX. Make Money Now. Join Adult Group. Please Update Your Credit Card Information. Free iTunes Downloads. Welcome To The Junkbox




g How Did You Spend Your Extra Second ?
g Say Your Goodbyes, Palestine Dies On January 9th
g Tagged : My Favorite Shoes
g Back To Basics
g Question
g Subtitles
g Who The Hell Is Talal Al-Rashdi ?
g Under A Rock
g The Greek
g Mr. Bush, I'm Sincerely Sorry



g January 2006
g October 2006
g November 2006
g December 2006
g January 2007
g February 2007
g March 2007
g April 2007
g May 2007
g June 2007
g July 2007
g August 2007
g September 2007
g October 2007
g November 2007
g December 2007
g January 2008
g February 2008
g March 2008
g April 2008
g May 2008
g June 2008
g July 2008
g August 2008
g September 2008
g December 2008
g January 2009
g February 2009
g March 2009


g Bogus
g Nella
g Snooky
g NaBHaN
g NightFace
g Human's Mechanic
g Phat
g Fast Hacking
g Frozen Echo (M987)
g Fatamoo
g Oblivious
g Silent Waves
g Amjad
g مال الحنافش


; Internet
g Wikipedia
g Blogger (Blogspot)
g Gmail
g Google
g IMDb
g Babel Fish
g YouTube
g Live365 Internet Radio
g Odeo
g 4Shared Hosting

; Forums
g سبلة العرب
g سبلة عمان
g OmanForum
g English Sabla Forum
g OmanServ Forum

; Blogging & Special Blogs
g Saudi Blog Aggregator
g Bloggers4Oman
g المدونات العمانية
g Ahmed Al-Najad

; News
g QJ Network
g Engadget
g Joystiq
g Autoblog
g TheWeek
g Digital Photography Review

; Internet Shows
g The Hotspot Podcast Show
g The Liquid Generation Show Podcast
g The 1UP Show Video Podcast
g PurePwnage

; بالعربي ...
g منتديات موقع الألعاب العربي
g منتديات جيم ماستر للألعاب
g منتديات المشاغب
g منتديات نقاش الحب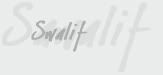 g Comedy
g Funny
g Music
g Comedy
g Rants
g Gaming
g Life
g Me
g Technology
g Oman
g Blog(s)
g Movies
g TV
g Analysis
g Just Pisses Me Off
g Internet



=================


None of the material in this blog is copyrighted
Intellectual theft strongly welcomed
Artwork and Layout : TI3GIB
Image Courtesy : MXPX - Before Everything Cover
This blog is best viewed on Internet Explorer 7 or Firefox 2
@ 1024X768 Resolution.
First Launched at : January 5th, 2007
=================
Badvertising
By TI3GIB @ Thursday, January 08, 2009
[9 Comments][Permalink]
A few people on the Omani commentatership webspaces posted sometime ago regarding the phenomenon of online advertising and brand management. Here's my little take on it.

While it seems that the commentaters have had interesting ideas to note out, they all dodged this very little tiny detail that somewhat reshapes the argument.

NOBODY LIKES ADVERTISING.

Advertising is the vilest, most digusting disease that humanity has ever had to endure. I would rather have to face a few moments of the sad, empty, soulless, piss-smelling vomit-filled dark alleyways that is my existance than have to watching your fucking insurance shit between my programming, reading or browsing.

I have never, nor will I ever buy a product because of how well it's been marketed or advertised, and nor should anyone else. A good product sells itself, builds excitment and gets people talking about it and recommending it to each other, and before any of you soul-leeching, cum-sucking little pests that work in marketing parade yourself with the nifty "word-of-mouth" concept you've claimed it with, it's never been yours. It's called craftsmanship, and you've killed it with your life destroing quest of pennies.

I hope you die and I hope the rest of you enjoy the remainder of your day.
Labels: I'm So Neat
9 Comments:
;By

Balqis, at January 08, 2009 7:21 AM
gI want to try ferrero rocher dark chocolate cause I saw it advertised on italian tv but can't find it in Oman
Now am thinking of it, night and day
Here ferrero rocher is not sold much so I wouldn't have known it by word of mouth
You are a cave man
;By

Amjad, at January 08, 2009 6:42 PM
gI have never, nor will I ever buy a product because of how well it's been marketed or advertised

Liar.
;By

TI3GIB, at January 08, 2009 8:37 PM
gBalqis,
Try looking for Cadbury Bourneville.

Amjad,
Care to elaborate ?
;By

A, at January 12, 2009 12:51 PM
gYou can't sell your products without a good marketing which advertising is necessary.
;By

Degoat, at January 19, 2009 12:46 PM
gAt least i know that they put effort into their product when i see an advertisement.

G
;By

Phat, at February 06, 2009 2:35 PM
gGoogle ads are good, it helps me find sex wherever I live.
;By

Manutdfanatic, at February 13, 2009 2:10 AM
gYou reminded me of Dr Cox from Scrubs with this post.

*blink blink*
;By

NML, at December 26, 2009 12:48 PM
gHi, I have read this blog very carefully and I got lots of knowledge from this blog. I think, you have done very good job through this posting. It will help a huge number of people, who have the interest in medical supplies and products. Great Job... keeps it up!!!. For more information about medical supplies you can check this website
;By

Erkan Yorulmaz, at March 14, 2017 5:18 PM
gProjesan was established with the target of providing the best quality at the best possible cost. We answer the exact needs of our customers and we deliver tailored solutions to fit the requirments and exceed the expectations.